Local warehousing as a service product consists of the reception, storage, and collection of products and components, including also challenges arising from the specific requirements of different products. Solutions for warehousing and spare parts logistics, handling of hazardous substances, and handling of foodstuffs are normal and everyday activities for us. Logistikas bears the responsibility for maintaining the physical condition of the products and the safe functioning of the supply chain as well as for the efficiency of all operations.
Skilled and motivated personnel looking after local warehousing plus a versatile and integrating information system form the core of this work. The development of the Logistikas-Logmaster ERP system is based on flexible integration and the ability to communicate with the most commonly used ERP systems (e.g. Epicor, SAP, V-10, Proteus, Baan). Handheld terminal systems support collecting activities which make use of all existing detection technologies.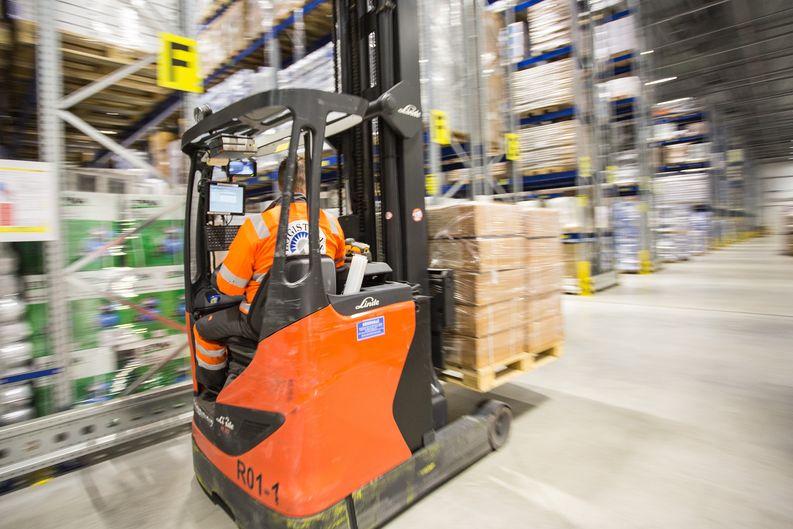 The ERP system was developed in co-operation with top-ranking Finnish companies, and within Logistikas there is solid expertise and confidence in its functionality. The system produces reliable and real-time reporting data, which are essential in monitoring and developing operational efficiency.
As a rule, we operate in our own logistics centers, whose location is arranged in accordance with the customer's needs in logistically advantageous locations.
We all bear responsibility for seeing to it that all products entrusted to us are in top-notch condition on arrival at the warehouse and on leaving it.