Locations
The company's own logistics centers and sites are located in the immediate vicinity of the major ports of the West Coast and their natural area of influence. Location is also geared to the location of the technology companies of our customers.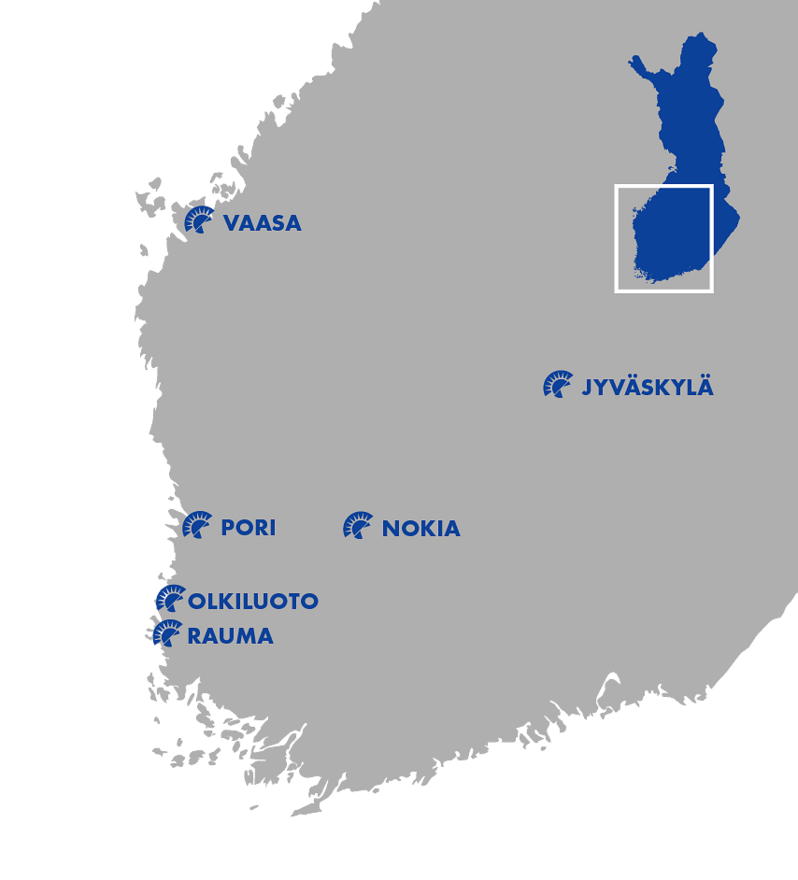 ---
Logistikas Ltd
Address: Hakunintie 26
26100 Rauma
Phone: +358 2 8376 9600
Email: info@logistikas.fi
Business id: 2201226-4
Personal e-mail addresses form:
etunimi.sukunimi@logistikas.fi
You can find the invoicing addresses of Logistikas Palvelut Ltd, Logistikas Hankinta Ltd, Logistikas Vaasa Ltd and Logistikas Tehdaspalvelut Ltd here.
Billing address:
Logistikas Oy
PL 84640
00021 LASKUTUS