A unique logistics entity in a global scale
In September 2019, Logistikas and Posiva began a significant collaboration. According to the agreement, Logistikas will be responsible for the overall logistics of Posiva's spent nuclear fuel disposal facility construction site.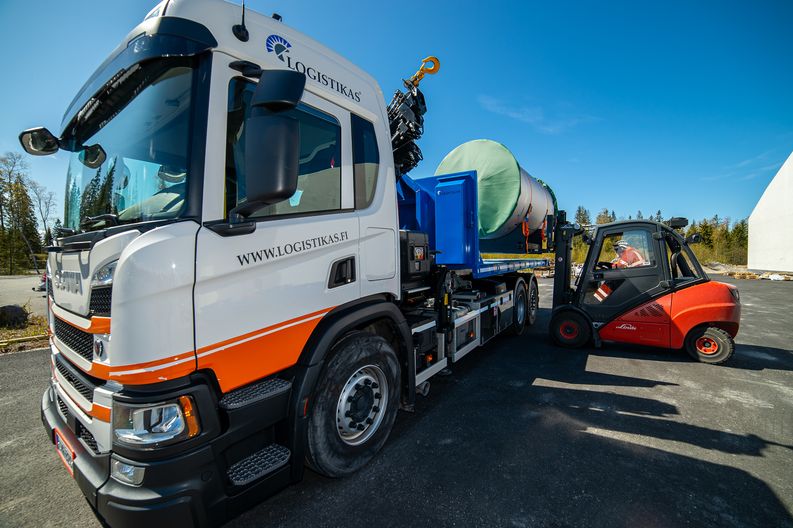 With the cooperation agreement, Logistikas Ltd's service production on the island of Olkiluoto in Eurajoki expanded significantly.
- The logistics cooperation between Logistikas Ltd and the TVO Group, which also includes Posiva, has been going well in Olkiluoto for many years, which made Logistikas a natural choice as a logistics partner for this demanding project as well, says Juha Riihimäki, Posiva's construction manager.
The agreement covers, among other things, the planning and coordination of the logistics complex, the provision of transport services, warehousing services and the management of material flows. In addition, Logistikas Ltd's logistics coordinator works as a member of the site organization.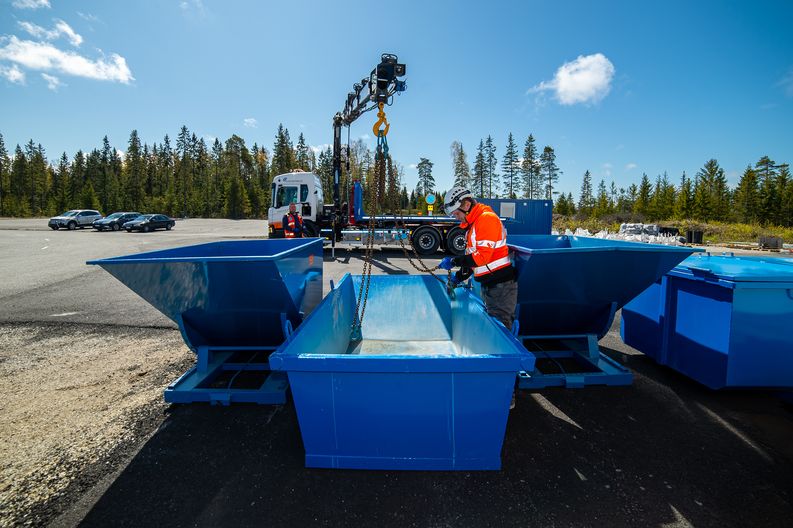 - Having just one contact point has clarified and improved operations. The cooperation has been going on for about eight months now and things have worked really well. We are currently in a situation where volumes are just growing.
The construction site covers both an underground and an above-ground entity that is huge in scope. There are many different actors working in the area.
- Centralizing the logistics entity to a single actor is a very clear approach. This helps Logistikas, among other things, to develop knowledge and understanding of the conditions in which they operate here, Riihimäki emphasizes.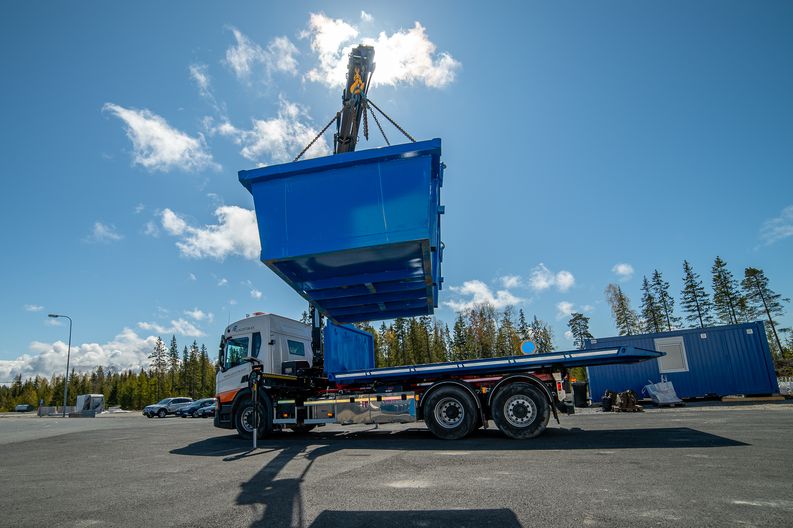 The companies functioning in the consortium assembled by construction and building technology company Hartela, have all centralized their logistics to Logistikas Ltd. This improves safety, for instance, as one operator takes care of intra-area transport, freight and warehousing.
- Precise deliveries have kept the storage areas reasonably small on the construction site. This creates a better framework in terms of cleanliness and order, as this has kept the passageways free. As is well known, these are of great importance for occupational safety, says Eerik Kylä-Kaila, Hartela's TYL-LTV's responsible foreman.
The exceptional construction site consists of a network of tunnels. Workers go to the underground site in the morning and are underground throughout the shift. Thus, various personnel-related logistics solutions, such as the canteen logistics included in the cooperation agreement, will also play an important role.
- Food deliveries are made on the basis of orders placed in an underground break. This activity has received positive feedback from the staff, Riihimäki says.
The construction of a globally unique spent fuel disposal facility is scheduled to continue until at least the end of 2022.
- Transport volumes will increase in the future. This means that total logistics co-operation will be able to show its full potential, Riihimäki says.
Images by: Elmeri Elo