A summer job at Logistikas brings valuable experience
Leevi Kirjavainen is a 17-year-old high school student who is interested in international business. He is working at a summer job for Logistikas for the second year, and says the experience has been incredibly positive and beneficial.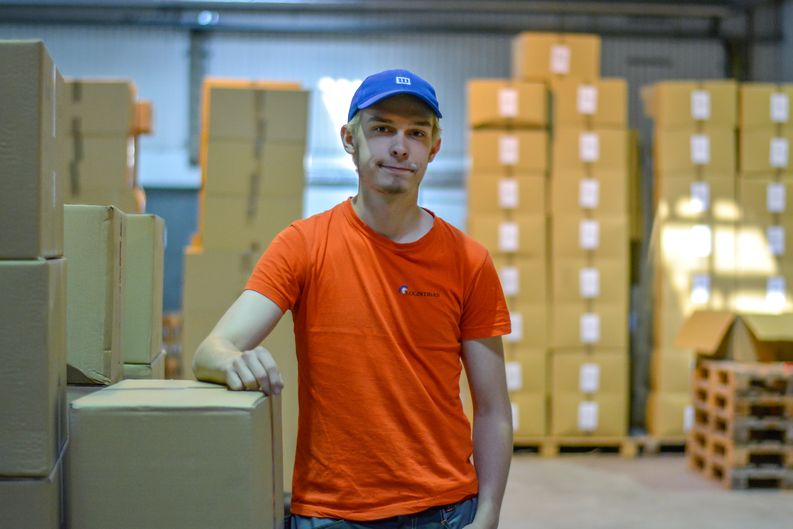 – My job description includes the maintenance of different properties, but I have also gotten to participate in the unloading and loading processes of shipping containers at times. I only have good experiences with Logistikas Ltd, and will definitely be working with them in the future, Kirjavainen describes.
The work community of Logistikas welcomes young adults for their summer jobs with a sense of professionalism. In-depth introduction to work tasks is crucial and taken seriously to satisfy the expectations of both Logistikas and the customer.
– I work with a couple of other people who are around my age, but also with permanent employees of Logistikas. Sometimes the working environment can change, and I have gotten to meet experts of different fields, the student recalls.
– I get along very well with my coworkers. They are extremely nice and supportive, and guide me when needed. Instructions are always given when new work tasks arise, and questions are more than welcome.
On his free time, Kirjavainen keeps himself busy with underwater rugby and sea-related activities.
– Underwater rugby is mostly played at the bottom of a pool which is 4 meters deep, the high school student outlines the nature of his hobby.
– Before the summer comes to an end, I will hopefully be able to do some sea-related activities as well. I also have planned a road trip with my friends once I get my driver's license.
According to Olli-Pekka Reunanen, the HR manager of Logistikas Ltd, the company annually employs around 15 summer workers.
– For the past few years, we have been in active cooperation with various learning institutions. After finishing their studies, those who have gained experience in logistics from consecutive years at a summer job at Logistikas have the possibility of being employed permanently to a variety of positions. Some of Logistikas Ltd's managers and foremen have gotten the first touch to the company's operations through a summer job, he notes.