A supervisor who invests in transparency and caring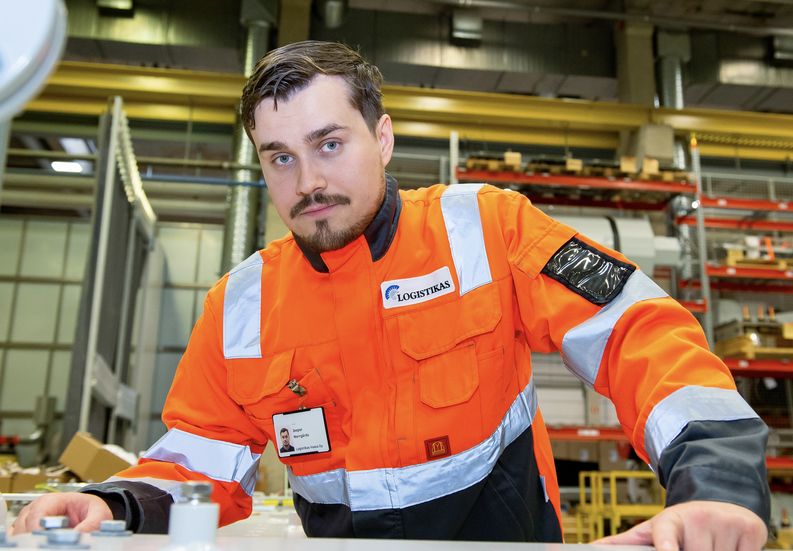 Logistikas recruited two foremen for its Vaasa unit last autumn. Among them, Jesper Norrgårds started as the foreman of Logistikas Tehdaspalvelut Oy in October 2021. He was already familiar with the industrial area of Strömberg Park.
"I have previously worked in this area at ABB's plant, about 500 meters from my current job. I worked there for five years in a logistics position. I had a desire to advance in my career as a supervisor and my supervisor at the time suggested that Logistikas was recruiting a foreman for factory services", Norrgårds explains.
The job application progressed to two interviews, in which he assured Ville Nieminen, Head of Vaasa Unit, and Olli-Pekka Reunanen, Head of HR.
"I have collaborated a lot with Piccolo, which Logistikas bought, so in that sense I knew the company and its functions. When I heard about this acquisition, I immediately googled Logistikas, whose website provided me with extensive data and information about the Group."
Now his goals as a supervisor worked in the same company.
"My intention is to show my skills in this task and further develop my own skills. I think in I have very good chance of that in Logistikas. Logistikas is a fast growing company, and it's great to be able to contribute to this growth."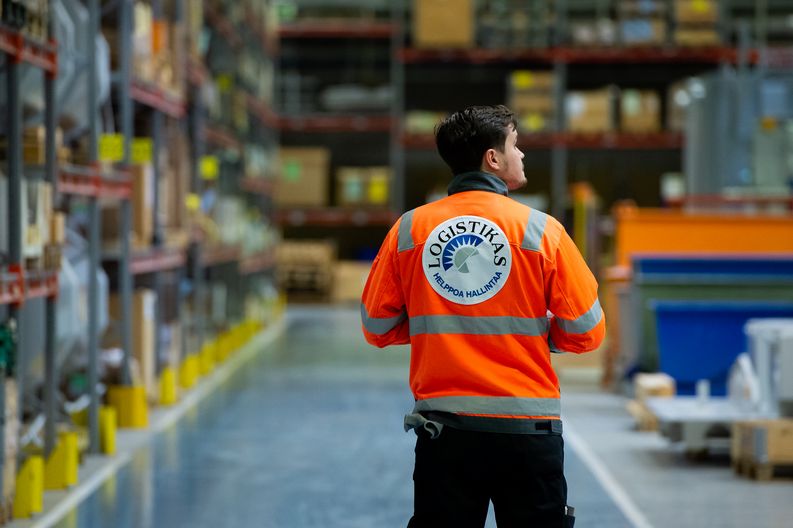 Solving challenges is rewarding
From the beginning, Norrgårds felt that he was really welcome to Logistikas from both the employees and the management side.
"When I started working here, I immediately noticed how carefully and thoroughly the introduction to the job had been thought through by Logistikas. For example, I was instructed on how the material flow works here. In addition, I got to see and work in different activities, which was important, because by doing I learn the best", Norrgårds emphasizes.
In his work as a supervisor, he emphasizes transparency and caring.
"I am, so to speak, a company's man and I want to give my best every day. I know that when an employer succeeds, so does an employee. I always want to do things as safely as possible, because the well-being of my subordinates is of paramount importance to me."
"I have had several supervisors throughout my career and I myself have appreciated it when my own supervisor produces transparency in my daily work. The flow of information and taking care of the mental and physical endurance of subordinates are important things."
"Logistikas is a fast growing company, and it's great to be able to contribute to this growth."
In addition to diverse experience, diligence is one of Norrgårds' strengths.
"In my previous job, I got to develop logistics solutions, so I certainly have something to offer in that area as well. I can bring new insights and developments in some things. Things that work should not be changed, but there are always things that can be developed."
Norrgårds is from Kristiinankaupunki. His studies in business administration at Vaasa University of Applied Sciences are nearing completion.
"Logistics is definitely my thing, but there is no harm in studying marketing - on the contrary. In the logistics industry, you see the result of your own work all the time. No company works without some degree of logistics, which means it is an important part of everyone's everyday life. Solving challenges is always rewarding", Norrgårds says.