Active and participatory board work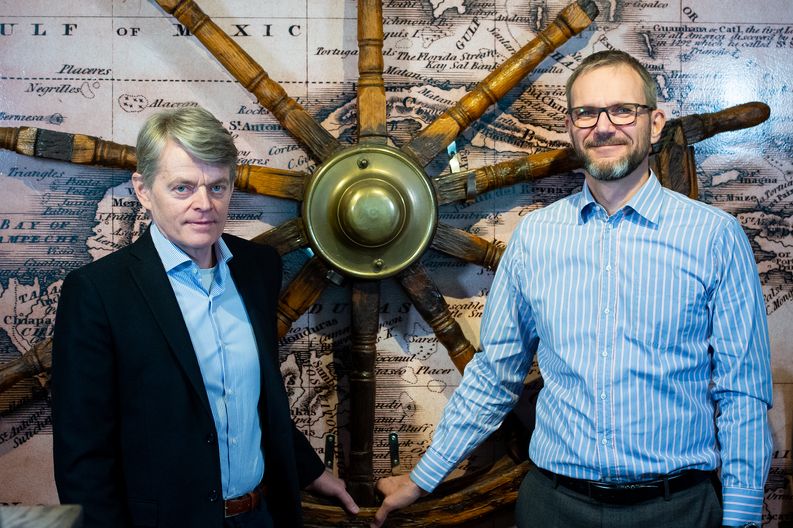 The composition of the Logistikas Group's Board of Directors was supplemented by a new Chairman in May, when Jussi Vanhanen took the helm of the company. Esa-Matti Puputti joined the five-member board at the beginning of this year. Experienced professionals play an important role in building the company's future.
For Jussi Vanhanen, who started as the Chairman of the Board of the Logistikas Group at the beginning of May, the logistics industry is new. This is a great opportunity to get new things into action through long experience and at the same time expand his own expertise.
"Logistikas is a company operating on a strong value base, which has a clear understanding of what kind of services they want to offer to customers and what kind of personnel and their skills and motivation are needed in order to be able to offer customers a service in line with their goals," Vanhanen says.
He has been impressed by how Logistikas has managed to increase its cooperation with various actors from small service operations to larger entities. This shows that customers are satisfied and at the same time Logistikas is able to create new services.
"It is important to identify your own strengths and dare to utilize them. There is already a positive undertone in outsourcing logistics services, so now we need to find the right ways to grow with existing and new customers, as well as with the right acquisitions."
Vanhanen has a Bachelor of Laws and an MBA. He has 14 years of experience in various positions at the forestry company UPM from 1999-2013. From 2014 to 2017, Vanhanen worked at the packaging and paper company Mond in Vienna. Since then, he has been the CEO and co-owner of Vexve Ltd, the world market leader in the Finnish valve industry. From 2014 to December 2020, Vanhanen also served as Chairman of the Board of Peikko Group Oy.
"I have been involved in various acquisitions and their aftercare, as well as in situations that require comprehensive development. In this case, for example, strategy, organization and people's abilities must be taken into account at the same time. Management very often has the right idea, but a lack of previous experience can cause hesitation. By encouraging, I can speed up the progress of processes."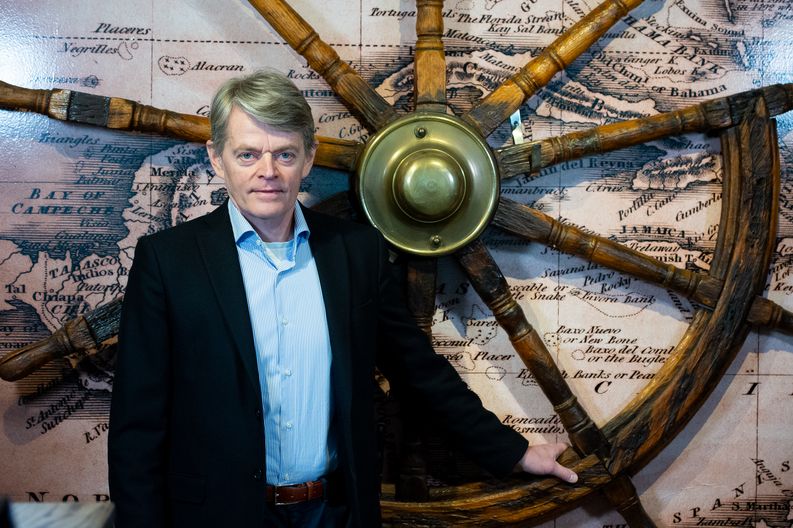 Customer and staff satisfaction on a good footing
Esa-Matti Puputti started as a member of the Board of Logistikas Group at the beginning of 2021. Kemira Oyj's Director of Development and a member of the management team is an experienced professional in the business world.
"We have reviewed Logistikas' operations and background at Board meetings and together with CEO Toni Brigatti. Through that, I have gotten inside the activity well and the first impression is very positive," Puputti explains.
"Logistikas' customer base has a good number of large and smaller customers. The company is in an interesting state as there is growth potential. The government's role is to support effective management, among other things, as to where and how to seek growth."
In addition to Kemira, Puputti has worked in various operational management positions at Nokia, Fazer and ABB for the past 35 years.
"I bring perspectives on service provision and related systematisations. I have experience outsourcing various functions and I can draw on that know-how, but at the same time this is a great opportunity for myself to learn new things."
To ensure a good continuity, Puputti highlights customer and staff satisfaction as well as the company's strong references.
"High customer satisfaction indicates that the services provided by Logistikas are of a high standard. Flexibility of services is important, but we can still systematize what services are offered and how to grow geographically."
"Toni Brigatti and Ari Salmi talk a lot about the staff in terms of both competence and well-being. When staff are involved in development work, they commit to doing so. The low sick leave rate is a good indicator of the spirit of the company and indicates that staff are taken care of."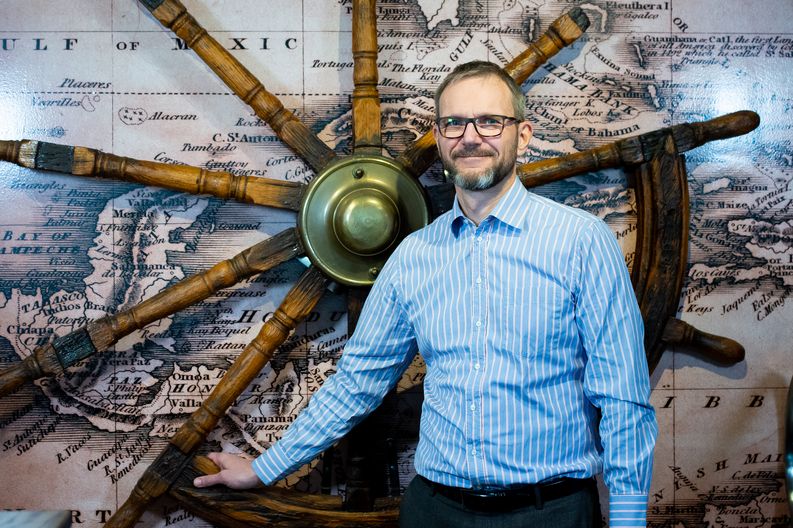 Pride in a common cause
In addition to Jussi Vanhanen and Esa-Matti Puputti, the Logistikas Group's Board of Directors consists of founder and shareholder Ari Salmi, and majority shareholder Sievi Capital Plc's President and CEO Päivi Marttila and Investment Director Paavo Pakkanen.
"I like that we have a relatively small but strong team, because then everyone takes responsibility and actively participates. The know-how of the members of the Board must be utilized as widely as possible," Vanhanen emphasizes.
"Päivi and Paavo have been involved in buying the Logistikas and they represent the main owner. Over the years, Ari has shown the ability to develop companies and their operations. Esa-Matti has diverse experience from different perspectives in logistics as well, so he knows how to ask the right questions. After all, it is the board's job to ask questions, and not always give direct answers."
Vanhanen reminds that the whole organization must be aware of how great the company Logistikas is, and how we want to make it even better together.
"It is very important that effective management experiences positive responsibility. Development measures must be seen as an opportunity. You have to be proud of where you are at work, and I think in Logistikas this thing is happening throughout the organization."