An advertisement of a company should be based on its values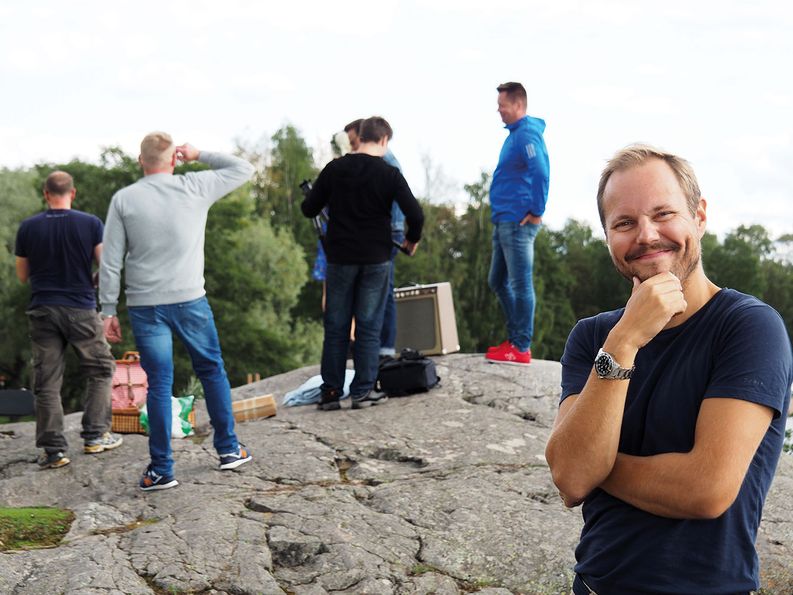 Antti Lehto finds and tells stories about everyday life 
The lobby of the medical center Minerva in Rauma is extremely busy. The commotion is not caused by medical professionals but by a marketing team preparing the cameras for the commercial of Logistikas Ltd which is about to be shot. 
– I was fascinated by the metaphorical use of an operating room since the very first time it was mentioned by the key figures of Logistikas Ltd. It brings a different perspective and a whole lot of insight into what exactly Logistikas does, the CEO of Bonde Ltd, Antti Lehto describes. 
– Logistikas is as important and reliable in the eyes of its customer as an experienced and competent surgeon to a patient on an operating table. On another hand, sometimes Logistikas has the role of assisting an operation, just like a nurse would be an assistant while handing instruments to the surgeon during surgery. This operation model and mindset is so evident within the company that Bonde wanted to show the concept to the future partners of Logistikas in the form of an advertisement. This was also why we interviewed orthopedist Sakari Orava for Logistikas Sanomat earlier this year. 
Why use the metaphor?
– An advertisement for a company should always reflect the values of the company and accurately picture the way the company operates every day. That requires the owners and employees to have a clear vision of why the company exists and what its functions are, Lehto explains.
– Collaborating with Logistikas Ltd is rewarding for that exact reason. The values that influence the company as a whole can be seen so strongly in every aspect of Logistikas, and that is what we want to show the viewer through the advertisement.