Common understanding is the strength of cooperation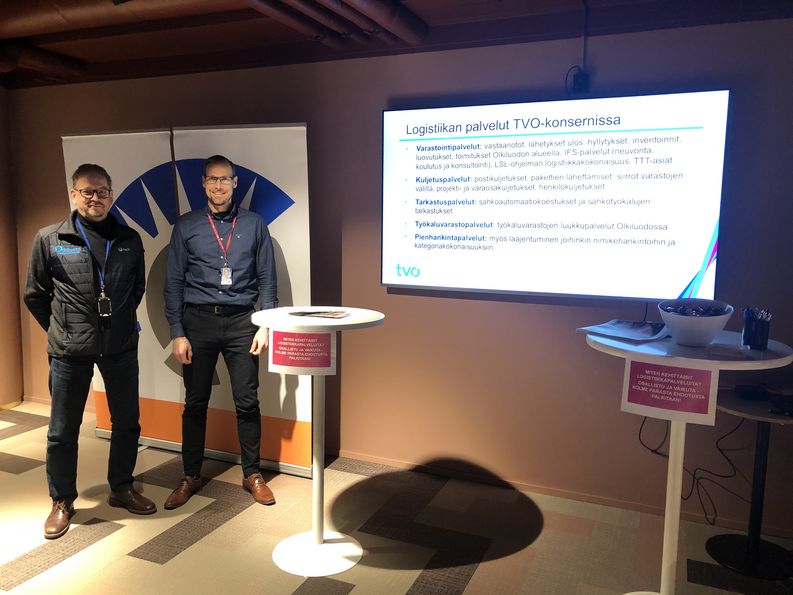 Jarmo Kaija, Logistikas Palvelut Ltd's Olkiluoto's unit manager, looks at the past five-year period with satisfaction. Clear common practices and continuous development of service offerings have played an important role.
"Logistikas and TVO understand each other, which in turn has ensured that the co-operation has gone smoothly. I feel that we have been able to meet the challenge they have given us and take responsibility for the overall logistics and additional services," Kaija says.
In autumn 2016, Olkiluoto had 15 Logistikas employees. With the growth of the service package, the number of employees has also doubled. Some work in the logistics operations of TVO, some in Posiva's LSL project and some in Areva's logistics operations.
"We are able to react quickly to changes if more personnel are needed. One example is the corona pandemic that began last spring, with the use of protective masks. In a couple of days, we got the organization in charge of handling, bagging and distributing them fully operational."
"If necessary, we will also arrange more storage space on a very fast schedule. We have been able to meet the storage needs of large goods really well."
The nuclear power plant area is an exceptional operating environment. The experience and know-how of the staff is key in many areas.
"We have responsible and skilled staff who know the operating methods and facilities. They have been with the company for a long time and understand the requirements of this environment as well as the principles of efficient logistics."
During the annual maintenance, the number of Logistikas employees will increase to about 37 professionals.
"The hurry is fierce during the annual maintenance, as delivery volumes with deliveries and transports of goods will triple. We work in two shifts to ensure uninterrupted annual maintenance. We also respond to these challenges with a committed and professional quick response," Kaija emphasizes.