Competing as a team brings the group closer
Logistikas Ltd participated as a team in the Karhu-relay and Valtikka ice hockey tournament.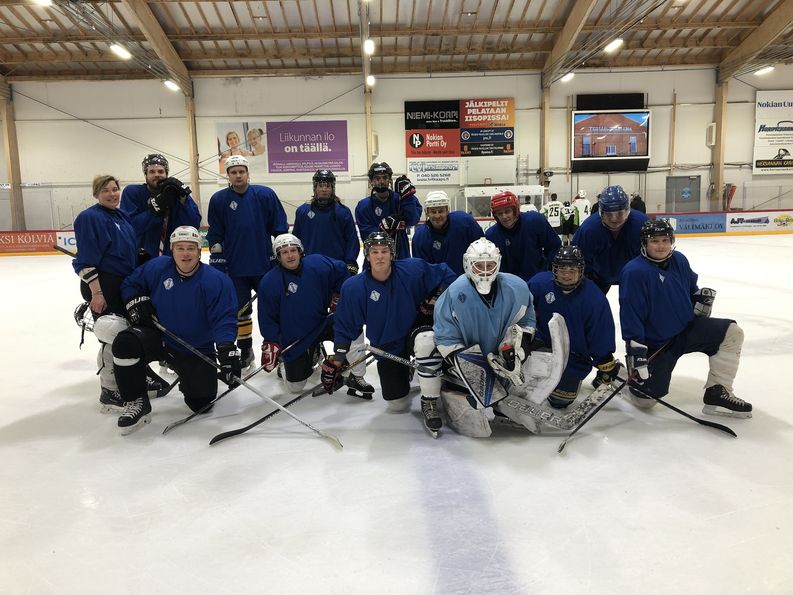 The biggest road relay in Finland, the Karhu-relay, was held 6.4.2019 for the 42nd time as the participants ran from Rauma to Pori. Besides traditional sports clubs, numerous other groups participated in the event as well. 175 groups finished the race.
Logistikas participated in the race with a team consisting of Ella Harjula, Tino Heikku, Joni Peltola, Henna Jalonen, Lasse Heino, Joel Haapalainen and Lauri Virtanen.
– We planned on participating in the race since the beginning of the year, and I was happy to see such a committed and enthusiastic group be brought together, the organizer of the Logistikas team, Lasse Heino praises.
The Logistikas team also represented the company in Nokia during the Valtikka ice hockey tournament. The team did not win first place, but their cheerful spirit remained throughout the tournament nonetheless.
In May 2019 the Logistikas team will also participate in the Flikkatte Vitone race in Rauma.
– I am pleased to see such athletic and collaborative qualities in our employees, HR manager Olli-Pekka Reunanen notes.