Daily safety is the result of teamwork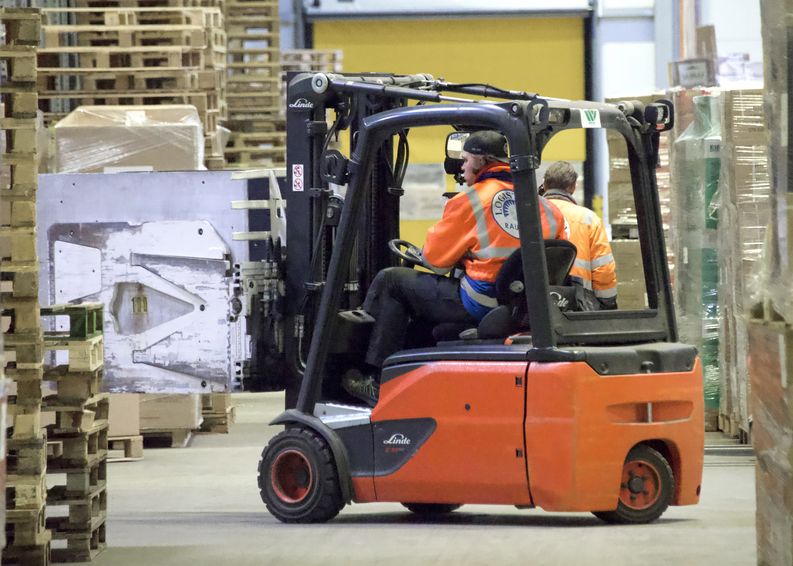 Everyone has the right to a safe working life. At the same time, everyone is also responsible for their own safety and the safety of others. In the Logistikas Group, safety is maintained and developed together with the entire staff. Continuous observation and reporting of possible problems are an essential part of the development work. Safety is also invested in by unifying the machine fleet.
Safety is the sum of many factors, where both the role of the employer and the responsibility of individuals are emphasized. When everyone understands their role and the principles of safe operation, it creates a foundation for the well-being of the community.
Logistikas trains and instructs its personnel, and encourages active making and reporting of safety observations. HSQE Manager Mika Vankka brings concreteness to this foundation, and Operational Director Ville Nieminen brings understanding of the importance and continuous development of the issue. Foremen also have their own important role.
"Our safety culture is constantly being pushed forward. We pay attention to issues in all areas of the organization in order to increase safety at every workstation. Based on the observations, the problems that have come to light are addressed and fixed," Vankka says.
In September 2022, the Toyme notification program was introduced in the group. There are now 158 safety observations recorded by employees.
"We use different programs and meeting practices. Once a month, we hold local occupational safety meetings with unit managers, work management and occupational safety representatives. We are constantly thinking about how we could reduce, for example, the risk of recurrence."
"Although safety is everyone's responsibility, we also want to lead by example."
Safety is above all a teamwork – everyone is involved and listened to. The employer creates a framework for active discussion and development.
"Orientation and job guidance must be in order. The employee must know what is expected and desired from him or her. The commitment of supervisors and management must be clear and visible. Although safety is everyone's responsibility, we also want to lead by example."
"When equipment, machines and real estate are in order and clean, it creates a safe working environment and thus the customers' products are also better protected. Safety improves quality, which in turn reduces possible reclamations."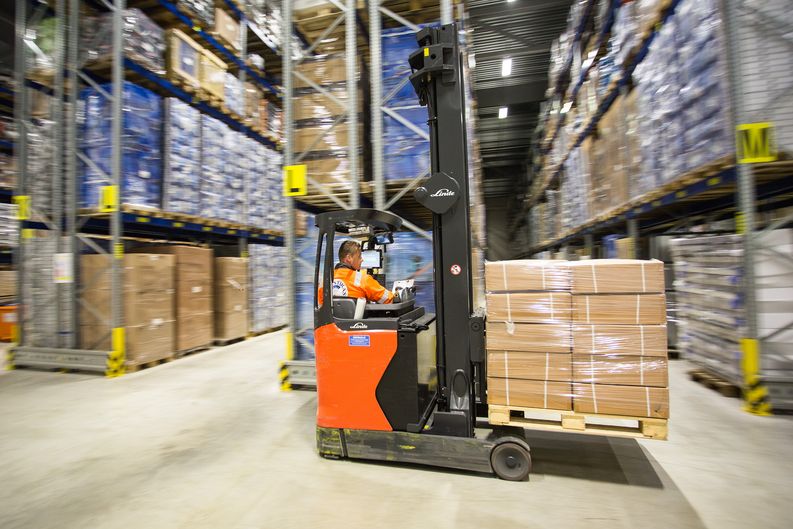 The machine base is unified with Linde's devices
One significant safety project is the unification of the machine fleet of all units. In the years 2023-25, Logistikas will adopt Linde brand forklifts. The supplier and maintenance contract was signed in January and now 20 new machines are on order. Financially, a large investment raises the safety of forklifts to a new level.
"There are good experiences with Linde from the units in Rauma and Jyväskylä. It is an accurate and high-quality device. A machine fleet that is uniform in terms of usability creates safety and efficiency," says Nieminen.
User experience was one important factor. After a comprehensive competition, the employees were given forklifts for a trial run. Linde received good feedback from the majority and turned out to be the best option overall.
"Linde offers us a wide-ranging, single-supplier partnership. We get a versatile view from them, as they have experience in, for example, planning logistics centers and selling shelf accessories."
"Based on our observations, we can develop forklifts that are suitable for our premises."
The Linde Connect system installed on Linde forklifts brings information and traceability. It helps to see if there will be collisions, for example, and if so, where they happen.
"Linde Connect is a high-quality and reliable system that meets our requirements. It allows us to add safety equipment such as warning lights and beeps. We can also define what types of forklifts our personnel can drive. Based on our observations, we can develop forklifts that are suitable for our premises."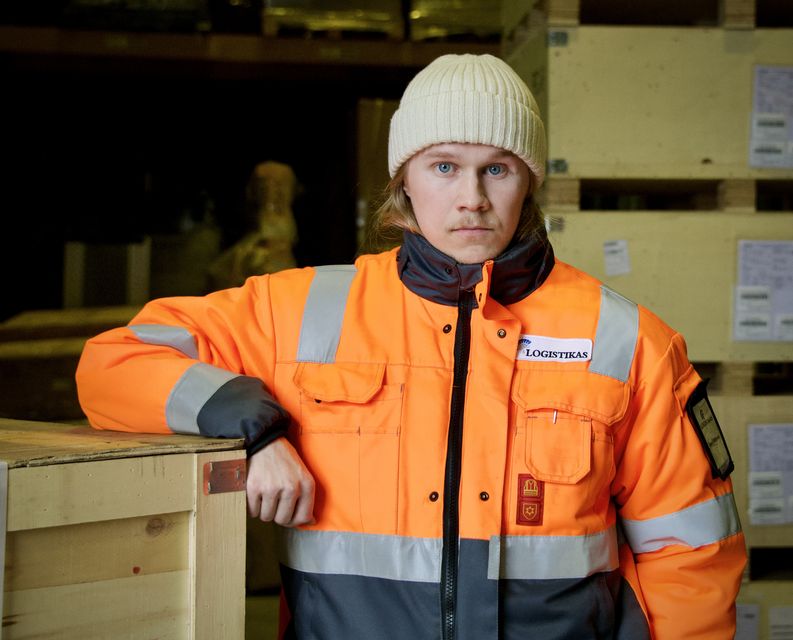 "We are constantly moving in the right direction in the development of safety issues. Safety is actively talked about, and thus it is part of everyday life.

Through safety observations and accident reports, a discussion on the subject also emerges at the employee level. The observations are reviewed at different levels of the organization.

Safety is all of us, because a safe everyday life consists of what individuals do. We focus, anticipate and act in accordance with the rules and instructions."

Lauri Virtanen
occupational safety commissioner
Logistikas Palvelut Ltd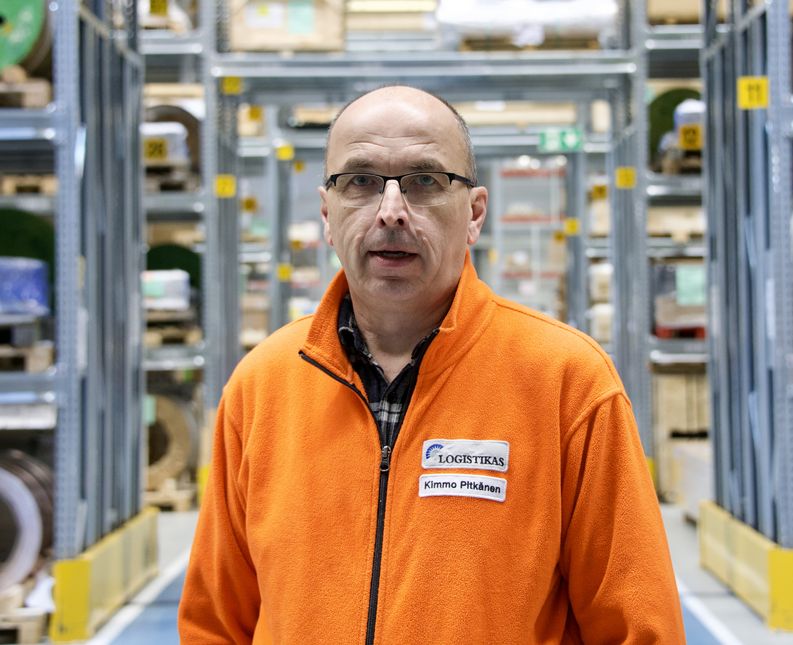 "In Logistikas Tehdaspalvelut the safety culture is based on a long history, so it has been part of our daily life for several years. Experience is an important part, as is continuous development. Regular meetings and annual risk analyzes together with findings move safety forward.

We do big and heavy lifting, so there are always risks. There have been very few dangerous situations, but improvements can always be made. The cameras on the forklifts create safety for their part. I believe that Linde's new machines are even better controlled."

Kimmo Pitkänen
occupational safety commissioner
Logistikas Tehdaspalvelut Ltd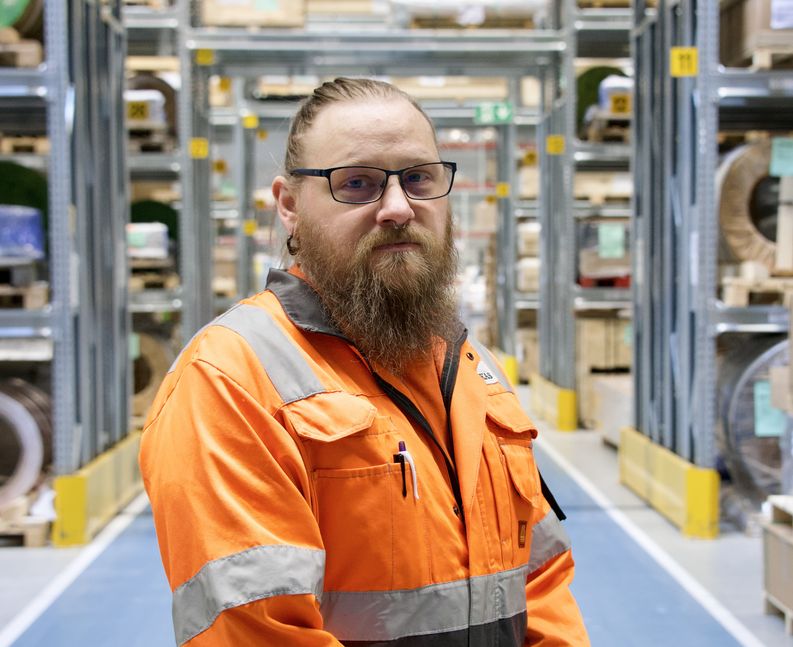 "We make announcements based on observations, and the notifications and safety issues are reviewed with the staff and management. Through that, we also forward thoughts, ideas and development proposals. The feedback has been good from both the personnel and the management level.

Logistikas Vaasa's safety culture is constantly being developed together. When I started as an occupational safety commissioner in 2019, I was able to build this culture from a clean slate, so to speak. We improve all the time based on the principle of continuous improvement. The work for these things has been really rewarding.

You can be in a hurry, but taking unnecessary risks must be ruled out. Let's take care of each other. We must help other because there is strength in cooperation."

Mika Hauhia
occupational safety commissioner
Logistikas Vaasa Ltd