Eicca Toppinen – Behind the magic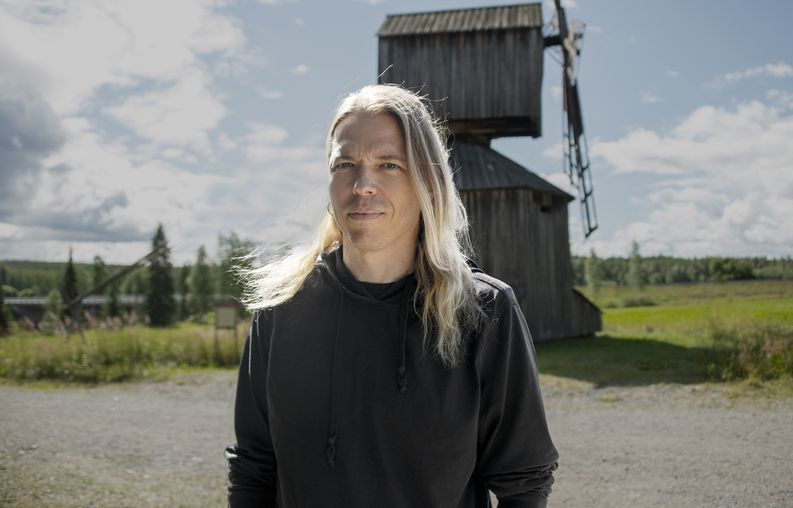 Sometimes only five percent of Apocalyptica's work is music, and even that the audience sees a small glimpse. Musician and CEO Eicca Toppinen tells what the secret of magic is and how an exceptional work community works.
Cello metal band Apocalyptica has been a Finnish export product for 25 years. Nine studio albums and compilation albums have sold around 4.5 million copies worldwide.
The band has already performed more than a thousand gigs in 64 countries. The most recent country spot came recently at the Amifteatri in Tirana, Albania.
"Collecting land points is important in its own way, but it's getting more and more difficult to get them. It becomes challenging at the 50th country", laughs the band's founder and cellist Eicca Toppinen.
Tours always require careful planning. Arrangements and logistics are part of musicians' everyday life. Apocalyptica has agents in North America and England, Toppinen manages the shows in Finland himself.
Agents liaise with promoters thinking about venue sizes, potential demand and ticket prices.
"Agents schedule and plan, for example, logistics, which takes into account cost efficiency and environmental friendliness. Our manager plays an important role in this, but we ourselves have the final word."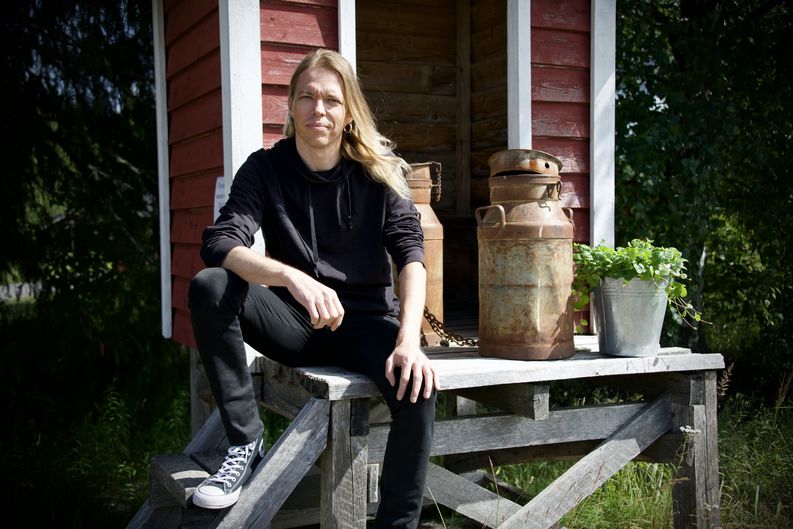 Disciplined work and mind control
The tour group includes a dozen people, including technicians. The rock 'n 'roll life of the old days would no longer be successful, because the audience is more demanding and the pace of work harder. Discipline is emphasized when up to a hundred gigs are organized in different parts of the world during the year.
"Playing a gig is a very strong stimulant. The body gets used to the fact that in the evening, when other people are getting ready for bed, you have to be at your best. Getting out of it requires its own measures, because physics doesn't always get out of the gig very easily."
"Sufficient rest plays an important role. Endurance is a psychological thing. If you let the tour life become a routine, the negative things on the road take a dominant role in your own thinking. It slowly eats away motivation, which leads to bad decisions."
"The body gets used to the fact that in the evening, when other people are getting ready for bed, you have to be at your best."
During the US tour, Toppinen started practicing gratitude in his own head, where he reminds himself every day how great it is to be able to play in different places.
"It doesn't matter how many gigs I have this week, because for the audience each event is unique. I want to respect that people have arranged their lives to buy a ticket and come to see us. This reinforces positive thinking and feelings, which helps the body to function better."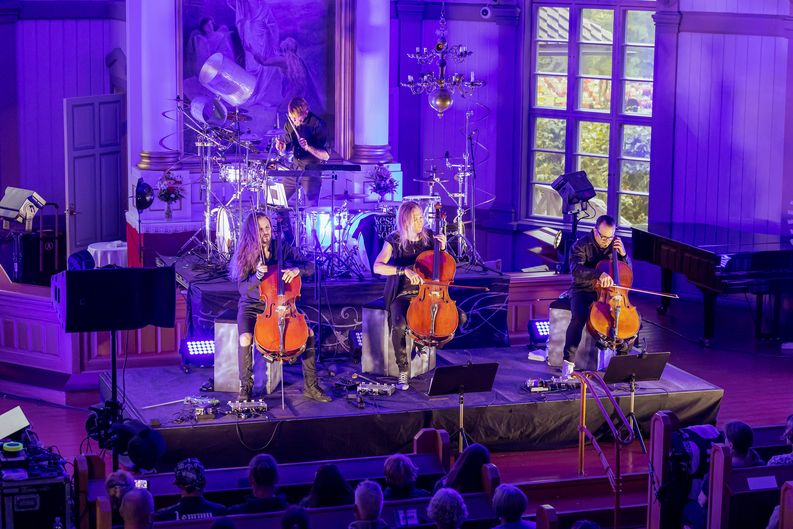 The secret to a magical gig
At its best, seamless collaboration creates a state of flow that is reflected directly on the audience.
"For me, playing has always been primarily a group thing, social activity. A magical gig is created when something magical happens on stage, and in order for something magical to happen on stage, the people on stage have to face each other in the right way," Toppinen emphasizes.
He is aware that he is the leader of the band, but emphasizes that Apocalyptica is a democratic community where the majority decides.
"The exception is that if any of us is absolutely against something, then it is not done. One vote is stronger than three when there are good enough personal reasons. Leadership is weighed when problems arise and someone has to take care of things."
"Playing has always been primarily a group thing, social activity."
Bands do not have regular working hours, but sometimes they are together around the clock. Collisions cannot be avoided.
"The band is perhaps the most difficult administrative unit. In what other work community do company managers live with all employees in a bus", Toppinen asks.
In addition, mutual relations are colored by a long friendship. Sometimes respect for others is lost, but it has to be found again. You have to learn to accept the different character traits of the members.
"As in all human relationships, it is also important to speak openly in the band. Things progress and problems are avoided when you say what you need and want. In this case, it is easier to take things into account and give space if necessary. A band is like a marriage without those positive aspects," Toppinen laughs.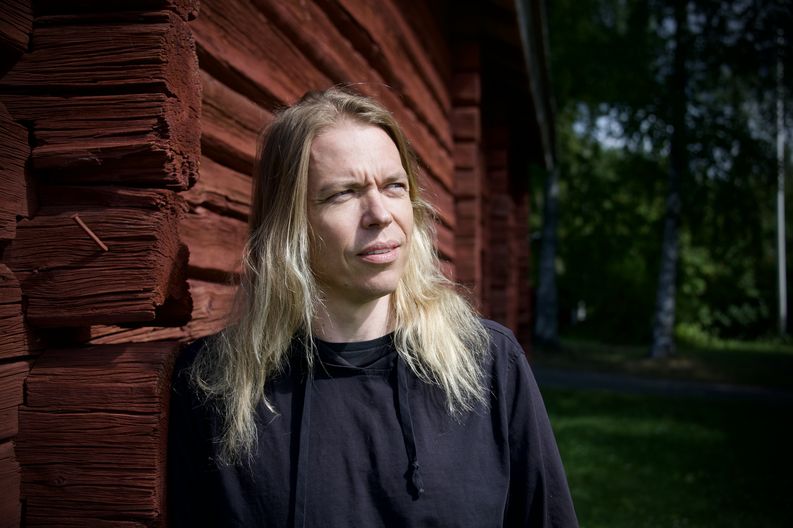 Creativity tests relationships and boundaries
Toppinen always composes something for a specific purpose, and he doesn't have any songs in his desk drawer. The other members of Apocalyptica also compose and participate in the arrangement.
"Each song must feel special and ingenious. I have to get excited about the song myself first. You have to fully believe in what you're doing, because otherwise you won't get the feeling that reaches another person."
Toppinen mostly uses piano or guitar to compose. Ideas are born by experimenting.
"The basic idea steers the process in a certain direction – the good ones stay alive, the bad ones are discarded. I'm not a fast composer, I take my time to make my songs."
"You have to fully believe in what you're doing, because otherwise you won't get the feeling that reaches another person."
Creativity brings its own tensions to an exceptional work community.
"It's always a scary moment to introduce the band your own production. In a band, everyone has to be themselves. Friendship, openness and trust play a big role. If someone has a really strict vision for a composition, it's better to let them see their ideas through to the finish line. Together we can take it to the next level."
Creativity is hard to turn on and off on command. According to Toppinen, work and free time get mixed up easily.
"In a certain way, the brain does not stop, which is why I have practiced meditation and life coaching in recent years, with the help of which I try to reset the subconscious. I often think that my work is when I actually sit down next to something to play or write, but my brain processes everything all the time."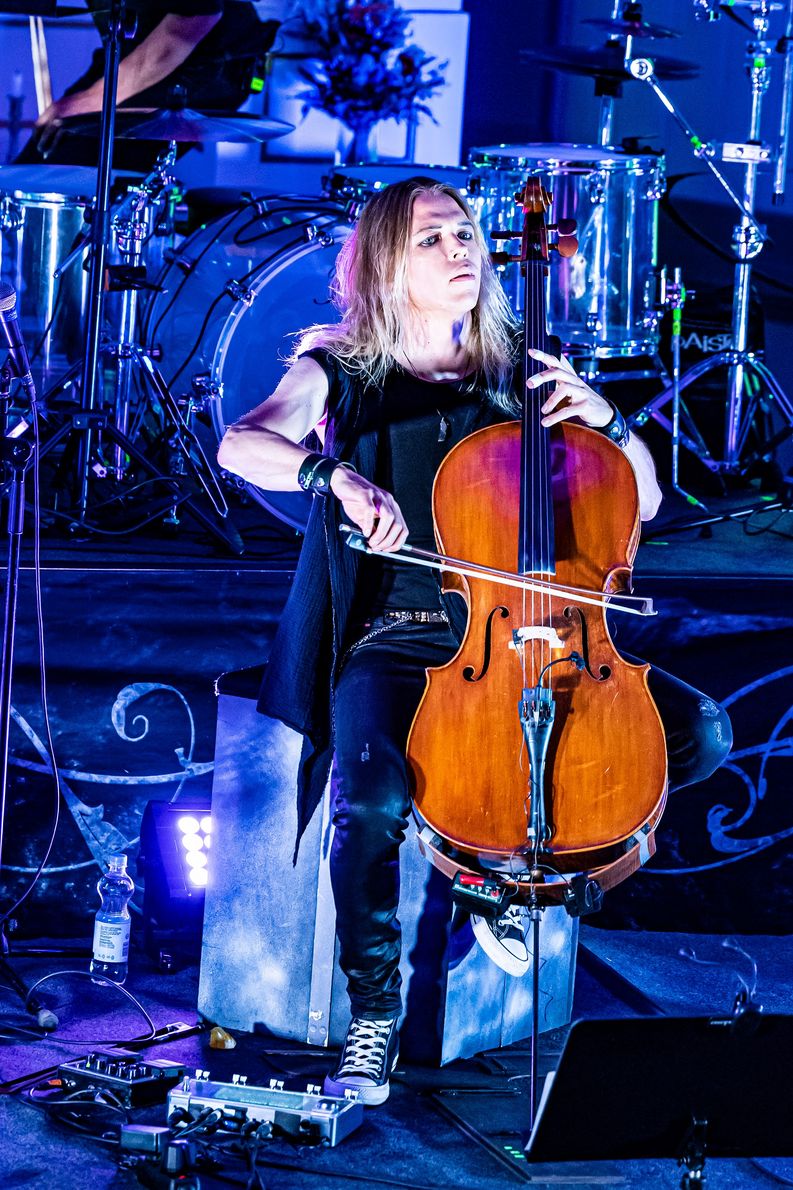 The business strategy guides in the changes
Toppinen is also an entrepreneur and CEO of Apocalyptica Agency Ltd, founded in 2007. Another founding member Paavo Lötjönen leads the board, which also includes musicians Perttu Kivilakso and Mikko Sirén.
"Running a business takes up the lion's share of our everyday life. Sometimes it happens that of all the work I do, five percent is music and the rest is everything else. There are travel plans, technical issues, social media and so on," says Toppinen.
The company's operations are guided by the business strategy, but the past few years have taught us that noone can never be sure of the future.
"Even though we are planning the future in a short time span, and we don't need to make factory investments, we can never know how many people will buy a ticket on the next tour. From a business perspective, it is important to have the ability to accept advice and evaluate how it can be utilized in our operations."
The music world has been in a major upheaval in recent years. Artists have mainly moved from albums to publishing individual songs.
"Before, an album was released and after that we toured for a couple of years. After that we took half a year of oxygen before we started working on the next album. With digitization, people want content consistently. We've found that it gives us opportunities to do shorter thing with different themes and styles."
Streaming services have cut the income of many musicians, but Toppinen wants to focus on new opportunities instead of gloom.
"Now anyone can publish music without a record company and radio channels. If the material is good enough, it will find its audience," Toppinen reminds.
WHO?
Eicca Toppinen
Born in Vantaa on August 5, 1975
Founding member of the band Apocalyptica, CEO of Apocalyptica Agency Oy
Apocalyptica: Cellists Eicca Toppinen, Paavo Lötjönen and Perttu Kivilakso and drummer Mikko Sirén
Studio albums: Plays Metallica by Four Cellos (1996), Inquisition Symphony (1998), Cult (2000), Reflections (2003), Apocalyptica (2005), World Collide (2007), 7th Symphony (2010), Shadowmaker (2015), Cell -0 (2020)
Guests on songs include Corey Taylor, Till Lindemann, Max Cavalera, Gavin Rossdale, Sandra Nasic, Nina Hagen, Ville Valo and Lauri Ylönen
Also composed music for films, theaters and the national opera.