Erja Lyytinen – blues queen and an innovative entrepreneur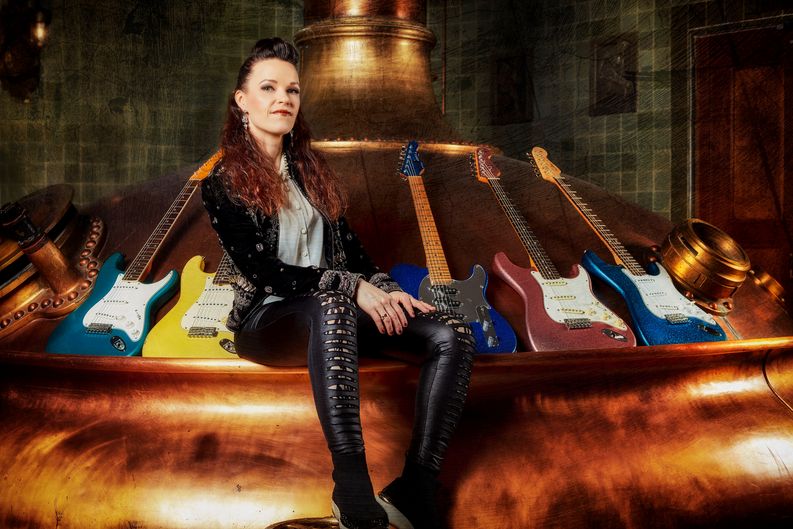 Erja Lyytinen is one of the top names in the Finnish music world. The virtuoso blues ambassador was voted the second best guitarist in the world by a prestigious music magazine. Lyytinen's passion combines creativity, determination and discipline - all signs of successful entrepreneurship.
Blues music was born in the United States at the turn of the 19th and 20th centuries on the basis of African American spiritual music, work songs, and narrative ballads imported from Britain. Bands that have drawn on the blues tradition include Led Zeppelin and the Rolling Stones.
"Blues is genuine and unconstrained, in a way melancholic music, the undertone of which is always accompanied by hope. When I was younger, I listened to more traditional material, but since then I have sprawled on the side of rock and progressive rock," says musician Erja Lyytinen.
"As a guitarist, a string and an amplifier alone are not enough for me, but pedals, sounds and effects must be included. Everything that allows me to make my own looking and fresh music made by a Finnish mummy guitarist."
Lyytinen has garnered glory and praise throughout his career. He was most recently voted second in Guitar World magazine's 2020 Best Guitarist vote. From the previous year, there is already a choice for 14th place in the Best Blues Guitarist poll of the same magazine.
"Of course, confessions always feel great, they also encourage moving forward. The accolades tell me that I have been noticed as a perpetrator internationally. I remember as a young girl reading these same magazines where I have now been noticed."
"Everyone doubts themselves and their own skills at some point. You just have to boldly believe in your own doing. When people say they're a fan of me and show it, it's a sign of the need for the work I do. Without them, I would not have my brand"
"In this work, you must be determined and disciplined towards others as well as yourself. You should always try to get the best out of people without overburdening them."
The musical freedom of a childhood home
Lyytinen has traveled with music for as long as he remembers. At his childhood home in Kuopio, the atmosphere was strongly music-friendly, as both of his parents are musicians.
"There were always musical instruments around, and musical freedom was always present. Mom plays bass and dad plays guitar, both also sing. They've had a band since the 60s and I remember well when we listened to their gigs on the reel recorder," Lyytinen smiles.
"My dad played guitar and when I was three years old I sang my own lyrics and melodies. As a child, I could not yet dream about the profession of a musician. Music was our family's thing, a big part of everyday life.
As his first instrument, Lyytinen studied the secrets of the violin, but the guitar had already spun in his mind at that time. At the age of 13, he inquired about the possibility of entering the conservatory to study guitar.
"At that time, there were no alternatives other than classical guitar. Now I can say that fortunately I didn't get that study place at the time. I learned to play the guitar myself. With the guitar, I was able to accompany my own singing, which has always been a central thing for me in making music."
"My own songs started to emerge right away. The first own song was completed within a week of the rehearsal having begun. The theory caught up in the study of classical music was in possession, which made it easier to make music. The chords opened for me a little later in high school."
The path of a talented musician led to the Sibelius Academy, where Lyytinen was the first woman to study electric guitar as a major. He graduated with a Master of Music in 2010.
"There were not many female guitarists at that time, but it was very natural for me to play guitar. I liked to do my own thing. Today, it is easier to find role models when practically all the material in the world can be found on the Internet."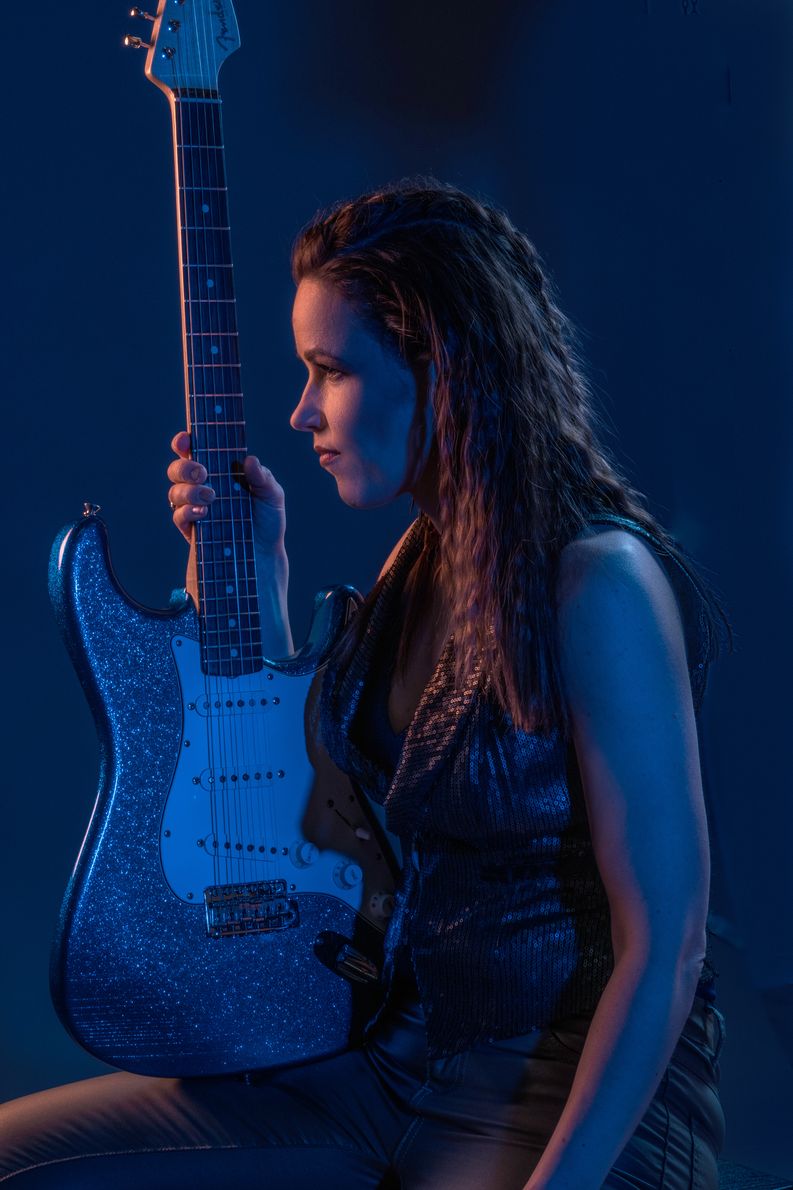 Creativity is the release of emotions
The music industry was long considered a fairly masculine world, but over time, the authorship has leveled off. Lyytinen is one of the pioneers in this field and in a way a breaker of the so-called glass roofs.
"Good music is good music, it doesn't matter who made it. Equality in music is not a matter of course even today, although we have moved in a much better direction in recent years. The more skilled female musicians we bring out, the more equal time we live," Lyytinen reminds.
And specifically skilled, for knowledge is the thing that determines who manages to make a breakthrough. Good examples and role models are one encouraging factor.
"For me, creativity is sometimes aroused by touching songs and sounds, sometimes by the emotional state of the song or the way it is performed. I am inspired by the inner fire that has always been in me. Music is a driving force and doing it is mentally vital to me."
Writing songs often begins with an emotional state that Lyytinen needs to get rid of. Sometimes songwriting requires a creative space and environment, sometimes sitting down and starting to make music based on blanks or ideas hidden in a desk drawer.
"Over the years, I have noticed that by putting a good or bad mood in the music, the matter has been dealt with and even the dullest feeling becomes easier. In the lyrics you can say very directly things, which however, are universal and big topics for all of us. Some songs may take a few hours to complete, some take years to complete."
Inherent musicality together with doctrines from the environment and the surrounding culture combine with creativity. However, this is not enough, because you have to be prepared to do a lot of work for your dreams.
"I have trained in insane amounts and I continue to train several times a week, because I am not ready yet. Of course, I can enjoy being on stage and get excited when things that have been practiced for a long time succeed. Through experience and practice, depth becomes expression and technology improves."
At present, Lyytinen has about twenty guitars, of which there are dozens of instruments in continuous rotation. Of these, he picks up one clear favorite - the G&L brand blue Z-3 ASAT Semi-Hollow electric guitar.
"Memories and feelings make it a beloved guitar. I got it in the mid-21st century and have played almost all of my international gigs with it. I also have an extensive coverage of a variety of Stratocaster guitars and most recently the family was joined by Yamaha's Revstar."
"Blues is genuine and unconstrained, in a way melancholic music, the undertone of which is always accompanied by hope."
The best of yourself and others
Lyytinen is known as a musician, but he is also an entrepreneur. In addition to making music and touring, he runs a limited company consisting of a record company, a publishing company and a production office.
"I am very entrepreneurial and always like to do things myself. Artistic art is often associated with a certain kind of feeling, daydreaming, and abstract making, but creativity requires hard mental strength. For example, making music requires perseverance, because the results are not visible immediately, but perhaps in years or even decades," Lyytinen says.
In addition to himself, Lytinen leads the band and technicians. Leadership in the environment of creative people often differs from so-called normal day work.
"As an entrepreneur, I have to be systematic and, in a tight spot, the one who says what to do now and how to act. I have a responsibility, so I can't just throw myself as an artist in the back seat and open a can of beer. Its time to come when the tour is over."
"In this work, one must be determined and disciplined towards others as well as oneself. Good social skills are also required and one must be able to see how to work with different people. You should always try to get the most out of people without overburdening them."
Lyytinen does another hundred gigs a year. However, she is not only a musician and entrepreneur, but above all a mother of 7-year-old twin boys. Well-functioning joint custody with the father of the children makes it easier to carry out a profession that requires a lot of travel.
"The children are with their father when I have a gig, and then again I have longer Snippets when there is a break from gigs. Sometimes children are involved in gigs. After all, it's a diverse palette and sometimes challenging, but you just have to make things work."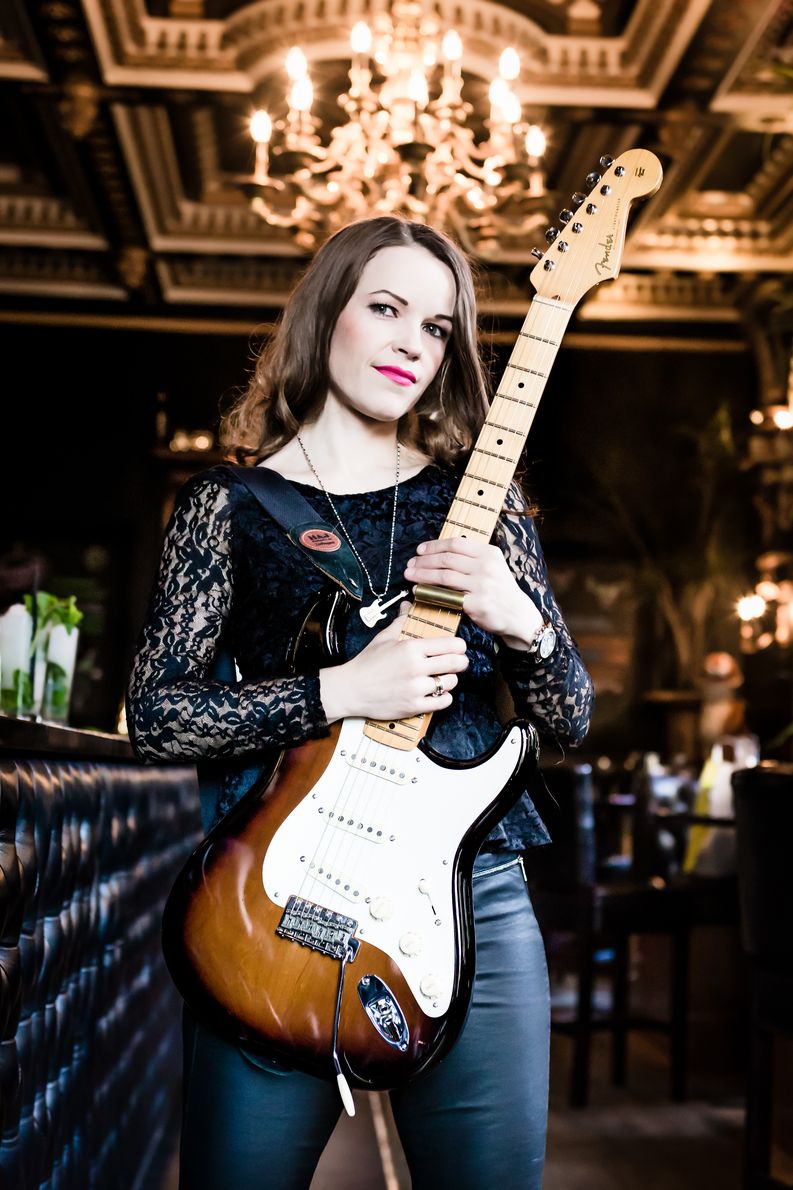 Tours require precise logistics
The COVID19 pandemic has brought big challenges to the event industry. However, Lyytinen has not been lying on fire, but a lot of new things have been born with the new age. The autobiography Blueskuningatar was published in autumn 2019 and in addition she has her own tea brand. Streaming gigs have also become part of everyday life in line with the times.
"Last June, I took my band to a height of 60 meters in my hometown of Kuopio on the roof of the Novapolis. The streaming gig was watched live by about 4,000 people and has since been watched about 100,000 times on various social media platforms. We want to give people good feelings at such a special time," Lyytinen says.
Good feelings have been produced all over the world. Lyytinen has performed during his career with Carlos Santana, Sonny Landreth and Jennifer Batten, among others, and as a pre-show performer for Tom Jones and Robert Plant.
"When playing with world stars, you always learn something new. It's great to watch from the sidelines how they handle the instrument, how they're in front of the audience and what moves them. Playing with your own idols on the same stage is always a great experience from which you can draw emotional content."
Gigs in the world are very different than in Finland. Lyytinen moves with his band and technical staff in Finland, mainly in a motorhome and a van, gigs abroad require even more detailed logistical planning for both the musicians and the equipment.
"Organizing a tour is always a big effort. In addition to the gig venues, the routes are accurately planned so that the transitions are ecologically and time-wise. In Finland we travel by an average group of five to seven people."
"We travel in a nine-person gig across the bay to Sweden and beyond to different parts of Europe. After all, everything can always happen when traveling and cars have been repaired by the roadside many times. In addition, hardware is sought from different locations along the way, so that too requires careful planning."
"The more skilled female Musicians we bring out, the more equal time we live."
Dream big - through dreams to the new
Lyytinen has also been seen a few times on the main stage of Rauma Blues, which will be held at Logistikas Ltd's hometown Rauma, Finland. There are several good memories of this blues festivals.
"There are long-term friends in the ranks of Rauma Blues. I played there for the first time at the beginning of my career in 2002. It was an encouraging experience at the point in my career when I was able to play in a blues-focused festival on a big stage for a large audience," Lyytinen recalls.
The last year has been busy and challenging. A lot of new innovation has been done to keep the company running and staying competitive.
"Behind is an educational year that has brought new stuff. It has been possible to take some time for myself as well, but the many things have been the uncertainty caused by the constantly protracted situation about what is happening in the music industry."
Lyytinen looks to the future with positive eyes. The hope is to get to the gigs this summer. Even an experienced musician still has dreams.
"There must be dreams and visions. Dream big, then you can get somewhere. I would like to play in great concert halls, such as the Royal Albert Hall. The aim is to develop my own sound, band and making music," Lyytinen smiles.
WHO?
Erja Lyytinen
Finnish blues guitarist, singer and songwriter, music and event entrepreneur
Born in Kuopio in 1976
Released several studio and live albums and been involved on compilation albums. The latest release in 2020 was Lockdown Live
Autobiography Blueskuningatar (Author: Mape Ollila / Docendo) was published in 2019
Participated in MTV3's Tähdet, Tähdet program in 2017 and Dancing with the Stars Finland program in 2012.
Performed with Joe Bonamassa, Sonny Landreth, Jennifer Batten and Carlos Santana, among others, and as a warmer for Robert Plant and Tom Jones
Awards and nominations e.g.
2nd second (2020) in Guitar World's Best Guitarist Vote
14th place in Guitar World's Best Blues Guitarist Vote (2019)
European Blues Awards - Best Guitarist (2017)
Finnish Blues Awards - Artist of the Year (2015)
Blues Matters! 1st International Solo Artist of the Year voting list (2015)
Dreamland Blues album Yle Radio Finnish Blues Minister's album of the year (2006)
Wildflower Album YLE's Blues Minister of the Year Album (2003)