Experience and know-how guarantee a wide and prompt service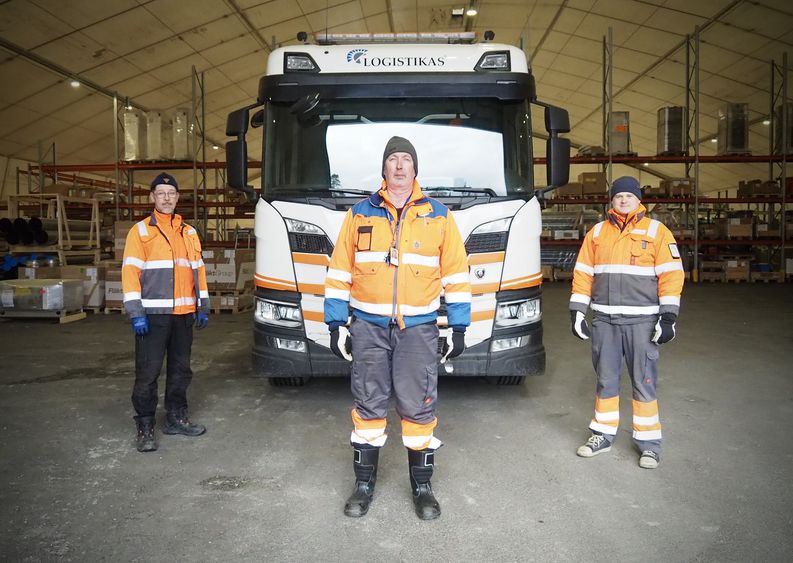 Logistikas takes care of the management and transport of materials at the construction site of Posiva's final disposal facility in Olkiluoto. Logistics coordinator Kai Yli-Houhala, together with four other professionals, ensures that the day-to-day logistics of the consortium formed by the four contractors and the materials used by their several subcontractors work properly.
"The goods ordered by the contractors come to this warm warehouse located for us on Keskivedentie and part of the Posiva area. Reinforcements, timber, cables and IV pipes with their accessories, among others, move through us. All goods move in a controlled way through us. In addition, we transport food portions daily from the central canteen to the underground canteen and manage the inventory of supplies and tools on Posiva's construction site," Yli-Houhala explains.
Before the products are shelved, the materials are inspected for acceptance by Posiva's and TVO's inspectors. Logistikas Palvelut Ltd's personnel perform inspections on future power tools.
"Our task is to ensure that the goods leave from now on in a controlled manner with inspections. This is a very important part of daily logistics. We make sure everything is done in accordance with the regulations."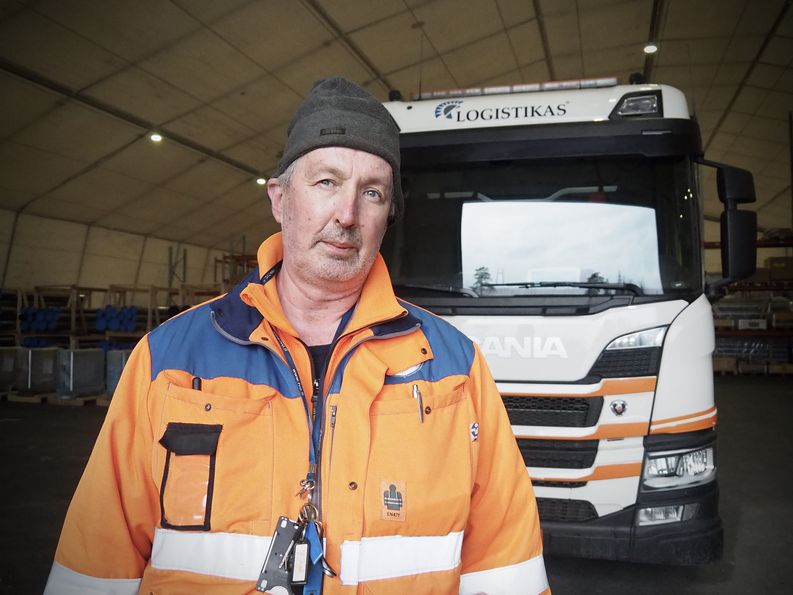 Contractors order the products they need through the Lockmaster system, by phone or e-mail, and Logistikas makes sure that the agreed products and equipment are at the agreed time in the agreed location in ONKALO. In addition to building materials, hoists are taken underground and waste pallets are emptied.
"Our total service is very extensive and implementation of the service requires diverse knowledge. Our everyday life is very hectic at times, but it is an honor for us to be able to deliver products even at short notice. Olkiluoto and Posiva's ONKALO are their own world and the safety requirements are top notch in everything they do."
Logistikas has now implemented this service for more than a year. The requirements have been met with strong professionalism.
"The construction of a disposal facility with its supplies is an entity that no one has ever exemplified, as no other has been done anywhere else. So we were in front of something new and I think we have succeeded well. A big thank you to all our staff," Yli-Houhala praises.