Experience from financial management, law and administrative tasks
– Teemu is already familiar to Logistikas Ltd from many different connections of ours and he brings general business expertise as well as a fresh outlook on improving financial management to the table, chairman Ari Salmi describes.
Teemu Luovila is originally from Rauma but lived 20 years away from his hometown. He worked for Ernst & Young as an accountant and a company consultant for 14 years in Helsinki and Turku. Upon returning to Rauma in 2013, he worked as a financial director and was a founding partner of personnel service company Kaiku HR in 2014.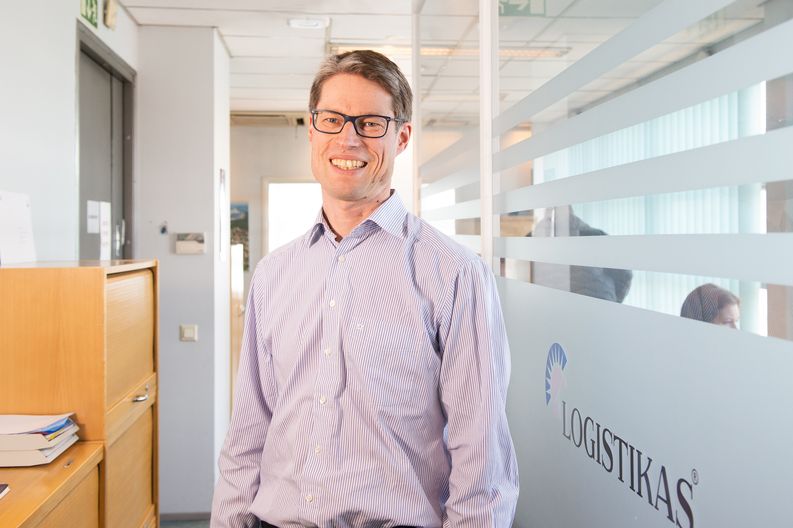 – As I join the board of Logistikas Ltd, my main goal will be to challenge the owners regarding the future goals and growth of the company, Luovila explains. 
– With my background, I have knowledge in financial management, law, and company law in particular. I have followed dozens of small and medium-sized enterprises (SMEs) as well as large, international public companies during my career. I strongly believe all of my experience will be useful and beneficial to Logistikas Ltd. 
Commodore and junior commander
During his free time, Luovila keeps himself busy by being a part of the sailing club of Rauma as its Commodore and junior commander. Sailing and the club take up a lot of his time outside of work.  
– The Finnish Championships of optimist sailors will be held in Rauma in August 2018, and it will be a large event on the scale of Rauma. Many young sailors will be around Raumanmeri for the championships, Luovila says.