Facilities grow according to needs - multi-experts involved in development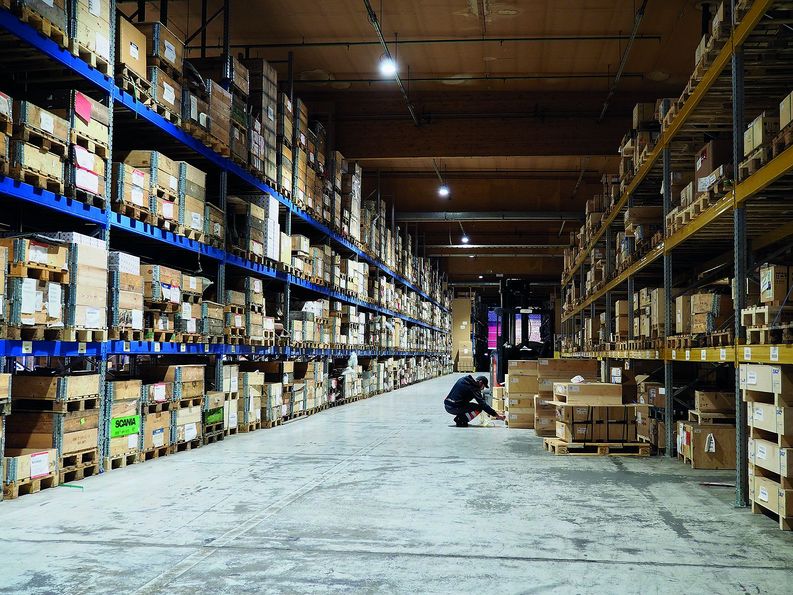 The operations of Logistikas Ltd's Jyväskylä premises have grown rapidly in less than ten years, but in deliberate steps. With the growth, the facilities have been expanded and the staff has developed into multi-skilled professionals. Development work is done daily.
Toni Kettunen, head of the Jyväskylä office, says that the increased needs have been met by, among other things, acquiring additional squares and taking care of the diverse skills of professionals.
- A year ago, we took about 1,000 and this year 300 square meters of additional space from the premises of a former plywood factory next door. We can store big stuff there and free up floor space from our own premises, where we can now get more shelves and utilized space upwards, Kettunen says.
Logistikas Ltd's operations in Jyväskylä started in 2011. The constantly growing needs have been met by increasing the space at a steady pace.
- In recent years, we have got a lot of extra space, currently we are talking about just over 20,000 square meters. Of these, warm storage is about 9,000 square meters. Under the canopies and in the cold rooms there are less than 4,000 square meters and in the Best Hall another 4,000 square meters.
The packaging plant, warehouse, reception and office employ a total of about 35 logistics professionals on average. Different projects increase the number of employees according to needs.
- The packing plant works in two shifts. In busy times, we can also work in three shifts. Our employees are multi-skilled. For example, the storage-side staff are able to work as needed and at the packing center vice versa.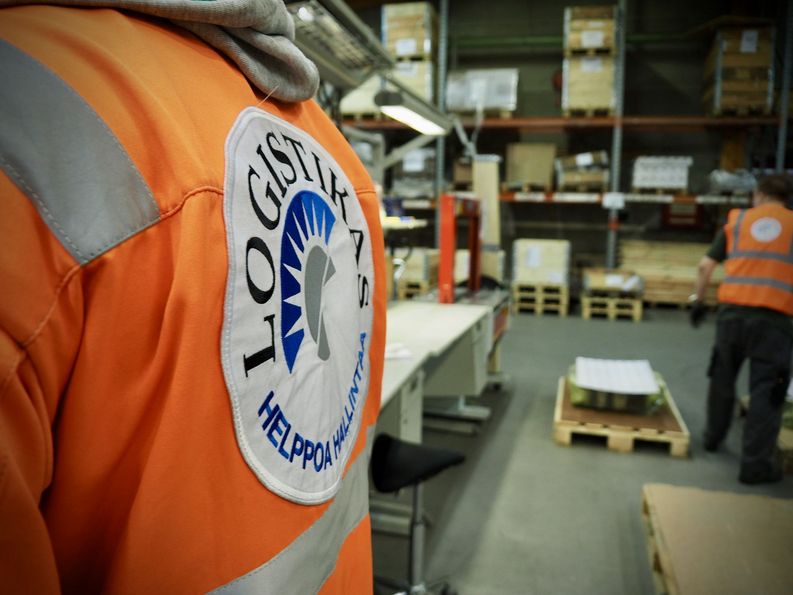 Daily feed directly to Valtra
Logistikas has been a warehouse partner of Valtra's Suolahti tractor factory in Äänekoski since 2011. The co-operation increased significantly in 2017, when the need to feed components to the production line faster was identified. At that time, Logistikas and Valtra set up a warehouse serving production in the immediate vicinity of the Suolahti plant.
With spare parts pre-packaging operations, Logistikas is an important part of Valtra's supply chain. The premises in Säynätsalo, Jyväskylä, receives the goods, after which they are checked, recognized and shelved.
- We prepackage all goods from either them or suppliers. All this is done in the way they define so that the products are similar all over Europe and thus ready for sale, Kettunen explains.
- In addition, we take care of the storage of the products and deliver them to end customers or stores in Finland and abroad. We handle certain foreign deliveries directly from here, certain go through them from Suolahti.
The components that go into production are collected from stock in Valtra's assembly order and delivered to the production line. Operations are controlled using Logistikas Oy's information system and online reporting to the customer is daily.
- The largest share is in the deliveries of rims, tires and front axles. Valtra manufactures 37 tractors a day, and we feed these products directly into their lineup. It is therefore a matter of daily freight transport.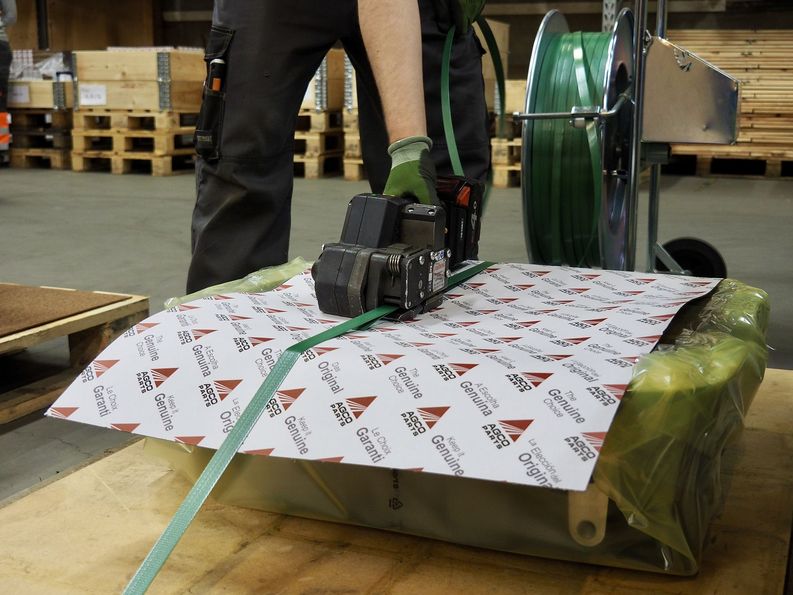 The strengths are flexibility and agility
Kettunen emphasizes flexibility and agility as well as accessibility as the strengths of the premieres operations.
- We are able to serve our customers' rapidly changing needs very flexibly and agilely. We have a relatively small organization in Jyväskylä, which in turn makes it easier for us to be able to make rapid changes, Kettunen praises.
- Reachability is very important, and customers always reach one of us either by phone or email. Our work management is practically always available. We react quickly. All of these things have been praised by customers many times.
Personnel can influence their own work and develop functions.
- I think it is of paramount importance that employees are listened to at managerial level. Here everyone have the opportunity to bring out their ideas and thereby participate in taking our daily activities forward, Kettunen emphasizes.
- We have absolutely great employees with whom it is nice to take care of things. Everyone's contribution is really important.