Golden years under the Spanish sun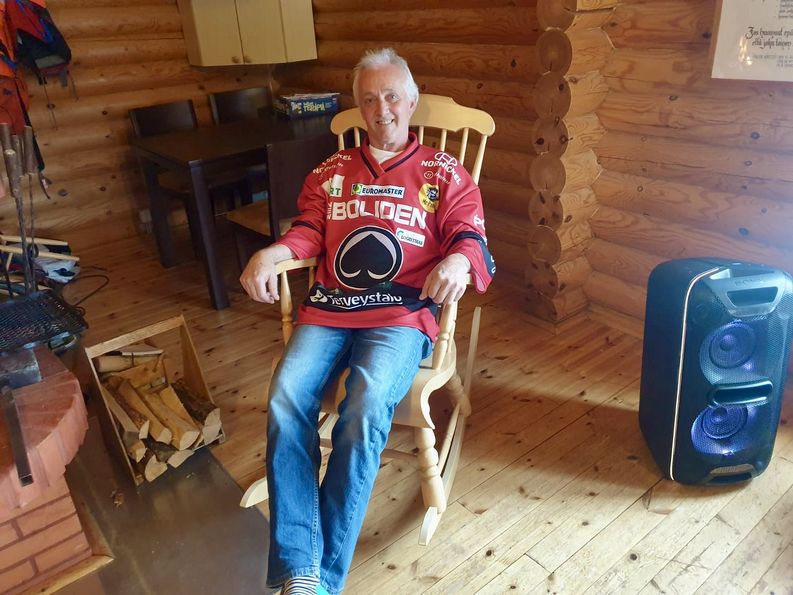 After a long career working for Logistikas, Terho Haapajärvi begins his well-earned retirement. Ahead awaits a move to Spain. Past years have left him with warm memories that are worth to remember under the Mediterranean sun.
Terho Haapajärvi picks up the phone in the middle of moving boxes. The packing process is underway because he and his wife are moving to Torrevieja.
– Officially I am retiring at the beginning of May, but I have been spending off my remaining vacation days since early February. There has not been time to properly settle into the role of a retiree with this moving project, says Haapajärvi.
Haapajärvi is familiar with Torrevieja, located in the southeast province of Alicante, Spain. He has spent much of his time in the city in the past ten years. The Haapajärvi family acquired an apartment in the city a few years ago.
– We have been renovating and furnishing the apartment to our liking for a while now. Some of our belongings are shipped from here to Spain and some are taken to the property our daughter's family bought next to their house in Nakkila. The property is kind of like a traditional grandma's cottage.
– We are planning to spend our summers in Finland but otherwise live in Spain. This really has been a long-time dream that we have been preparing for several years by now.
"The past years have left me with wonderful experiences and friendships."
Chasing work across Finland
Haapajärvi began working for Logistikas in 2004, when the company originating from Rauma took over the logistics services for the warehouses of Electrolux that was operating in Pori back then.
– We were transferred to work under Logistikas as old employees. I worked in the warehouse. We loaded up trucks heading abroad and across the country and received inbound cargo, Haapajärvi remembers.
Aside from his hometown of Pori, the man has worked for Logistikas in Tampere, Hämeenlinna, Jyväskylä and Rauma as well as at his most recent location in Nokia.
– I have worked at all of the company locations other than the old Kankaanpää location and Olkiluoto. I enjoyed my time at each location, but I spent a long while in Hämeenlinna, so aside from my era in Nokia, those great times have stayed with me the strongest.
It has been easy to move between cities for an enjoyable job.
– Being able to see and work at different locations has in part made the job enjoyable. Changes in both the environment as well as in the warehouse operations has been refreshing. We have always moved together with my wife. First, we moved from Noormarkku to Tampere and from there we moved to Hämeenlinna and then back here to Nokia in April of 2015.
"Even when I transferred to work under the company, I felt like I was coming home."
Welcome to Torrevieja
Warehouses have become familiar across Finland. The biggest changes to operations were brought on by digitalization, when computers, for example, became inseparable from day-to-day work during the past two decades.
– The past years have left me with wonderful experiences and friendships. I will certainly keep in touch in the future too. A couple have even promised to visit Torrevieja, and I have agreed to help out and pick them up from the airport, Haapajärvi says.
Logistikas receives his gratitude as an employer. The staff is valued which makes weeks flow by.
– The company has grown a lot, but they have always taken care of their employees. They are one of the best employers I have had in my life. Even when I transferred to work under the company, I felt like I was coming home.
Retirement is one of the major milestones in life. Many of us have set certain dreams for these golden years. Moving to Spain is one of those dreams for Haapajärvi. Does he have other dreams that he wants to fulfill?
– The plan is to enjoy the additional free time and get to know Spain. You never know if I end up doing some small jobs either. Some friends run a restaurant and a construction business. Although, health is the most important thing. And during summers, I get to spend time with three kids and two grandkids, explains Haapajärvi.
Logistikas Ltd wishes Terho sunny earned retirement days!