Hannu Lintu - tactician and strategist in the orchestral world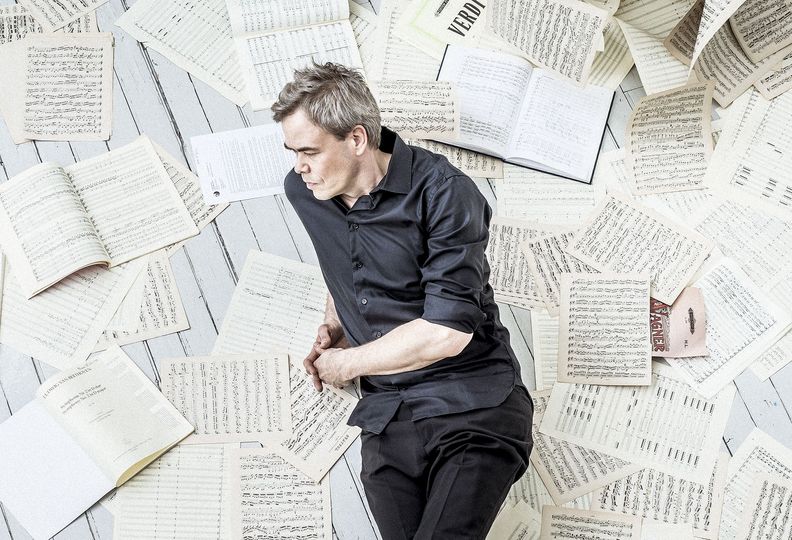 The world-famous Finnish conductor Hannu Lintu knows what it takes to lead top professionals to create a perfect ensemble. Reconciling cultural differences and different levels of experience is done with skill and knowledge - the conductor must be both a tactician and a strategist.
Passion guides the story of many successful professionals, regardless of industry. Hard work and a love of doing your own, combined with talent, form a strong wholeness that takes you to the top. Hannu Lintu, chief conductor of the Radio Symphony Orchestra (RSO), is a good example of this.
- I do not know any conductor with an international career who would have drifted or decided at an older age to become a conductor. The seed is sown at a very early stage when you play as a child in orchestras and fall in love with the sounds around you, Lintu says.
It's about lifestyle, not just work. Lintu is practically equal to music 365 days a year.
- This is a total profession, because music spins in my head all the time. I am reading scores at home, studying the songs that I have or haven't done in the past. In addition to this, there are rehearsals and performances around the world. In the spring, Covid-19 stretched the performance break to five months, and I realized how big part of my own psychophysical being my work is to me.
A musical miracle must happen at a concert.
All passions always get the first sparks from somewhere. In music, perhaps from a single song or melody. Lintu's childhood home in Rauma, Finland was not musical.
- There was records and a radio played at home, but I ended up with music really after hearing my friends' older siblings play the piano. I was 6 years old when I started paying attention and watching what was going on at that instrument.
In the 1970s, a piano dealers toured Rauma. Lintu's parents unexpectedly decided to get that instrument, even though the money was tight at the time.
- They could have bought, for example, a sofa or a table, but ended up with a piano. My parents were surprised at how much I already knew about the notes and playing the piano. I started getting piano lessons, went to the Music College and music class, and joined the Rauma Boys' Choir.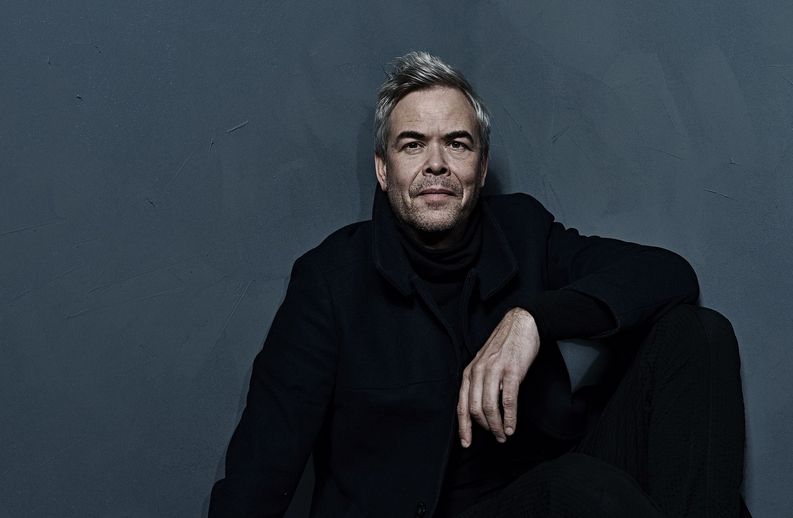 Energy, strength of will and dedication
In the case of Hannu Lintu, one of the early memories of his current profession is related to the Finnish conductor and composer Leif Segerstam. Lintu was 12 years old when he saw Segerstam leading the orchestra at the Savonlinna Opera Festival.
- At that moment, I realized that the whole thing would not go anywhere without the conductor's energy, strength of will and dedication. Such experiences gradually grow in the subconscious, they accumulate and turn into a systematic activity, after which one begins to study to become a conductor.
- I wanted to make a lot of music, but at that age I still couldn't think of conductor as a profession. I sang, played piano and cello, and wanted to learn as much about music as possible.
Lintu studied orchestral conducting under the tutelage of Atso Almila, until he transferred to the conductor class under the teachings of well-known professors Jorma Panula and Eri Klas, as well as Ilja Musini, who was the visiting teacher.
- It is often said that orchestral conducting cannot be taught. This is true and not true. The truth of this is in the sense that if there is no will, charisma, and the quality to get things done and know how to let them happen, it cannot be taught. If these qualities are found, technical matters can be taught and talent focused in the right way. Each of these teachers had their own different way of teachin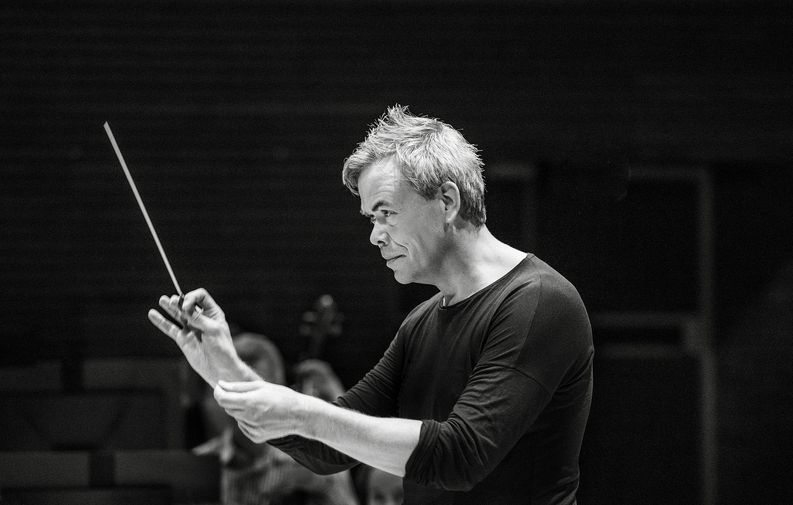 Masters support the younger ones
The skills learned play an important role, but in the end, each artist makes his or her own decisions. A conductor is a leader who creates, directs, and is responsible for the ensemble.
- In this work, I have to master psychology, that is, how I deal with different people in a training situation. My job is to get the best out of musicians, the music I play, and myself. Learning to form a perfect ensemble takes years and it requires that you be allowed to lead your own orchestras as chief conductor, Lintu emphasizes.
- Forming solid relationships with orchestras also teaches many things outside of orchestra conducting. These include, for example, repertory design and the idea of ​​what is the current situation and the future of the orchestra. In that case, you have to be a tactician and a strategist at the same time.
This is a total profession, because music spins in my head all the time.
The work itself is very concentrated and energy demanding.
- The conductor must be able to organize the use of time in a rehearsal situation so that he moves forward all the time and no one gets frustrated. In a concert situation, he must be inspiring and be able to take the ensemble to a musically even higher level. A musical miracle must happen at a concert.
The age range of musicians is often large, as the youngest may be 18 years old and the oldest 70 years old. Different levels of experience support each other.
- The structure of the orchestras is based on the master and competition structure. More experienced musicians support younger ones. For example, we don't have feedback conversations familiar from the business world, but musicians may go through these things with each other.
- The orchestra also goes through its possible mutual challenges internally. Conversations between a conductor and a musician do not take place in the same way as in the world of sports, for example, between a coach and an athlete, but there must also be readiness for such situations.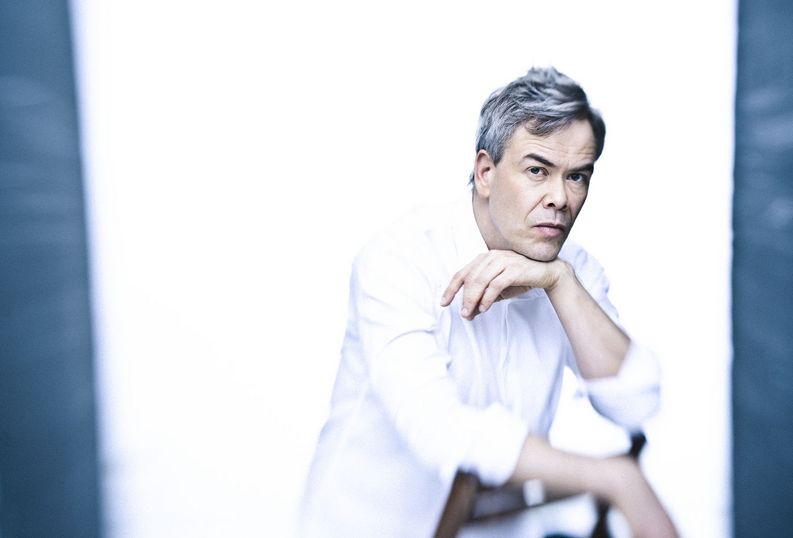 Orchestras have their own identity
Lintu has conducted many orchestras of top professionals around the world in his career. In Finland, he has previously worked as the artistic director of the Turku City Orchestra and the Tampere Philharmonic.
- All the orchestras that I have led in my career, have been very different and each has been, of course, also a variety of issues to be resolved. At the beginning of my career, I wasn't very good at solving problems, because I was stubborn, impatient and hit my head against the wall. With experience and age, I learned that things always take time, Lintu says.
- Each orchestra has its own strong identity that can be difficult to change. The conductor can adjust the details on a concert-by-concert basis and, in the long run, make the orchestra play better. It takes same time to learn that orchestras must be allowed to be as they are.
It is important for a conductor to know cultures, but the primary importance is to always be oneself.
This year, Lintu has led abroad e.g. Chicago and Boston Symphony Orchestras, Paris Orchestra and the London Philharmonic.
- As a visiting conductor, there is often two to three days to complete the program. Often in the first rehearsals, the musicians playing suggest different options for how they would like to do the work that time, Bird explains.
- The task of the conductor is to combine ideas from all these proposals, combine thoughts with his or her own views and sift through what is most functional. This creates an entity from which the listener senses an intact and thoughtful performance.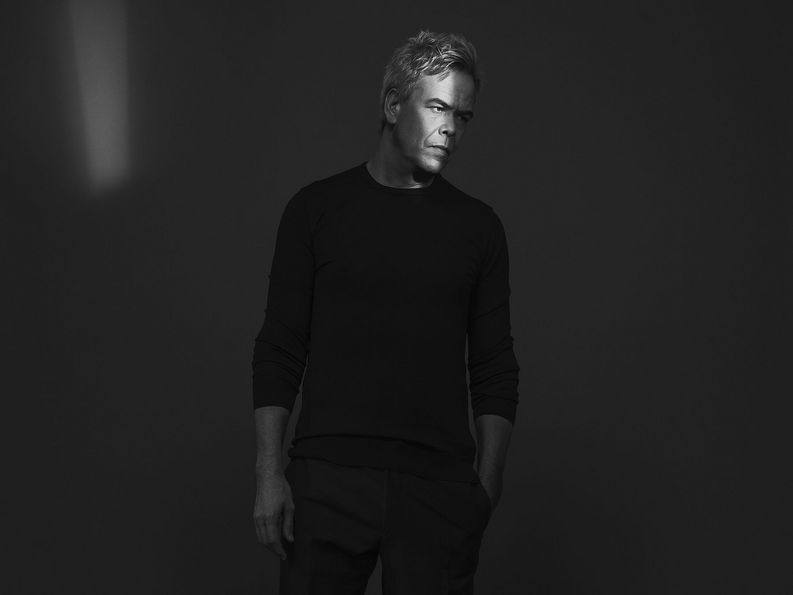 Cultural knowledge and interpersonal skills
Working with professional artists from different cultural backgrounds requires a broad understanding and strong interpersonal skills. Almost everywhere - including Finland - the working language is English.
- Japan is different from America and France is different from England. Ways of social interaction, sense of humor, and interpersonal chemistry associated with the practice vary. It is important for a conductor to know cultures, but the primary importance is to always be oneself, Bird emphasizes.
He has worked in his current position as Chief Conductor of the RSO since the fall of 2013. The work will continue until June next year, after which Lintu will become the chief conductor of the Finland's National Opera and Ballet in January 2022.
- Opera has always been very important to me and I have experienced it very inspiring sector. I've gotten over the years to make the opera, but it has been relatively limited, although it has always been a big part of my identity. In a way, I feel like I'm starting a new career, but I'm doing it in an already familiar environment.
It takes same time to learn that orchestras must be allowed to be as they are.
In 2015, Lintu received the Pro Finlandia medal and in October 2017 the Finland award. In August 2020, the city of Rauma awarded him the Ruorimiehet medal. In addition, have won several international awards, including the prestigious Gramophone award in 2018.
Currently, Lintu and RSO are nominated for the U.S. Grammy Music Award for the second year in a row. A year ago, the nomination came in the Best Classical Music Collection series, this year they are included on their Lutoslawski album in the Orchestral Recording Series.
- The artist who is actively performing and on display mostly gets a lot of criticism, so of course the confessions are important to me. All clearly sincere thanks bring joy and give energy.
The world of music is so wide and varied that learning something new will continue in the future, but can a conductor ever be ready?
- You can't, because the number of things you can learn from the point of view of work is endless. And even if you have learned something, you can develop it after learning it. You can always find something new also in familiar works, Lintu says.
WHO?
Hannu Lintu
Chief Conductor of the Radio Symphony Orchestra
Born in Rauma, Finland in 1967
Lives in Helsinki, Finland
Selected the winner of the 2020 Finlandia Prize for Fiction from among six works selected by the jury. Anni Kytömäki won the prize worth 30,000 euros for her novel Margarita (Gummerus)
Awards and nominations e.g.
Grammy nomination (Orchestral Recording Series, 2020)
Ruorimiehet medal (2020)
Emma Award (Classical Music, 2018)
Grammy nomination (Best Classical Music Collection Series, 2019)
Gramophone Music Publication Audio Award (2018)
Finland Award (2017)
Emma Award (Classic Album of the Year, 2015)
Pro Finlandia Medal (2015)