Harvia ja Logistikas: An important piece of rapid growth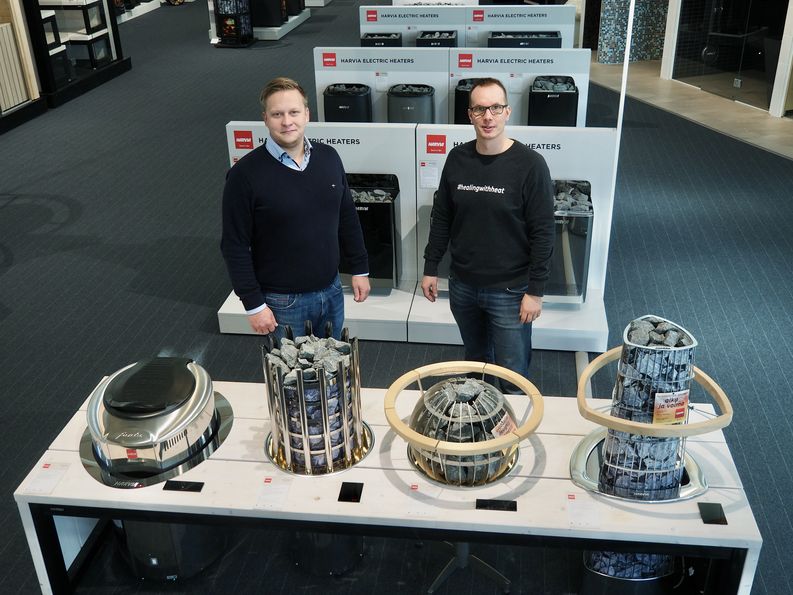 Finnish sauna culture is currently being exported to the world more actively than ever before. Harvia is the world's leading manufacturer of sauna heaters, whose comprehensive range of sauna and spa products are based on reliable quality and continuous development. Logistikas has played a huge role in the daily lives of a fast-growing export company.
Finland is a sauna nation. In a country of five and a half million inhabitants, an estimated three million saunas are buzzing with stoves. In the heart of Finland, in Muurame, produces 70 years of Harvia's sauna and spa products, the quality of which is known all over the world
"Harvia is an operator in the sauna and spa industry with a comprehensive product range related to various aspects of sauna. In Finland, we are primarily known as a manufacturer of heaters, but today we are a comprehensive manufacturer specializing in sauna", Harvia's Supply chain manager Juha Lampinen explains.
"High-quality Kirami tubs are also owned by Harvia, which means that we have expanded the comprehensive delivery field in our field. The health effects of saunaing and bathing are an important part of the experience and we have taken this into account in our own products."
As the world's leading sauna heater manufacturer, Harvia manufactures more than 200,000 heaters and more than 20,000 saunas a year. There are customers in more than 80 countries. So it is no exaggeration to say that Harvia is perhaps the most important single messenger in sauna culture.
"The demand trend is up all the time and we expect steady growth after the Covid period. We have made great growth in recent years, and that is not possible without long-term work. Our staff is professional and we know our industry very well."
"We have also been able to anticipate correctly and make sure that our procurement of materials is in order. In other words, we have been able to make the right moves on a broad front even before demand started to grow strongly. Quality factors and responsibility are matters of honor."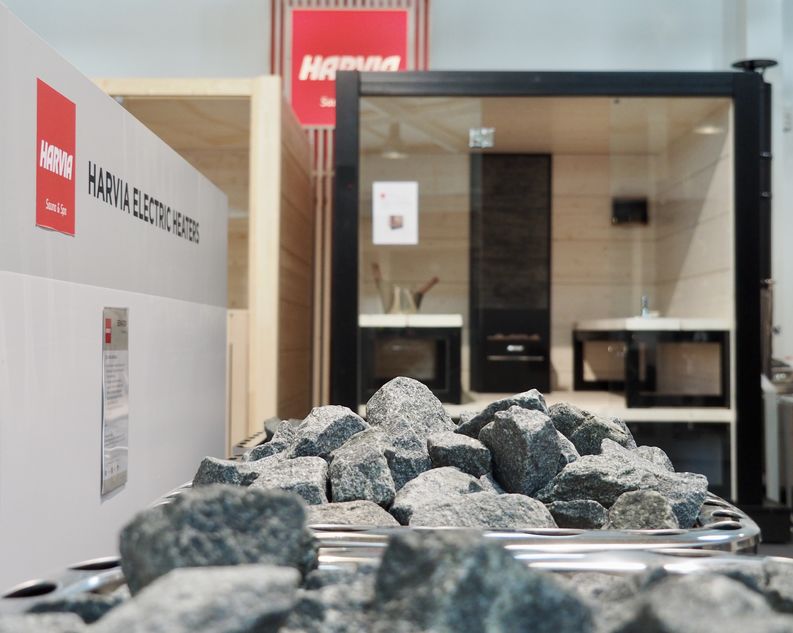 Cooperation started on a fast schedule
Growth always requires a network of skilled partners. Logistics is an important part of a successful everyday life at Harvia's factory. The collaboration between two strong experts in their field began in early spring 2021..
"The co-operation had already been intensified with regard to the spare parts packaging business, but at that time it had not yet been implemented. At the turn of the year, I moved internally from work management to logistics and contacted Tuomas Pohjola, Foreman of Logistikas' Säynätsalo unit, to ask for help with logistics operations at a time of strong growth," Lampinen recalls.
At the same time, Markus Viitanen had returned from the position of head of the Logistikas' Rauma shipyard unit to sales manager and had already done the mapping work for customers in the Jyväskylä region. Pohjola contacted Viitanen, who contacted Lampinen.
"We sat down with Markus and went through which parts of Logistikas' service repertoire would help and streamline our operations at a time of ever-increasing demand. The discussion started with the dismantling of import containers and progressed to storage needs, as we got products at a pace that our own facilities were filling up."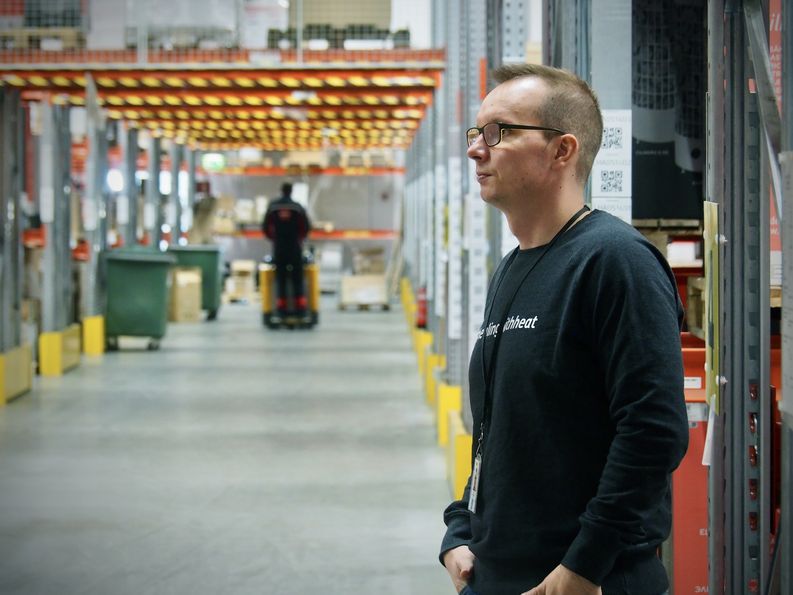 A few days later, Viitanen had already submitted an offer to Lampinen, but the tip of the pen had not yet touched the contract paper when the cooperation had already begun.
"I contacted Tuomas Pohjola and told him that we already had a couple of trucks coming, so if our products could fit in Logistikas' warehouse. The space was quickly arranged and of course we put the names on the contract paper. So we got a good indication of Logistikas' response speed right from the start."
Harvia's Muurame plant has its own warehouse space of approximately 6,000 square meters. Demand grew massively last spring as products were virtually torn out of hand.
"Our own places were already full of stuff, so if Logistikas had not come to our help, we would have been the so-called. unarmed in that situation. I dare not even think about how last summer would have gone from a logistics perspective without this cooperation."

Logistics is an important part of the growth story
Harvia is a very important factor in Finland. About 70 percent of the export-oriented company's products go to the world and the remaining 30 percent remain in Finland. Logistics play an important role in many different stages.
"Logistics plays a big role in the fact that we have been able to grow so much in a relatively short time. Without their expertise and quick response to changing situations, many things would have been more difficult, laborious, and slower. With our cooperation, our entire logistics are running better than we could even imagine in advance", Lampinen praises.
"The importance of the Logistikas extranet is really great in managing the whole. We were able to build an inventory management portal for us without system integration, from which we can easily monitor the situation in real time."
Sea import goods arrive at the Port of Rauma and the containers are unloaded at Logistikas' Rauma unit, where the products are also stored and forwarded to Harvia's factory in Muurame. The storage and transport of production components and the packaging of spare parts take place only about 15 minutes' drive from Säynätsalo in Jyväskylä.
"We moved the arrival of the containers from Vuosaari in Helsinki to Rauma, where Logistikas takes care of their handling and we order the goods from them. Large packages have also been sent to our customers directly from Rauma. Now in September, we also started a large-scale spare parts packaging cooperation in Säynätsalo."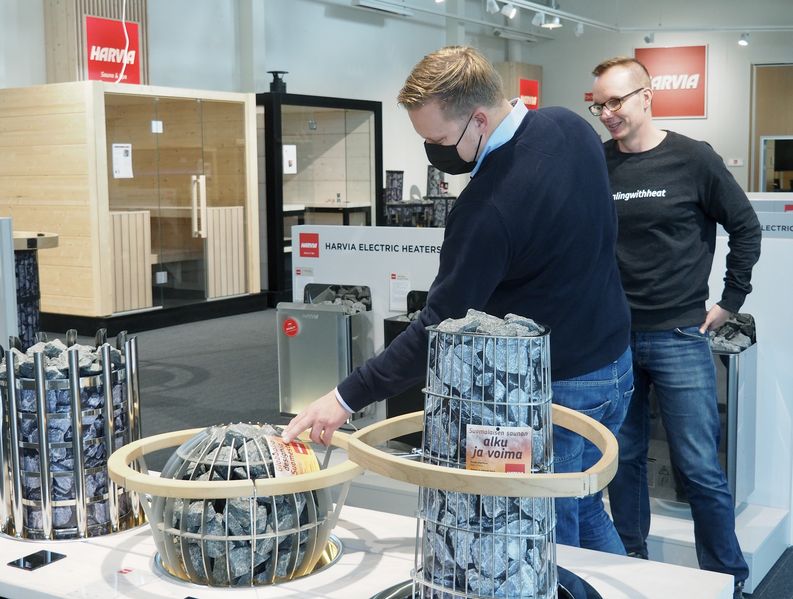 Harvia Group employs a total of about 900 people in various positions, of whom about 400 work in Finland. In addition, the indirect effects on employment are large. The importance of the operator in the sauna and spa sector is therefore significant in their area.
"Since the growth of the 1990s, Harvia has been big as an employer and as a taxpayer, which means that we take care of the vitality of our home region. Most of the people working in our factory are from Muurame and we are by far the largest employer in the area."
The future is viewed with a positive eye and recent strong demand is expected to continue. Heaters are constantly evolving with digitalization. For example, resistors are currently heating up with a smartphone.
"Our goal is to continue to grow, and with that the need for this cooperation will increase. Logistikas is a reliable and fast partner. Harvia's volumes are large, but I have never had to think about whether the goods will arrive on time", Lampinen emphasizes.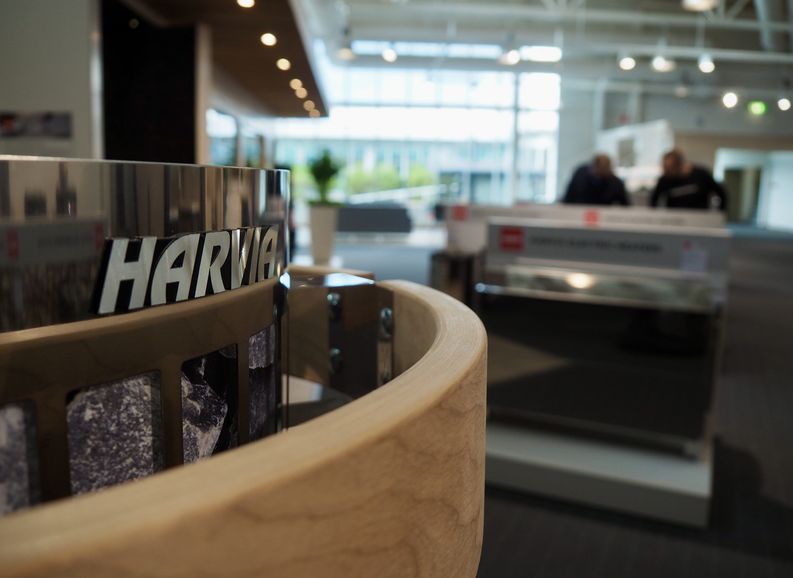 On the way with the sauna messenger
Harvia is known in Finland and around the world. Quality and reliability are words that describe Finnish industry well. Markus Viitanen, Logistikas sales manager, considers it very important that the pioneer in the logistics industry is involved in Harvia's journey to bring Finnish sauna culture to the world.
"When you think of Finnishness, one of the first things that comes to mind is a sauna, and while you think of a sauna, the first thing that comes to mind is Harvia's heaters. Their export share is so huge that they are by far the most significant messenger of saunas", Viitanen says.
The co-operation that started in the early spring 2021 has worked commendably from the beginning.
"I feel that we have been able to respond really well to their rapidly changing needs in all areas of cooperation. Although the need sometimes comes on a fast schedule and there is always talk of large quantities, we have always been able to meet these growing needs."
"One of Logistikas' strengths is that we are used to a multi-customer environment and thus to large-scale volume fluctuations for different customers in the short term. We are able to balance these fluctuations and thereby keep our customers material management and costs reasonable."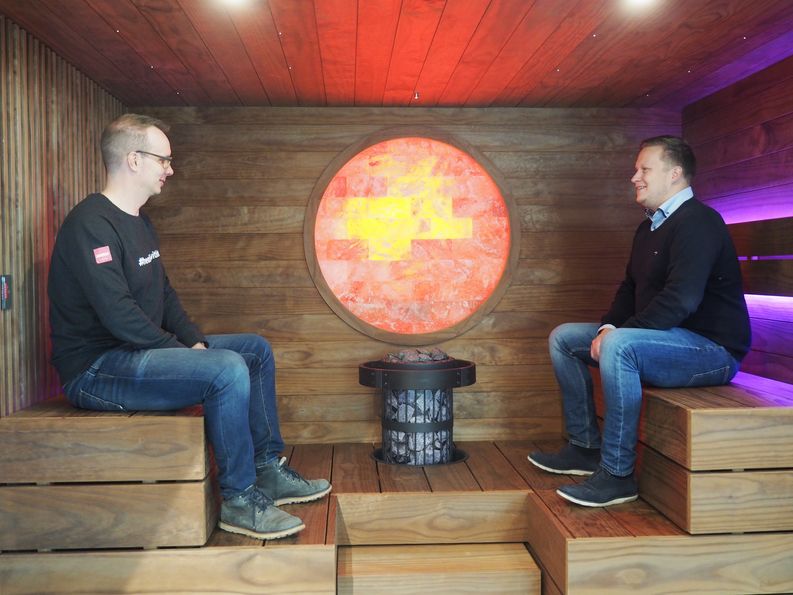 As in many other co-operation models, co-operation between Logistikas' various units is important for Harvia.
"With the help of several different locations, such as the Rauma and Jyväskylä units in this case, we have been able to be helpful at the right point in the production line. The Säynätsalo office is close by and we have eliminated unnecessary transports by unloading the containers already in Rauma and feeding the goods to Harvia upon request", Viitanen says.
Effective cooperation is a constant interaction. For example, Logistikas' personnel receive detailed pictorial instructions from Harvia on product placement, which clarifies and streamlines operations both at the operations of Logistikas and when the products arrive at Harvia
"Our service promise has been kept and it is a matter of honor for us. Although volumes have increased and work has increased, schedules and quality of service have remained high. It is paramount that the customer can trust us even in times of rapid change."