Identify yourself, identify your co-worker – the development of supervisory work continues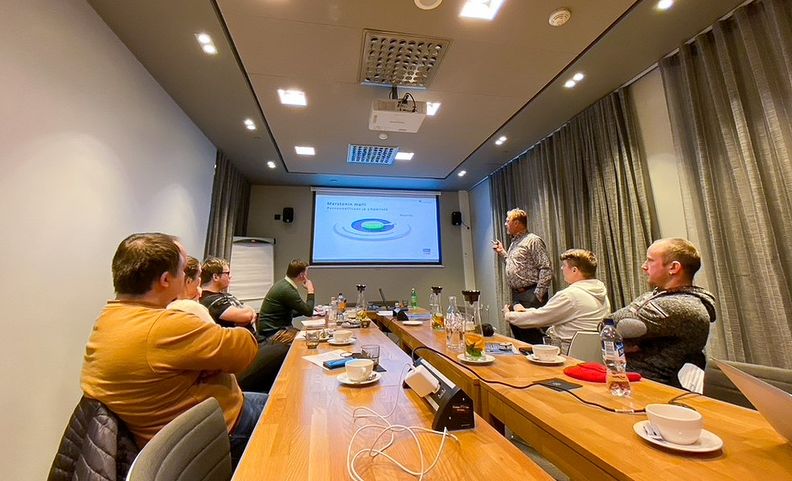 In the Logistikas Group, supervisor training was carried out during the early part of 2022. Trainings were held in the Jyväskylä and Vaasa units in mid-January, and in February the heads of the Rauma, Pori and Olkiluoto units met in Rauma. All thirty supervisors participated in the training.
"The trainings went very well. Supervisors were on the move boldly and open-minded throughout the line, resulting in good discussion and development. All this took the training forward in the right way", praises Olli-Pekka Reunanen, Logistics' HR Manager.
Like other development work in the Logistikas Group's operations, the work of supervisors is taken forward on the principle of continuous improvement. The high level of everyday quality requires close interplay, where everyone's contribution matters.
"Nowadays the work of a supervisor is even more based on two-way interaction, where the supervisor and the subordinate go through things together. It is important for supervisors to know their own subordinates and to recognize their differences and needs. Feedback discussions are used to advance both the work of supervisors and the work of subordinates."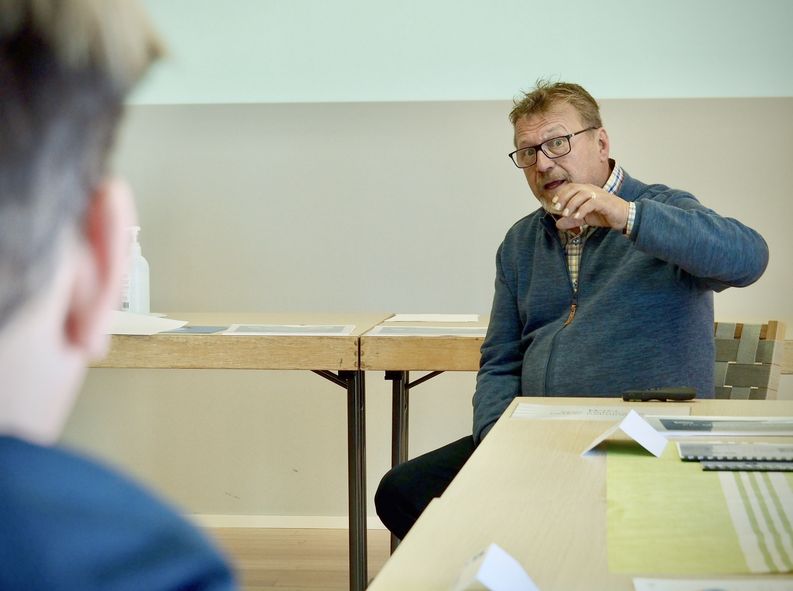 Strong common values ​​throughout the Group
Supervisor training is part of Logistikas' two-year high-quality managerial personnel process, which includes not only training but also annual personnel surveys. The entity will be implemented together with Camp Consulting Ltd.
"Supervisors have a very good attitude towards the whole process, which is an important basis for success. It is also of great importance that CEO Toni Brigatti and HR Manager Olli-Pekka Reunanen are actively involved and want to spend their time sparring with Logistikas' managers and supervisors. It tells about Logistikas' strong values, and the team really appreciates it", says Campin Teppo Viitanen.
Now, the first part of the three-part staff training process was carried out in the training of supervisors at the beginning of 2022 with all those acting as immediate supervisors. It's named as Identify yourself, identify your co-workers.
"We went through DiSC profiling and how different people are managed. At the same time, we learn to understand the strengths and challenges of each supervisor's own activities. Coaching also includes personal workouts that map out where everyone wants to develop and how they should work. In addition to this, development plans are reviewed with your own supervisor."
"Only with the help of feedback can we really develop and learn something new. Logistikas' feedback and goal discussions provide two-way feedback. A survey will be conducted this spring to provide supervisors with personal feedback, which will be reviewed with each supervisor."
The investment in the well-being of the staff is reflected in the research results. Read the article on our personnel and supervisor survey conducted in the summer of 2021 by clicking here.