Innoflame seeks growth and efficiency through outsourcing of inhouse logistics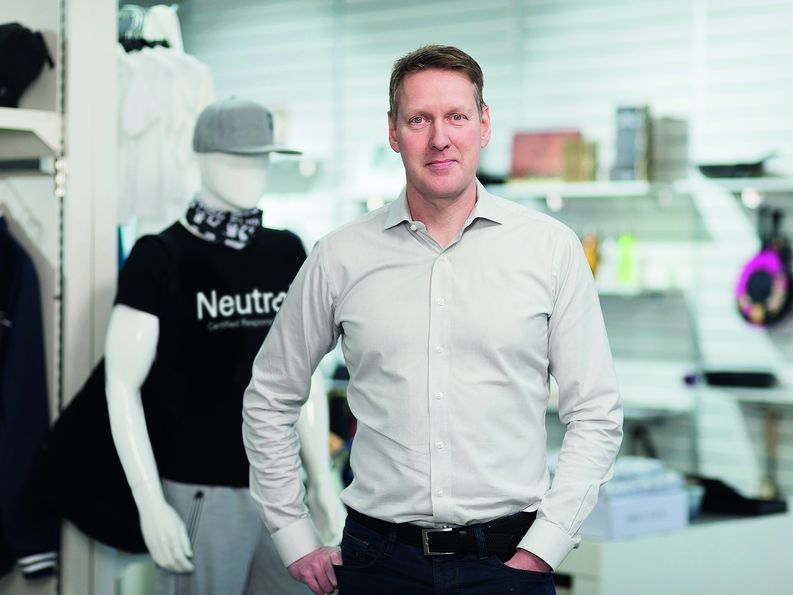 Sami Savela, CEO of Innoflame, explains the company's decision to transfer logistics to Logistikas Ltd. As a result of the transfer, 11 Innoflame employees transferred to Logistikas' payroll as existing employees.
Logistics plays a big role in Innoflame's business concept. Why did you want to outsource logistics?
Innoflame is a growth company and we want to focus on serving our customers on a wide scale. For us, logistics and the related labeling of products is one important part of this whole. Although we have always invested heavily in logistics and its systems, we realized that the world is changing rapidly and a logistics professional could bring new insights and more functional systems to our logistics processes, warehouse staff training and new recruiting.
Why did you choose Logistikas as your partner? How was the tender process and were there any particularly decisive factors on the Logistikas' side?
We started mapping different options exactly one year ago. It all started with ordering Logistikas to carry out an extensive inventory of our warehouse operations as well as short and long-term (3-5 years) plans for how the operations should be developed. The Logistikas professionals were on site for several weeks to familiarize themselves with our current activities. They then gave me a thick folder in, which described well the current situation and what could be done better. For the first time, the idea of ​​outsourcing arose with the survey.
After the survey, we had a six-month introduction to a number of different players in the industry, some of whom were selected for competitive bidding. The main reasons for starting cooperation with Logistikas were their genuine interest in developing operations and, above all, excellent HR management, where the employee is at the center. We were able to enter into a contract with confidence because we knew our employees would get a good 'new home'. Long-term personnel in Pori, Finland has received the news with enthusiasm – I have received only positive feedback from them.
What do you expect from the collaboration and how do you think it will affect Innoflame's business?
I really look forward to working together. As delivery volumes increase, logistics pose a whole new kind of pressure to be able to meet daily changing order volumes. Our customers will want products faster in the future. In addition, we need to deploy new types of product labeling hardware and respond to more demanding packaging requests from our customers. We believe Logistikas is the right partner to develop and grow with us.
Can you already say something about cooperation so far?
We carefully prepared the logistics survey and the takeover plan. At the moment, IT system co-ordination is underway and Logistikas is planning to start its operations in the beginning of October.
What is Innoflame?
Innoflame is a Finnish, privately owned company whose owners also work in the company on a daily basis. Innoflame delivers business and staff gifts and workwear to approximately 150 customers around Finland. The concept of the company is based on a partnership where each customer is created with their own customer environment, that is, an online store with the customer company brand image and customized product ranges.
Unique in Innoflame's concept is the labeling of the products only after the product has been ordered. This approach allows customers to have small stocks but still a wide range, as the product is only labeled and shipped when it is ordered. As a result, the customer does not have to pay for storage unnecessarily, there is no product loss and the operating model is also greener, since no stock is ordered for "security".
– Our system is fully scalable and we can make even small series very quickly. Thanks to the logistics cooperation, our logistics are also scaled according to needs in a completely different way than before, says Sami Savela, CEO of Innoflame.
Contact for more information