Insurance coverage is crucial for any company
Insurance agent Roy Kanerva questions the insurance coverage of the critical operations of his client companies. Often times the emphasis is not on the key operations.
There is a machine on the production line, and it is crucial for the production process and therefore for the entire company. If this machine breaks down, the production process will be interrupted which will then result in great losses. Even if that is the case, this machine is only insured for fire damage. Meanwhile, the van outside will be replaced in its entirety if it breaks down, and is possibly insured for a higher cost than the machine which is crucial to the company.
– This is unfortunately very common, insurance agent Roy Kanerva from Promeus Ltd explains.
Kanerva narrates the aforementioned example and emphasizes that no one is at fault for insurance errors. Companies are extremely busy with their core business and insuring is complex in itself.
– I absolutely do not blame the insurance companies when I say this, but they often sell products from their product range even if the customer's needs do not fall in line with any of the ready-made products they offer. In this case, an insurance agent such as myself would step in because the agents of this industry are both familiar with the insurance business and the business of the customer.
Logistikas Ltd handles insurance matters right
Promeus Ltd of Roy Kanerva has handled the insurance matters of Logistikas Ltd for years and risks which require insurance coverage are always paid attention to.
– Logistikas is an extremely innovative company, so special cases happen often. For example, all industries the company operates in must be mentioned in the liability insurance contract even if the service was provided once only, Roy Kanerva describes.
This is the case with the logistics services of steel that Logistikas provides. Even though steel services are not typical for a logistics company, they have still been considered in the making of the insurance policies of Logistikas Ltd.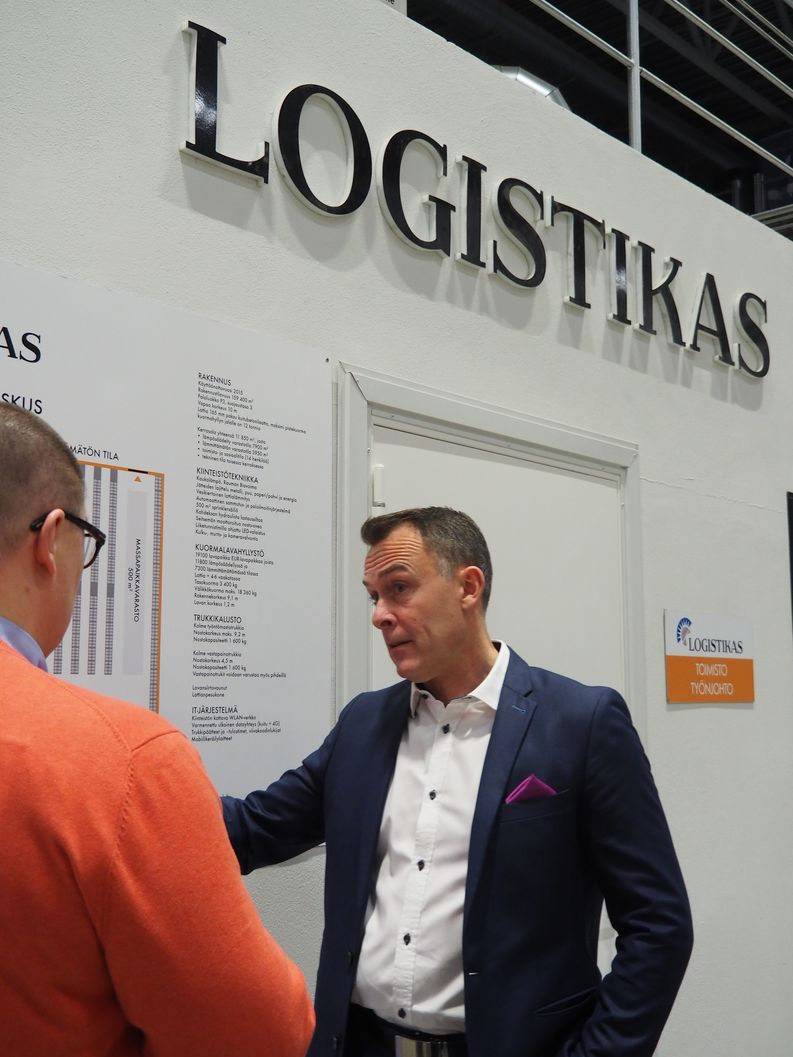 Years of experience bring an advantage to insurance negotiations
Roy Kanerva is a veteran of the insurance business, and no detail goes unnoticed by him. Experience with multiple insurance companies and internationally significant agent companies guarantees only little catches Kanerva off guard.
– My customers are buying protection against risks. In most cases, the risk does not cause an accident, but the insurance coverage must still be extensive and balanced. The products of insurance companies do not always fit the specific needs of each customer, and that is exactly when my experience and expertise are necessary to negotiate the insurance terms to best protect my customer from their risks, Kanerva outlines.
Logistikas Ltd has saved large amounts of money as the insurance coverage of the company has improved. This is a significant part of their business idea – operating through networking and using professionals to specific tasks results in savings and efficiency in action.
What is an insurance agent?
An objective professional who is independent of all insurance companies and an expert in insuring

Helps companies make informed decisions about insurance coverage considering their business only

The customer company can then focus on their core business knowing they have an extensive and balanced insurance coverage

Insurance agents are supervised by Finanssivalvonta

Roy Kanerva has insured companies for 25 years: He has worked with insurance companies as well as agent companies of various sizes.