Juha Hauta-Heikkilä starts as sales manager and Sari Pihlajaniemi as manager of two units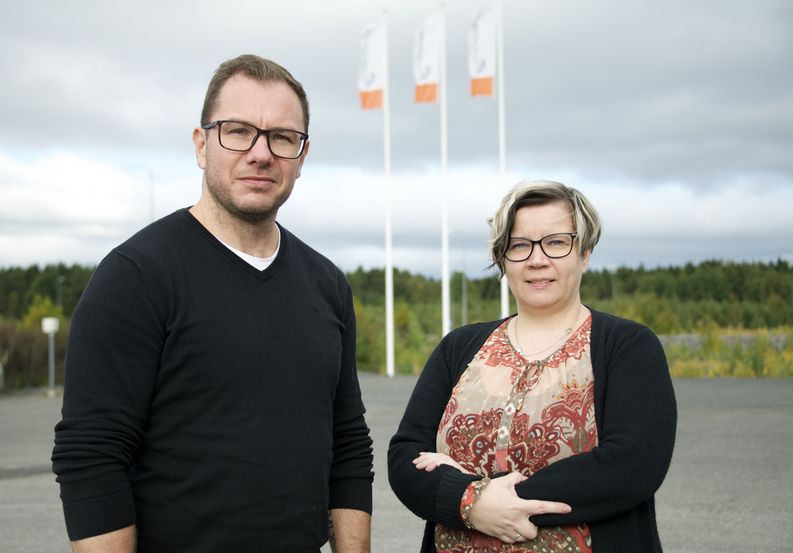 With the growth of business, Logistikas is actively developing its organization in order to serve its customers and stakeholders more smoothly. Part of the development is organizational changes that clarify and enhance the personnel's areas of responsibility. The administrative and operational job assignments that were already made in will now continue in Rauma and Pori.
Juha Hauta-Heikkilä, who has been the head of the Lakari and Pori units for a long time, will start as sales manager of Logistikas on October 1, 2022. On the same date, Sari Pihlajaniemi, who previously worked as a logistics coordinator in these units, will become the manager of the Lakari and Pori units.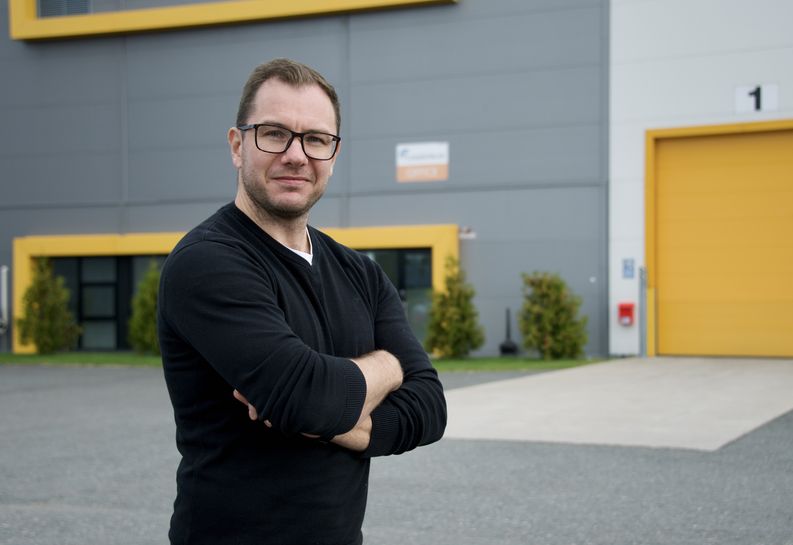 The goal is fluency and clarity
Juha Hauta-Heikkilä, who started at Logistikas in January 2007, has a long and versatile experience in various tasks. Most recently, he has been the manager of the Lakari and Pori units. At the beginning of his working career in Logistikas, Hauta-Heikkilä worked as a sales manager, so he is now returning to a familiar position after a break of more than ten years.
"This is part of a wider organizational change that has been made in our group recently. Sales work and maintenance of customer relations and their continuous development are a significant part of our operations. All the changes are aimed at our customers getting an even better comprehensive logistics services", says Hauta-Heikkilä.
CEO Toni Brigatti is responsible for managing the sales organization, which includes Markus Viitanen and Jukka Lanu in addition to Juha Hauta-Heikkilä. Juha's duties will be focused on managing existing customer relationships.
"There will be no major changes in my everyday life. Most of the customers are already familiar to me from the operational side and I have done sales-related things with them. With this change, we aim to make our and our customers' daily lives clearer and smoother."
Hauta-Heikkilä says that operational activities have developed in big steps since Ville Nieminen started as the group's operational director at the beginning of summer 2022. Juha's transition to sales duties was made easier by the fact that he knew he was transferring the Lakari and Pori units to competent hands.
"Sari takes things forward and she gets them done. I am very confident in the future of these units. With the clarification of job descriptions, Sari can fully focus on the core tasks of the head of the profit unit."
Cooperation for a successful everyday life
Sari Pihlajaniemi has more than 20 years of experience in the logistics industry. She will complete three years at Logistikas on the same day when she starts as a manager of two units. Previously, Pihlajaniemi has worked as a logistics coordinator in Lakari and Pori units.
"Through my experience, I have a versatile knowledge of different areas of the industry. These skills were a big help when I started at Logistikas, as well as now when I move to a new position. For example, I have developed views and reporting in the Pori unit, and I want to share this development work with the Lakari unit as well. It is worth implementing the operating methods that have been found to be good", Pihlajaniemi states.
From the position of head of two profit units, she expects interesting challenges. There is plenty of new things to learn, but she will be able to use her own know-how in many ways.
"I also get full support from Juha, as he is only a phone call away. The line between sales and operational activities is now clearer than before, and we will take the change to the finish line together in a controlled manner."
"The units in Lakari and Pori have professional personnel. We have long-term experts whom I know well and whose expertise I know. We create a successful everyday life with professional and motivated teams", Pihlajaniemi praises.
Take contact:
Juha Hauta-Heikkilä
sales manager
+358 40 721 8414
juha.hauta-heikkila@logistikas.fi
Sari Pihlajaniemi
head of the unit, Lakari and Pori
+358 50 081 7752
sari.pihlajaniemi@logistikas.fi