Jukka Lanu is Logistikas Group's new sales manager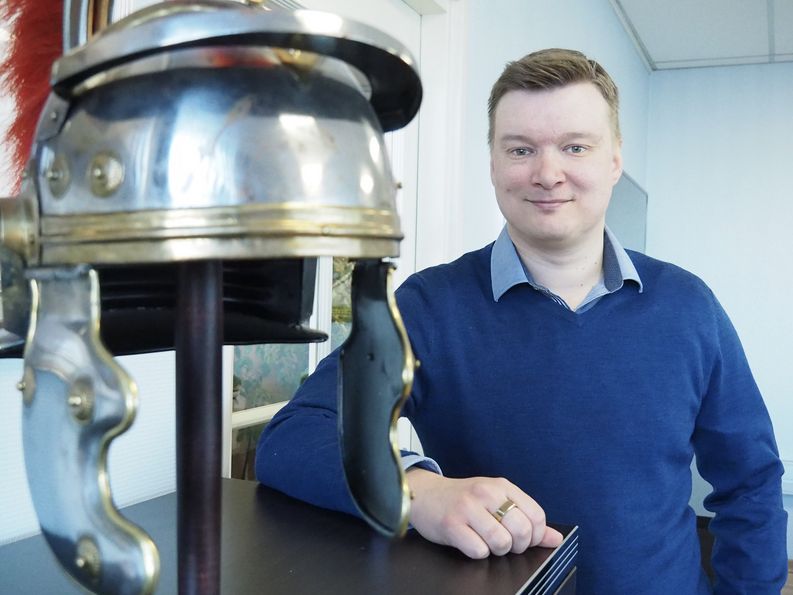 Logistikas Ltd further strengthened its sales department when Jukka Lanu from Jyväskylä started working for the Group as a sales manager on 15 March. An experienced logistics and sales professional is responsible for sales operations in Central and Northern Finland.
Logistikas gained more excellence in its organization, as Jukka Lanu has accumulated diverse experience in the logistics industry in various sales, development and teaching positions. Lanu's workplace is located in Jyväskylä at the Säynätsalo office.
– As a rule, I will work in acquiring new customers. In the sale of internal logistics outsourcing services, the most important thing is to identify the customer's needs, which will be resolved. So in a certain way, we are talking about consulting and solution-oriented sales, Lanu says.
– My own work experience guarantees good tools for this. Vision, development and personalization are a big part of the sales work in this field. Outsourcing is at its truest in making customer logistics concepts more efficient and effective.
Trust plays an important role in outsourcing operations. Logistikas has very good references and Lanu is going to expand this field.
– It is important that the customer can trust us. When we take on the agreed functions to take care of, they are also taken care of properly. One aspect is to be able to communicate changes to all stakeholders.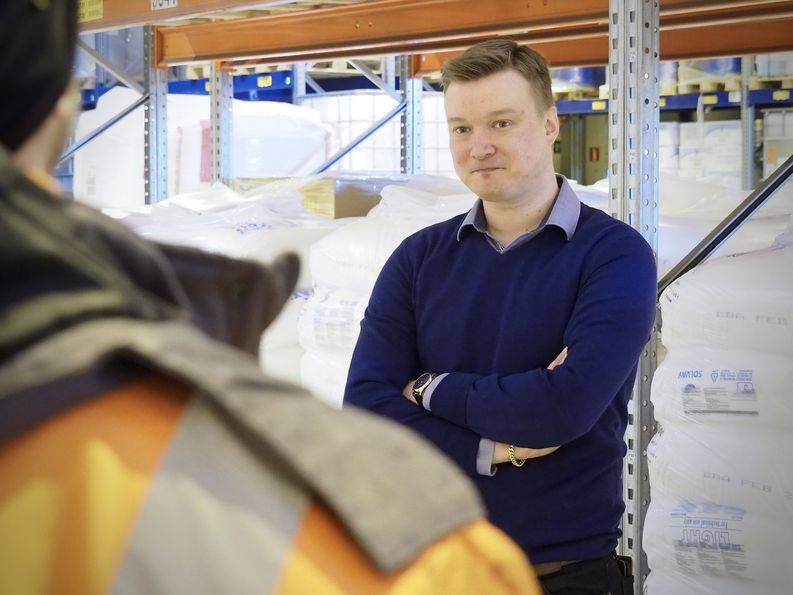 Experience in development and teaching
Lanu graduated from the English-language line as a Bachelor of Science in International Logistics in the spring of 2013. His career began at the Uusikaupunki car plant as a development engineer for a logistics company. About a year later, the job description changed to sales manager for Central and Northern Finland.
– I worked for them for about three and a half years. At times, I taught a course in internal logistics management at Jyväskylä University of Applied Sciences. I was offered a permanent teacher position at JAMK in the fall of 2017 and I decided to seize the opportunity, Lanu explains.
After about two years of regular teaching, Lanu, who had become accustomed to travel work, began to be drawn back to the road and to sales work.
– Working at JAMK was more expert work than teaching. Working with students and colleagues was fun and I enjoyed it, but most of the work was done behind a "digital stack of paper" by drilling alone. I missed teamwork and meeting new people. However, JAMK had a really good work community, which left me good friends. I also learned a lot there myself, so it was worth a try.
The teacher's job was left behind when he was offered the opportunity to become the transport manager of Silvasti Oy, the largest heavy and oversized transport company in the Nordic countries.
- I had a great time with Silvasti and I liked my work. The industry was interesting, as we did a lot of special transport, for example with wind power.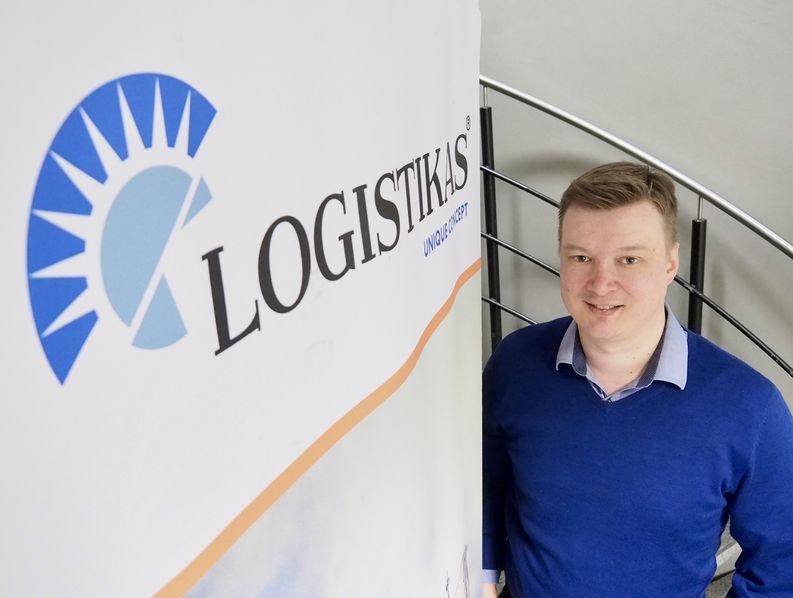 A good atmosphere is conveyed
The road to Logistikas Oy began with a friend's tip. The former colleague knew Toni Brigatti, CEO of Logistikas Oy, who had hinted last autumn about plans to look for a sales manager for Central and Northern Finland.
- Although I enjoyed my previous job, it was a good time for a new one. After leaving my previous sales job in the logistics industry, I always wondered if I would get back to those internal logistics sales jobs someday. I knew that vacancies for an internal logistics sales manager don't come up very often, so when Toni contacted me, it was easy to respond positively to his offer, Lanu says.
Discussions with Brigatti and HR Manager Olli-Pekka Reunanen also had a big impact, conveying a reliable spirit of the company and its operating methods.
– The recruitment was done carefully and it was seen from everything that there was a desire to choose the right person for this position. Here, things are said as they are thought, which makes working in everyday life clear. Although Toni only mentioned in a side sentence the excellent results of the staff satisfaction survey, it was something I remembered and had a big impact on my final decision.
After getting to know the company, the positive image of Logistikas Oy has been further strengthened.
- Quality is at a very high level in every area of ​​operations. Logistics is a so-called low-level organization, which is absolutely essential in this industry. Here the focus is on the right things and the company has the right kind of way to do things. Everything conveys an atmosphere where people are good to be in, Lanu smiles.