Logistics expert Eemeli Tolkki: Experience and training go hand in hand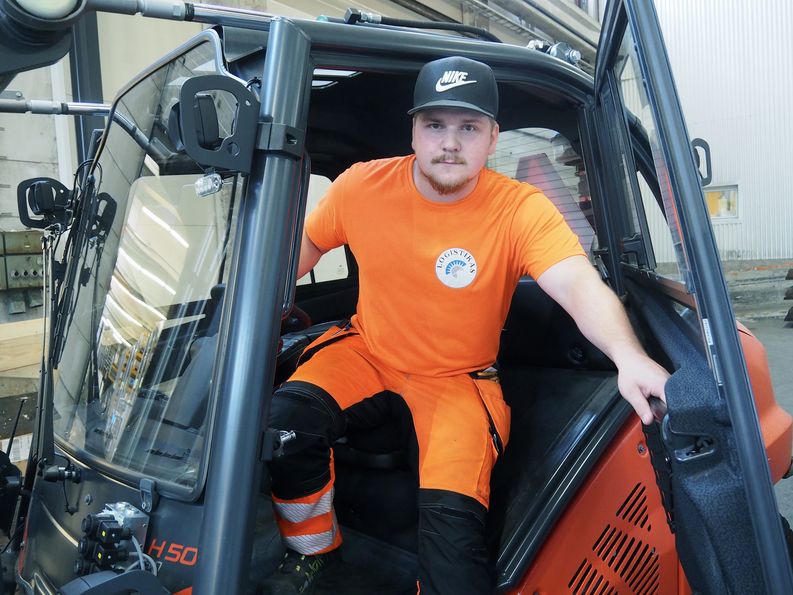 Eemeli Tolkki, who works as a warehouseman in the Rauma unit of Logistikas, started working for the group through open recruitment in November 2021. He quickly realized that he had found a job that matched his wishes and goals. Tolkki's enthusiasm has been noticed throughout the work community.
"I have a positive mindset for everything I do. This job offers versatility and variety. For example, we have several offices where it is possible to work. The prospects for the future, both for the group and for my own career, are also very good," Tolkki says.
Although he only has about a year's work history at Logistikas, his skills and motivation to learn new things have already enabled him to succeed in more responsible positions.
"I work efficiently, without compromising on quality. All items must be marked accurately so that things proceed smoothly. When things are done well from the receiving stage to the end, there will be no challenges in, for example, collection that could slow down deliveries."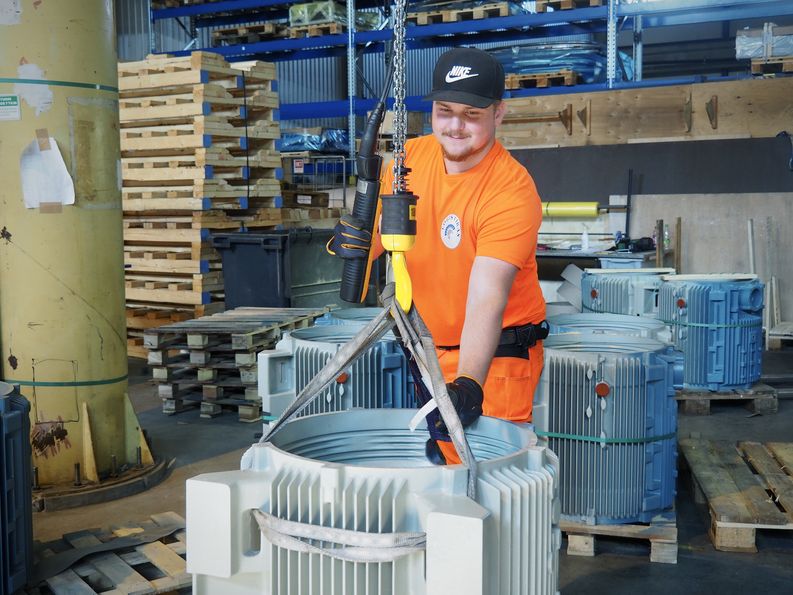 "I get the feeling of success when things go as I have planned – quickly and with high quality. Of course, the positive feedback received from a higher authority is also warming. We have a constantly evolving feedback culture here."
Tolkki mainly works at Logistikas warehouses located on Hakunintie in Rauma, and sometimes makes deliveries to the shipyard.
"I receive, unpack and store incoming goods. I also collect the items and load the trucks. Success at work requires the ability to control various machines, as well as good interaction skills. Language skills are also important, as we also have foreign drivers."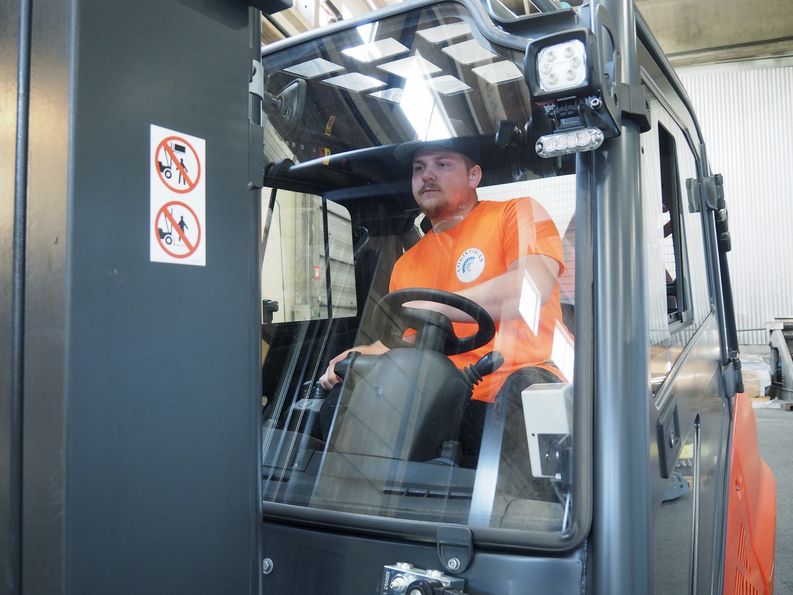 With a learning contract for a professional degree
Originally from Rauma, Tolkki is a high school student by education and he is currently completing a vocational qualification as a warehouse worker with an apprenticeship contract. Completion will come around the turn of the years 2022-23. Tolkki already had experience in warehouse tasks before.
"In 2017, I started warehouse and sales work at Tammiston Puu, after which I have worked at Oy Lai-Mu Ab's warehouse and at Euroports as a machine driver for two summers and as a temporary worker in winters. Before joining Logistikas, I worked for a couple of years more recently at Tammisto wood in a permanent employment relationship," Tolkki says.
"Previous experience is very useful. I can use different and different sized machines. In my work, I mainly use counterbalanced forklifts, and occasionally a wheel loader."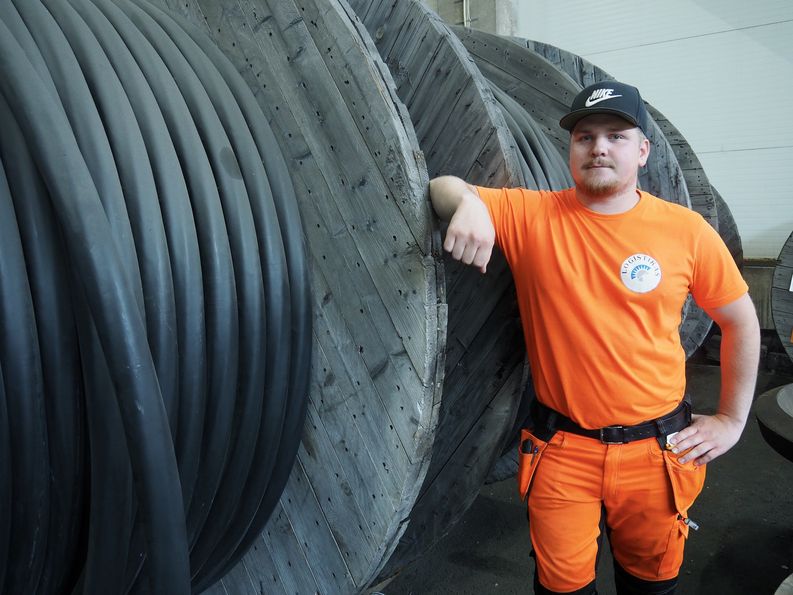 Another important factor in terms of learning is a close and mutually supportive work community.
"We have a good team where everyone gets along. We are able to throw humor in a good spirit. Here, with a low threshold, you can easily ask for tips and advices from more experienced colleagues," says Tolkki.
In his spare time, Tolkki enjoys frisbee golf in the summer and ice hockey in the winter. The doberman dog called Roki also keeps Tolkki on the move.
"In the summer, I go to throw frisbee practically every day. The tracks of Satakunta and Varsinais-Suomi have been covered very diligently. In ice hockey, I have gone through Rauma Lukko's junior path, after which I have played in lower leagues and hobby teams. Last season I played in the 4th division in Säkylä in the ranks of LäKi."