Logistics expert Ella Laitinen: The work requires continuous development of activity and self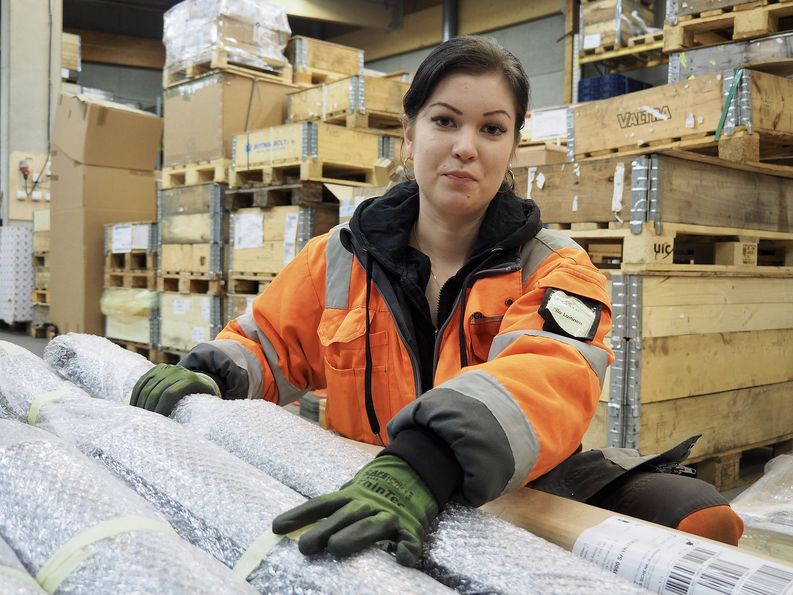 The packing plant of Logistikas Ltd's premises in Säynätsalo, Jyväskylä, is in full swing. The goods move in skilled hands. One of the professionals at work is Ella Laitinen, who has worked as a packer since April 2017.
- I heard from a friend of mine who's working here that an emergency assistant was needed at the packing plant. He told me about the work and how good the mood of doing here is. I was immediately interested in this possibility, Laitinen recalls.
Laitinen made a career change, as she is a painter by training. The versatility of current work is one thing that makes everyday life more than meaningful.
- We pack the goods that arrive for us, which continue it's journey from here to either the Suolahti premises or alternatively stay here on our shelves waiting to leave for the world. Sometimes I also help the guys of the dispatch, I drive the truck and collect stuff from the shelves.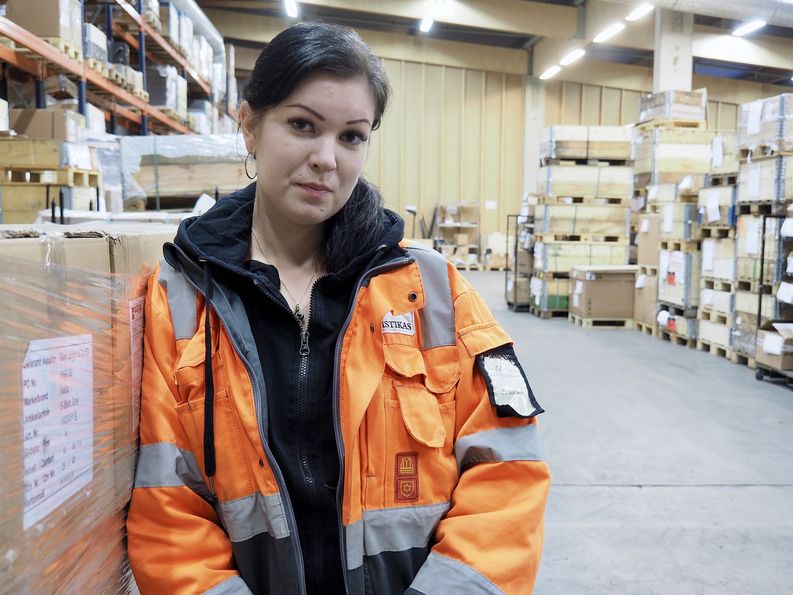 Laitinen says that the work of a packer requires, among other things, good physical condition, initiative and independence, as well as teamwork skills.
- Logistikas is a flexible, quality-oriented and professional partner. We are constantly developing our own work so that we can offer our customers the solutions that best suit their needs.
The desire for information and the constant need for new learning take the logistics expert's own expertise forward.
- I want to know as much as possible about the field, because through that I can expand my own knowledge. The logistics industry is a large entity, so there is plenty to learn every day. I can always get information and help from experienced colleagues if I need it, Laitinen smiles.