Logistics expert Esa Mäkipää: "40 years of work experience makes me confident in my abilities"
Esa Mäkipää worked for Metso until 2010 when he joined the payroll of Logistikas Ltd. At first, he was located in Pori but has been working in Rauma since 2015.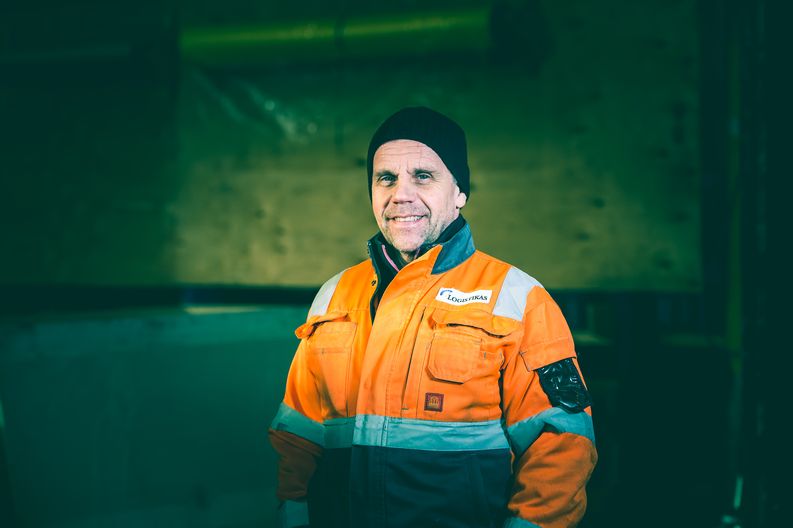 The logistics terminal of Logistikas Ltd is located in the near proximity of the port of Rauma and is where many kinds of products, machinery, and equipment are packed and sent all over the world.
Products and machines of all sizes
Mäkipää sends forward many kinds and sizes of products in addition to the average, small ones.
– We handle parts of large machines for customers from many different industries, for example. At times, we even work with things like timber and transformers of electricity.
Parts of large machines also require large packaging, and with Logistikas they are designed and constructed according to the specific needs of each customer. This creates its own obstacles at times.
– We recently had an operation which involved large mufflers. The packaging for the products was so large that it did not fit through the roll-up door per usual, and we had to slowly bring it through the door by twisting and turning it around. The overall volume of a single package was 50 m3, so it was quite a lot of work to get all six of them out of the warehouse, Mäkipää describes.
Even difficult projects become easier with time. According to Mäkipää, with enough experience, most of the packaging can be planned even before the products arrive.
– I have worked with various types of packages for over 40 years, which has created a great amount of experience. Nowadays I mostly know what to do after taking a brief look at the products that need packing. With smaller products, the work is indeed easier, but the most important thing despite the size and type of product is keeping them from breaking and being on time with deliveries, Mäkipää explains.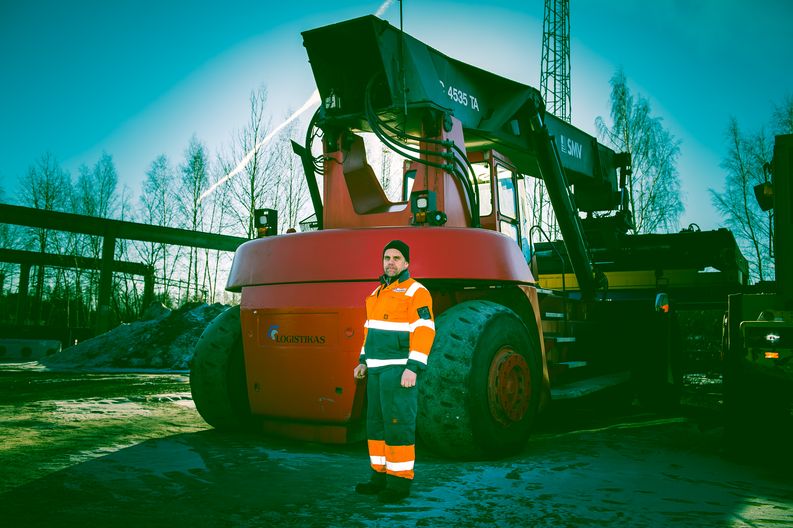 From Rauma to all around the world
Logistikas Ltd delivers products all around the world for its customers, including domestic deliveries, though most of the operations of Logistikas involve foreign companies and destinations.
– The distances for deliveries are long. Recently we sent products to Indonesia, China and Chile. A shipment to Denmark which we took care of felt short-distance after that.
– Because so many shipments are sent through the port of Rauma, being located right next to it is a huge advantage and makes many things much easier. Sometimes the customer requires quick deliveries which can be achieved with the near proximity of the port.
The best in Europe?
Within the company, Mäkipää is known as "the best packer in Europe". The man himself feels a little embarrassed to be in the limelight.
– I hear that at times, but I am not sure who came up with such a title. But I guess it is really good if someone sees it like that, Mäkipää laughs.