Logistics expert Olli-Pekka Reunanen: "Good readiness for changes."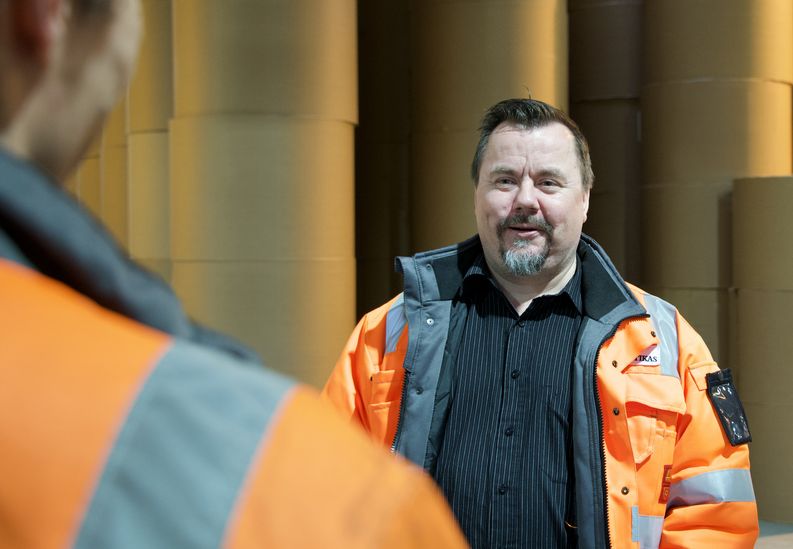 The Administrative Director of Logistikas, Olli-Pekka Reunanen, joined the company in December 2007. Over the years, he has seen times of growth as well as challenging times. When company founder Ari Salmi looked back on the past 25 years, he pointed out that Reunanen is one of the most important people in the great history of Logistikas Group.
The first fifteen years Reunanen worked as a personnel manager. The job description was, of course, broader than the job title, because everyday life included, among other things, various administrative tasks.
With the organizational changes implemented in autumn 2022, Reunanen became the Administrative Director. He is now responsible for HR, ICT and HSQE. Of these, he manages the first one himself, but Antti Lehto works in ICT and Mika Vankka is the HSQE manager.
"I can't say that I'm actually an expert in logistics, but rather an expert in what happens in the background to make things run smoothly. These organizational changes are natural steps in a growing and developing company. I now look at the whole and its parts from a wider perspective than before", says Reunanen.
"The practices found to be good in one unit have also been implemented in the operations of other units."
Organizational changes in line with the group's strategy clarified and rationalized everyday life. The strategy guides the operation and it is a big part of Reunanen's daily work as well.
-"ICT is constantly developing and we actively take measures in that area. HSQE mainly focuses on occupational safety and quality. The most important thing is that everyone leaves the workplace healthy, and the activity is of high quality in every respect."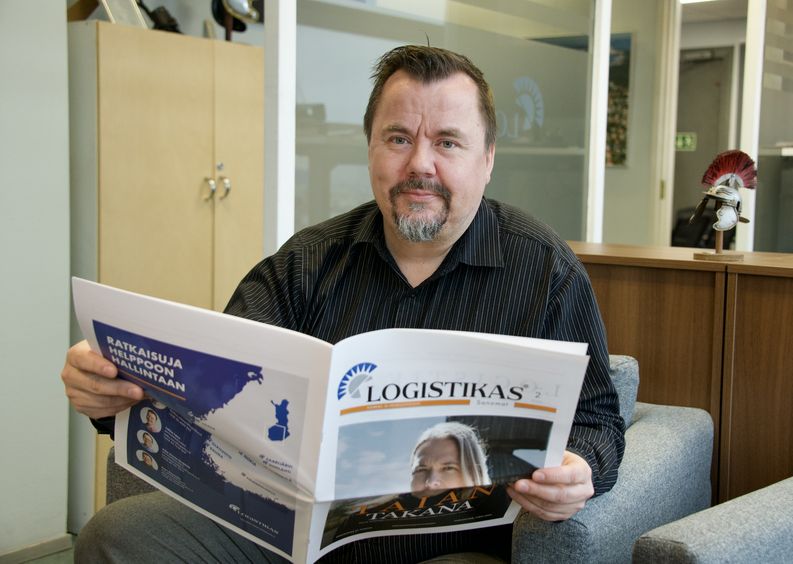 A community that values individuals
Reunanen has seen more than half of the 25-year-old Logistikas' journey. When he applied to Logistikas at the suggestion of Eino-Pekka Vuorento, the direction in which the company was to be taken was already visible at that time.
"I remember a job interview where Ari Salmi and Toni Brigatti were sitting on the opposite side of the table. During the hour, I didn't have time to tell much about myself, but at the end we shook hands to welcome this man to the house. I believe that Ari's trust in Eino-Pekka was very important here", Reunanen smiles.
Logistikas employed 50 people at the time. Now there are a total of around 270 personnel in five different companies and in ten different locations. The expansion has constantly brought new things to Reunanen's work, and at the same time it has taught him a lot.
"There are good and challenging moments in the years, from all of which I have gained important tools for my own work. I would still like to know all our employees personally, but it is clear that this is no longer possible in such a large organization."
"With the experiences brought along with the expansions, we have built up good operating methods. The practices found to be good in one unit have also been implemented in the operations of other units. Changes and growth are reflected in different ways in the daily life of the personnel."
"The well-being of the personnel is an important value and each employee is appreciated as an individual."
The customer satisfaction surveys conducted by Logistikas show the high quality of the service. This quality cannot be built without personnel who are healthy and enjoy their work. Stability, development work and trust are of great importance.
"In moments of growth, changes will inevitably occur, and in this case, both the existing personnel and those coming to us through acquisitions or outsourcing must be taken into account. Open communication has its own important role, and we are constantly developing it. The well-being of the personnel is an important value and each employee is appreciated as an individual."
"Each generation has its own strengths. If you think about things in information technology, which the new generation masters sovereignly, while the previous generations have taken over the same things with great leaps in a relatively short time. It shows that people are ready for change.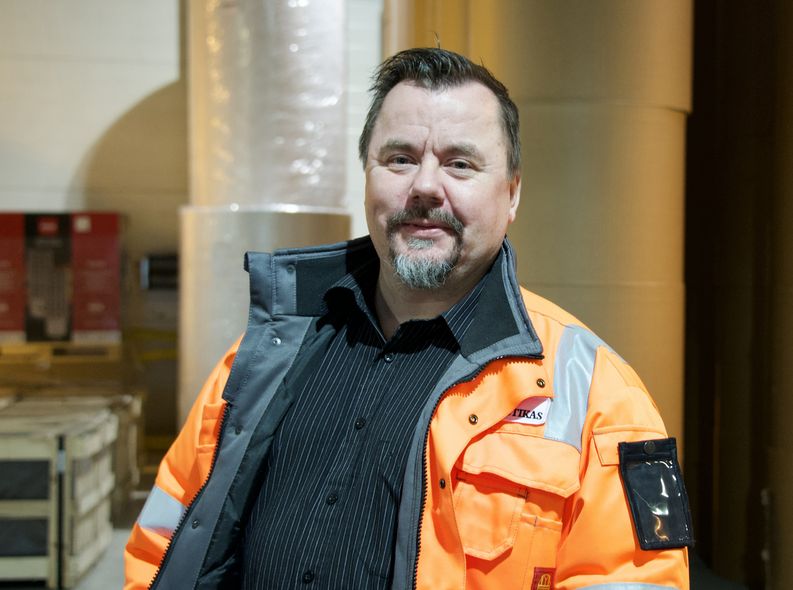 Well planned growth
For Reunanen his own work has always been meaningful, and he feels the right values at Logistics. He describes the past 15 years as an interesting journey.
"I had been with the company for less than a year when we first expanded to Pori and the number of personnel doubled. Continuous planned growth has been an interesting part of everyday life. Logistikas has committed staff and I hope everyone is proud to work for this company", says Reunanen.
"I like to work with people. I understand the corporate world and the fact that the purpose of the company is to make a profit for its owners. At the same time, I feel that it can be done humanely, just like Logistikas does."