Logistics expert Ville Nieminen: "Change is a great opportunity"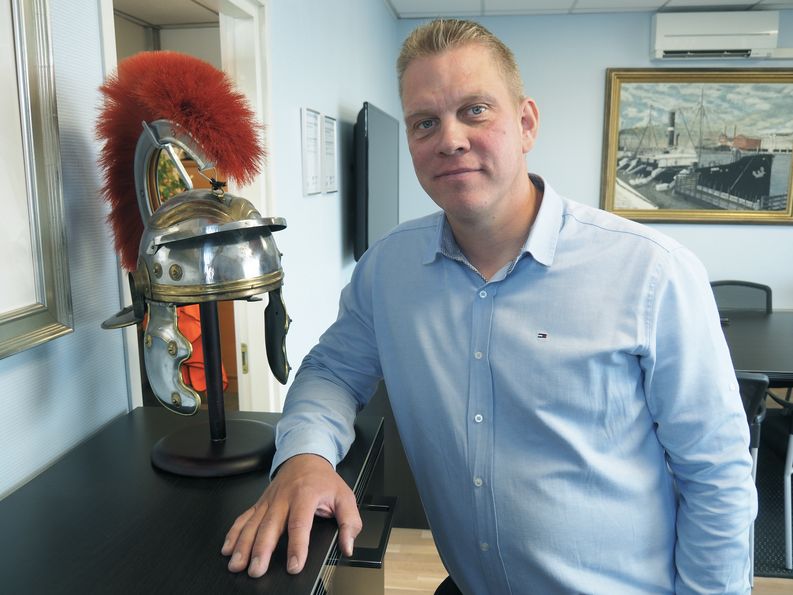 Through acquisitions, Logistikas expanded into the Vaasa region in the summer of 2021. One important factor behind the successful everyday life is Ville Nieminen, who previously worked as Piccolo's operational manager and now serves as the Head of Logistikas Vaasa unit.
"I started working here in the spring of 2008, so I have been here for 13 years now. Prior to that, I worked at Wärtsilä as a logistics development engineer since 2004, so I have 17 years of experience in the field. At Wärtsilä, I worked on the development of a spare parts warehouse for a couple of years and a new line change for another two years. I was responsible for planning the layout and material flows of the logistics center and the material management data for SAP", Nieminen explains.
When Logistikas acquired Piccolo Packing Ltd and Piccolo Solutions Ltd, Nieminen had both positive and reflective views on the acquisition.
"Of course, we all have some uncertain thoughts in situations like this, but they quickly proved futile. At a very early stage, I noticed the positive attitude of Logistikas and realized that this is a huge opportunity both for the development of operations and for my own career."
"The Vaasa market area is attractive in many ways, and I believe that Piccolo should have started competing for its existence in some point. Now we got a so-called peaceful solution and got into a good company."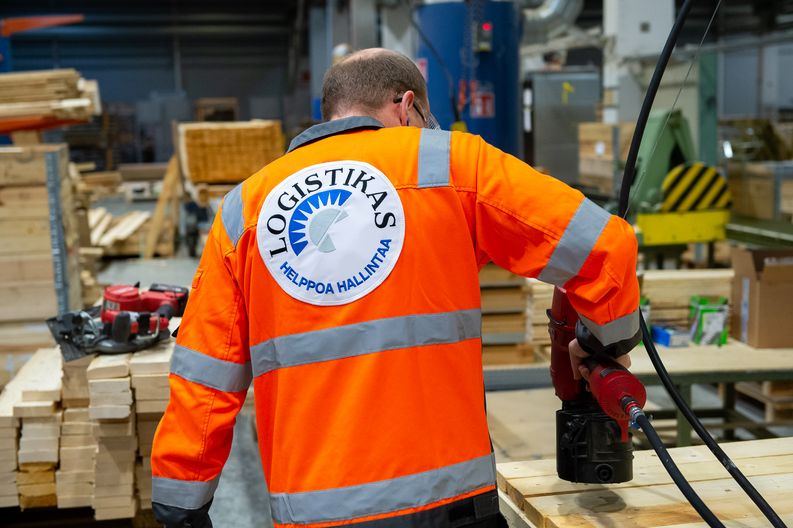 Significant added value with synergies
The acquired companies were given new names, with which Logistikas Vaasa Ltd and Logistikas Tehdaspalvelut Ltd now operate in Vaasa. The Group's service offering increased with the transaction.
"Logistics Vaasa is an internal logistics center with a multi-customer warehouse. Through our own warehouse management system, we handle several customers centrally. In addition to this, we do industrial packaging, which includes the manufacture of packaging materials, final packaging and containerization of products in sea export containers. We offer a fully customized packaging service for the products and dimensions needed by the customer", Nieminen says.
In factory services, the Logistikas service chain includes a mechanical assembly as a value-added service, where Logistikas is responsible for installing mechanical components in the final product. In the assembly, a serial assembly and a project-type assembly are made in parallel, in which case they are individual products. This creates a lot of challenge from the point of view of staff competence. After assembling the logistics, the products are finished and tested at the customer's own factory.
Vaasa is very vibrant, especially in the energy and technology industries. Efficient subcontracting chains require a wide range of logistics expertise. Nieminen reminds that Logistikas brings more breadth to a high level of service through the interplay of several locations.
"We have quickly found synergies between the various units, which enable us to provide added value to our customers. Not everything is necessarily done in Vaasa, but for example some can be done here and some even in Rauma. Good networks across Finland make operations more efficient. We have further strengthened our services through a new kind of expertise."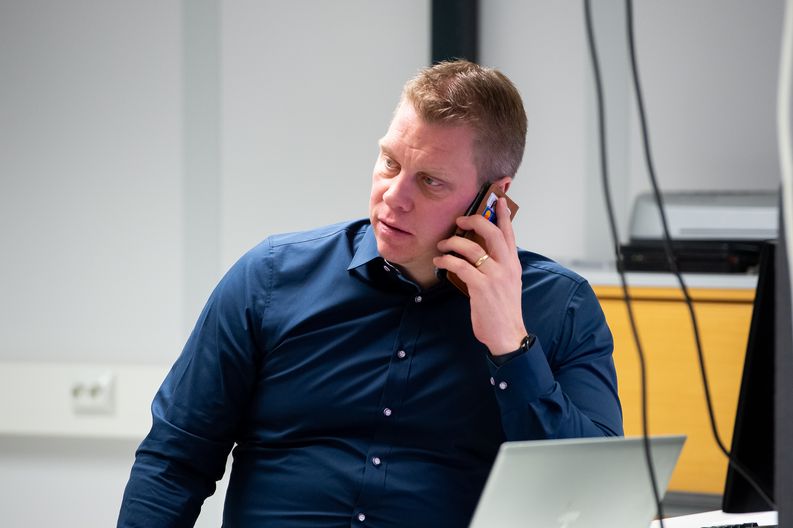 Counterbalance from green vera's chess
Nieminen says that he is fond of Logistikas' way of working, where there is no bigger bureaucracy, but everyone's opinions and ideas have weight. In Vaasa, among other things, the increase in workload creates security and permanence for all personnel.
"We have tried our best to tell the staff comprehensively what all the small things are happening in this change, and the reception has been positive. The changes were first seen in the financial administration side and in the induction of sales personnel", Nieminen says.
As Piccolo's Chief Operating Officer, he was responsible for sourcing and sales operations as well as operational matters. In the future, Nieminen intends to focus on operational performance, when, for example, a separate sales team takes care of pricing and sales work.
"What makes my own work meaningful is its breadth and variety. I have several different customer and supplier interfaces and the staff I work with. I like that I get to work with many different professionals. The days are very hectic at times and there are many surprises every day."
He gets a counterbalance to his work from the edge of the football field. Nieminen works as a coach in Laihian Luja's two junior groups. There are as many as six training days per week.
"When working with children, work matters do not come to mind, as it must be 100% present in order to be able to inspire them. Football has always been important to me, and now that I get to play it with my own kids, it's very nice. I also like to go to the gym and drive FatBike in the woods", Nieminen smiles.