Logistics expert Ville Virtanen: Quality is based on the sum of its factors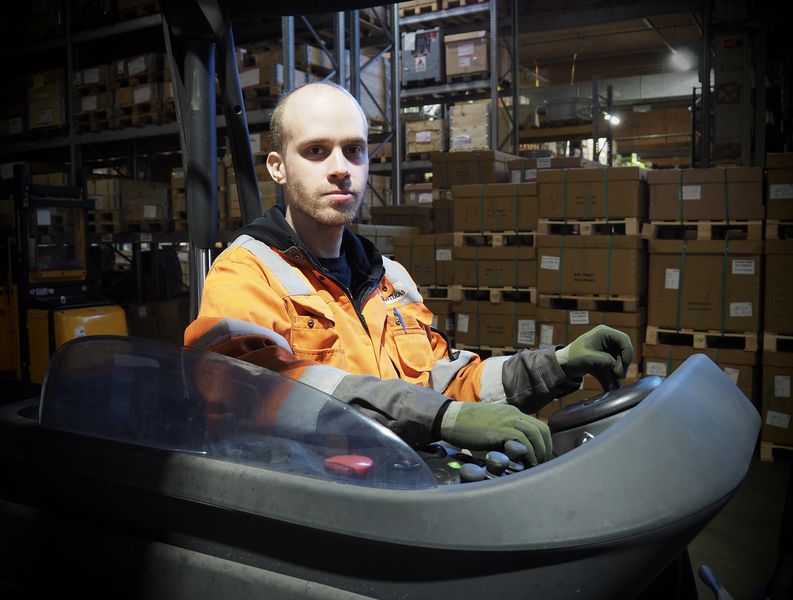 The pallets are filled in a deliberate and systematic way as Ville Virtanen prepares the delivery for transport. Through the hands of Virtanen, who works at Logistikas Oy's Jyväskylä premises, the products are directed to different parts of the world.
- I collect spare parts for tractors and pack them for transport to the customer. This is where, for example, tires and rims leave Suolahti, mostly directly for Valtra's production or, alternatively, for interim storage, Virtanen says.
- In addition to this, a lot of stuff also goes abroad. We deliver to all over Europe and America. The difference between these is that in domestic deliveries, I take weights from the goods and, in addition to the weights going abroad, I also take the dimensions.
Virtanen is well acquainted with the in-house logistics chain. He began his work in November 2017 as a packer, from which he moved to the dispatch center only a few days later.
- The work requires precision and extensive knowledge. I collect and pack products, so I need to know how different goods are packaged correctly. In addition, I make waybills that you have to be careful with.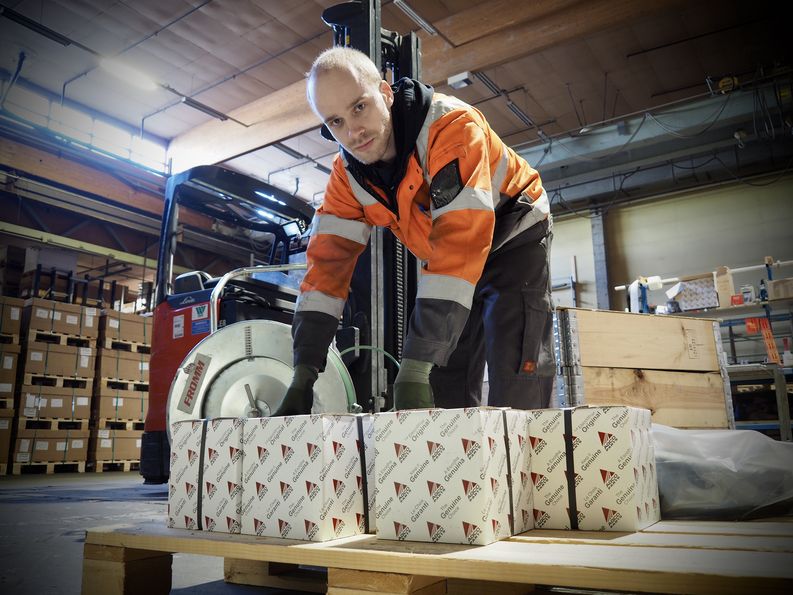 During the three years, there have been small but significant changes in Virtanen's job description. Where in the past some products were stored outdoors, all goods can now be placed inside large storage facilities.
- This change made the process more efficient, because now everything can be found in logical places and close by. It facilitates collection. Practically every day you learn something new. Everything is reflected in an even better customer experience.
Quality is always based on the sum of its factors. The performance and personal strengths of each logistics expert affect the functional whole.
- I am my own initiative and hard-working. I do my job carefully, but at the same time efficiently. There is a lot of variability in dispatch work, because, for example, different products have different packaging methods. Sometimes I also disassemble and load cars, so it brings its own nice addition when you get busy with the truck.
The Jyväskylä premises' dispatch center works in two shifts. Virtanen praises the good atmosphere and the employer who values ​​his creators.
- There is always praise for a job well done. For its part, it encourages further development all the time, Virtanen smiles.