Logistikas 25 years - Maarit Vainio-Ketola: Trust is built on genuine caring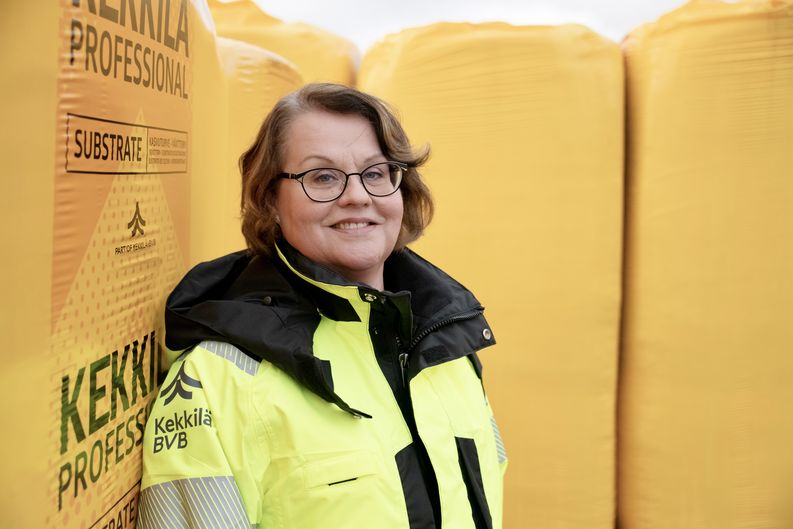 Kekkilä has been on Logistikas' journey for the past 25 years. Our cooperation started practically on the same day that Ari Salmi became an entrepreneur. He previously worked for us as a logistics manager and designed the loading dock for our Eurajoki factory, where the containers are loaded, as well as the pallet size and packing method, which allowed us to utilize the container space in its entirety.
Today, Logistikas takes care of an important part of our supply chain independently. They transport the empty containers from the port of Rauma to our factory in Eurajoki, where they usually pack 22 pallets of peat packages into each container. After that, they deliver the full containers back to the port area, from where they continue their journey to different parts of the world.
Screening, mixing and packaging are carried out in Kekkilä's Eurajoki production area. Our annual production capacity on the growing medium side is a maximum of about 400,000 cubes, of which slightly more than 70% goes abroad and just under 30% domestically. On the fertilizer side, the corresponding maximum is 2,400 tons, of which 15% goes abroad and 85% domestically.
There are some fluctuations in the annual volumes, but Logistikas is able to react nimbly to our changing needs in terms of personnel, subcontractors and equipment. During the last few years, the number of containers has increased tremendously, and at the moment we are going at around 1,500 containers annually, and the number is expected to grow.
"The deep trust is based on the fact that I know Logistikas takes care of all the little details."
One of Logistikas' strengths is operating in the immediate vicinity of the port of Rauma. Any changes are handled very quickly. Our product pallets are high and must be handled with care, so containerization requires precision and special expertise. One example of flexibility is that they come to load containers if necessary also on weekends, if the shipping schedules require it.
In our cooperation, Logistikas uses its own subcontracting network, with which we are also in direct contact. The quality and operational reliability promised by Logistikas can be seen throughout the entire chain, whether it is their own personnel or subcontracting network operators.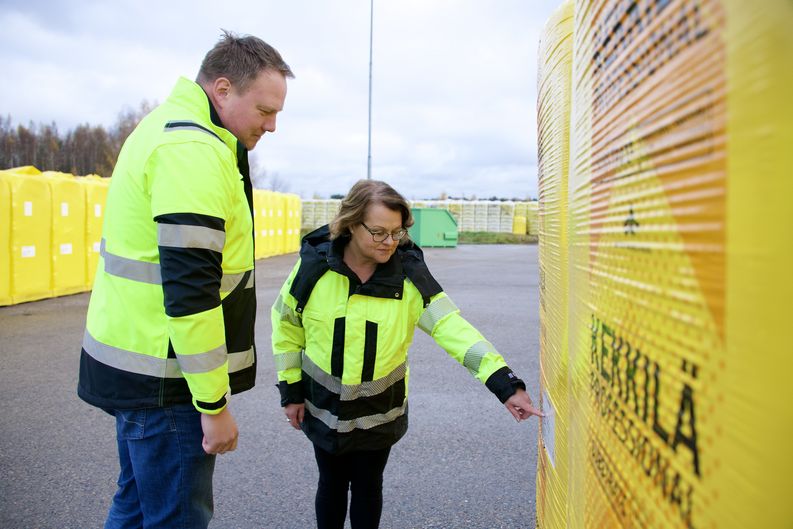 There has been a very strong trust between us since the beginning, which has only strengthened over the years. I can always count on them to react quickly to possible sudden and unexpected changes in the chain.
One such crisis situation that required a quick response was experienced in 2010, when we had a factory fire. At that time, we had to temporarily transfer part of Eurajoki's production to Estonia and part to Haukineva. At that time, Logistikas took care of all the transportation, that is, they picked up the pallets in Rauma with full trailer trucks and organized their own place where they containerized our products. This is how we still got the products to the world from Rauma.
"There are some fluctuations in the annual volumes, but Logistikas is able to react nimbly to our changing needs."
Logistikas cares about us as a customer. This, together with trust, readiness for service and high quality, has supported our cooperation for 25 years and will continue to do so in the future. With us and Logistikas, the quality requirements meet, which means that we together ensure that the packages arrive to customers in as good a condition as they leave us.
I want to wish Logistikas with all my heart success for the next decades as well.
Maarit Vainio-Ketola
Logistics coordinator, professional business
Kekkilä Eurajoki