Logistikas 25 years: Thoughts on the past, present and future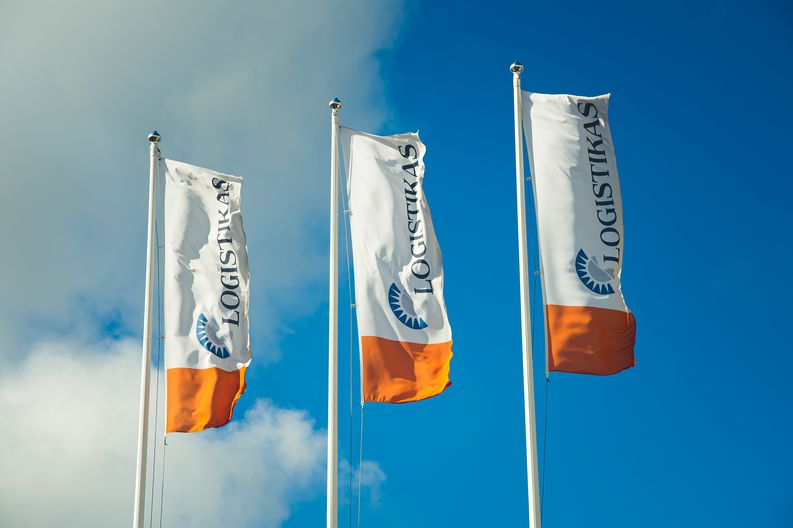 The year 2022 was a time of celebration for Logistikas, as the group celebrated its 25th anniversary. The company, which initially operated under the name Contu-Trans and for a while under the name CT-Logistics, was founded in October 1997 by Ari Salmi and Jukka Kontula.
Over the past two decades, there has been a lot of things – changes in ownership, growth and decline, as well as new years of growth and the first acquisition. In 25 years, Logistikas has grown from a company with three employees and one location to a group of four companies employing approximately 270 people in ten different locations.
In this article, we will go through the history of the company in the form of short reminiscences.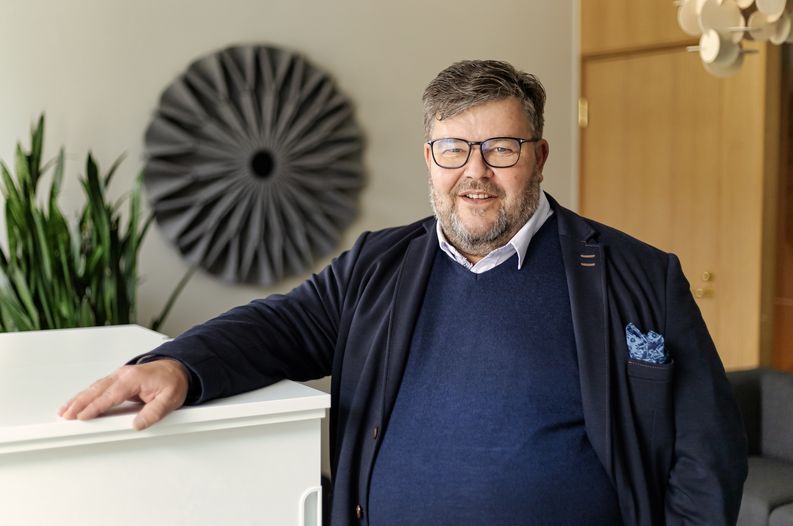 Ari Salmi: A young adult with healthy thoughts and values
The 25-year-old Logistikas is a hard rock where nothing is a bluff. The values are based on honesty and openness. These values have been built up since the very first day, when we started from practically nothing, with just the 60,000 Finnish mark loan financing I received from the bank as initial capital.
There are many rewarding experiences on the journey, as well as, of course, educational moments. From the beginning, Logistikas has had personnel committed to a common operating culture.
One absolute strength of my entrepreneurial journey is my family, which has guaranteed the peace of being an entrepreneur for other than financial reasons. Through that, I have been able to develop companies in a thoughtful and planned manner.
I have often used a snowball as a metaphor, which does not stick to its amount of snow, but when it is persistently rolled, its surface area increases so that with the following spins, a little more snow always sticks to it. It is clear that the ball does not always spin in the right direction, but it is important to know how to correct its trajectory at the right moment.
When I now look at the trail left behind Logistikas, it is not a straight line, but the direction is clearly visible. That journey can hold many rewarding experiences, as well as educational moments.
Ari Salmi
founder, partner, board member
Logistikas Ltd
Read more about Ari Salmi's thoughts on 25-year-old Logistikas here.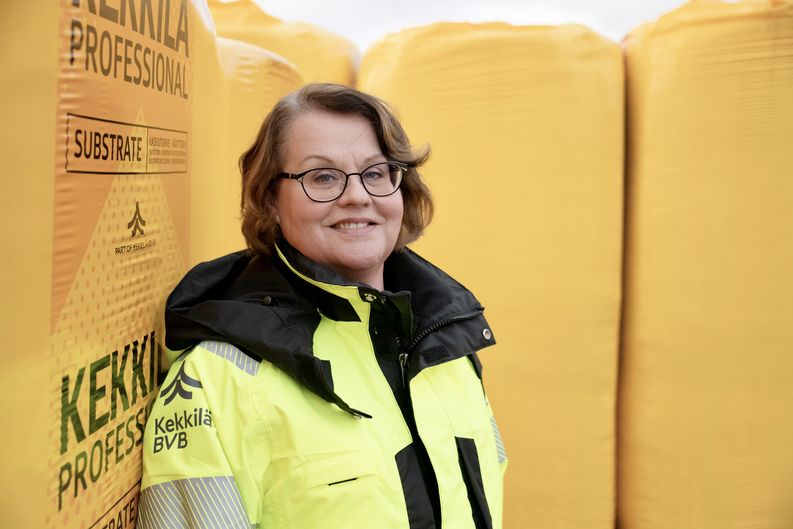 Maarit Vainio-Ketola: Trust is built on genuine caring
Kekkilä has been on Logistikas' journey for the past 25 years. Logistikas takes care of an important part of our supply chain independently. The promised quality and operational reliability are visible throughout the entire chain.
There are some fluctuations in the annual volumes, but Logistikas is able to react nimbly to changing needs. There has been a very strong trust between us since the beginning.
One crisis situation that required a quick response was experienced in 2010, when we had a factory fire. At that time, we had to temporarily transfer part of Eurajoki's production to Estonia and part to Haukineva. At that time, Logistikas handled all the transports.
The functionality of our cooperation is guaranteed by good and flexible customer service, as well as personnel motivated to serve in many different ways. Logistikas cares about us as a customer.
I want to wish Logistikas with all my heart success for the next decades as well.
Maarit Vainio-Ketola
Logistics coordinator, professional business
Kekkilä Eurajoki
Read more about Maarit Vainio-Ketola's thoughts on 25-year-old Logistikas here.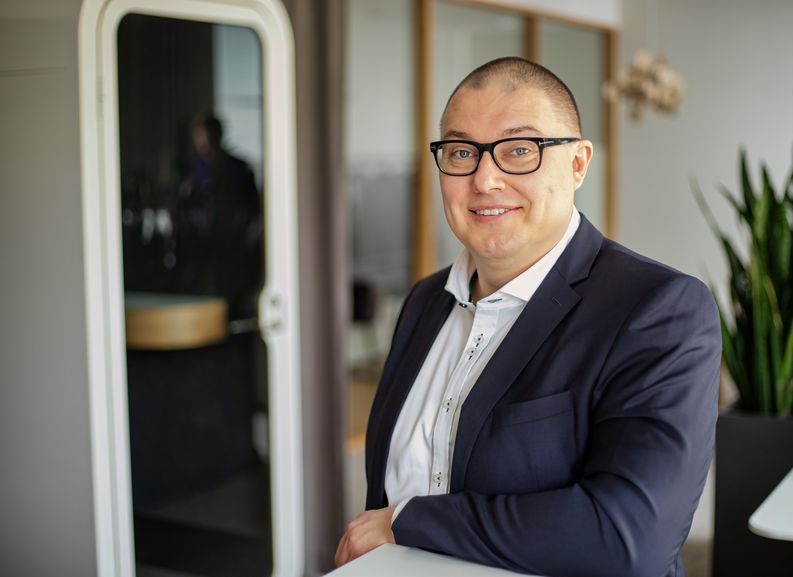 Toni Brigatti: Growth deep in the company's DNA
I started working at Logistikas in 2003 with various warehouse jobs. A couple of years later, I was able to delve deeper into sales work with Ari Salmi's guidance. I started as CEO in August 2015.
All the changes and constant learning have kept my mind fresh for the past 19 years. A diverse clientele and meeting new people are the richness of this job.
We have long-term customer relationships where, at best, partners who respect each other sit at the same table planning how to handle things. Multi-year contracts have enabled long-term cooperation. In 25 years, not a single customer has left because of our service level.
Growth has been deep in the company's DNA from the beginning. The strong foundation of 25-year-old Logistikas is built on competent, motivated and well-being personnel. We want to nurture and maintain the cycle of positivity.
Toni Brigatti
CEO, partner
Logistikas Ltd
Read more about Toni Brigatti's thoughts on 25-year-old Logistikas here.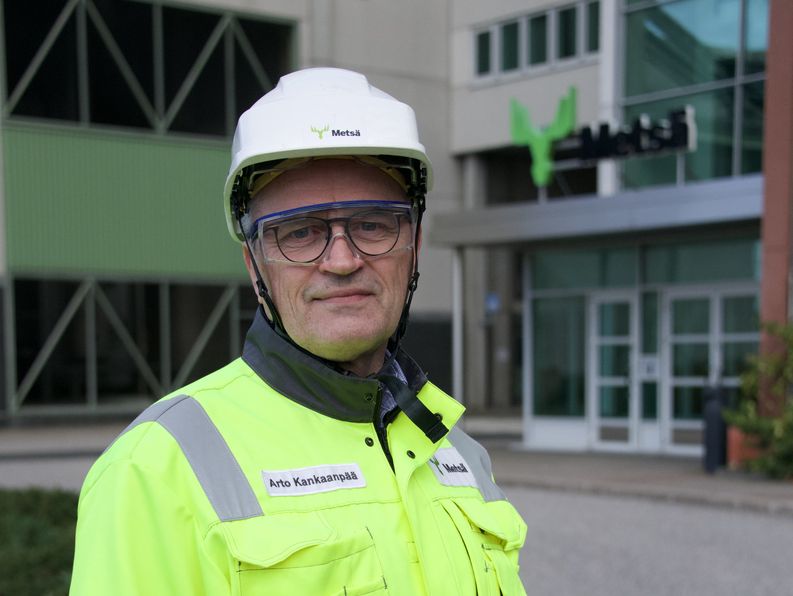 Arto Kankaanpää: Promises and agreements are kept
Logistikas acts as one important partner in the network-like operation of Metsä Fibre's Rauma pulp mill. Logistikas takes care of storing the products needed at the factory in its own premises.
Logistikas receives and shelves the products, after which the pulp mill receives information about the received goods. From Metsä Fibre's enterprise resource planning system, we can see the goods that Logistikas have, which are delivered to the factory within a two-hour response time from the order, regardless of the time of day and day of the week.
Over the course of 25 years, every delivery has taken place within that time frame, which already says a lot about the high level of emergency service we receive - promises and arrangements are kept. Production-important supplies are sometimes needed very quickly, because if the factory has to be shut down for one reason or another, every downtime hour is expensive.
Arto Kankaanpää
Investment Sourcing Manager, Rauma sawmill project
Metsä Group
Read more about Arto Kankaanpää's thoughts on 25-year-old Logistikas here.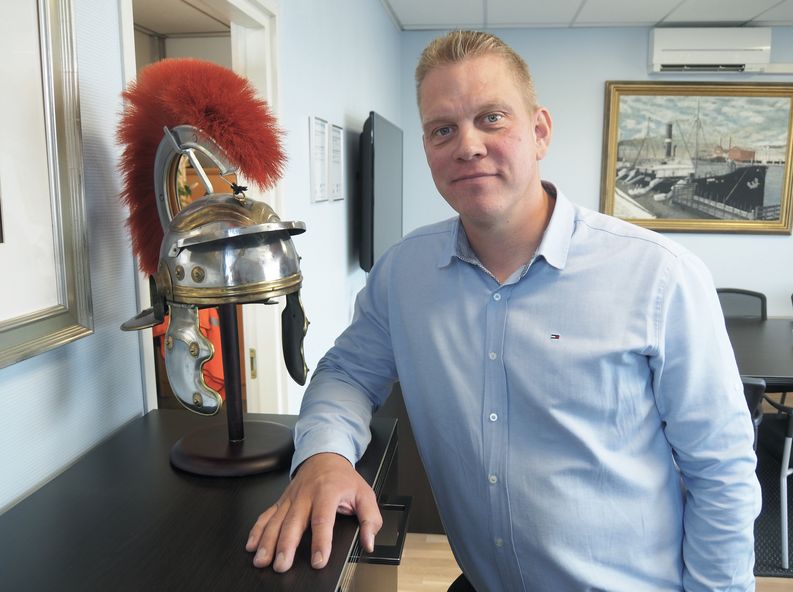 Ville Nieminen: A strong own identity
When Logistikas expanded to Vaasa in the summer of 2021, I saw the change as a great opportunity. We quickly found synergies between different units, which enable us to produce added value for our customers. We also received wider support in terms of HR, sales and financial matters, and we were able to expand our expertise in Vaasa and bring our own special expertise to the use of the other units of the group.
25-year-old Logistikas has developed its own identity and a strong customer base. A solid foothold in the port city of Rauma is a great reference, especially now that the company is going through a growth phase, where it is expanding its service network and presence in different parts of Finland.
The company's history is very rich and wonderful. Work has been done on many fronts in order to make Logistikas what it is today - the absolute top of its field. We, today's employees, create this moment and the future together every day.
Ville Nieminen
Chief Operating Officer
Logistikas Ltd
Read more about Ville Nieminen's thoughts on 25-year-old Logistikas here.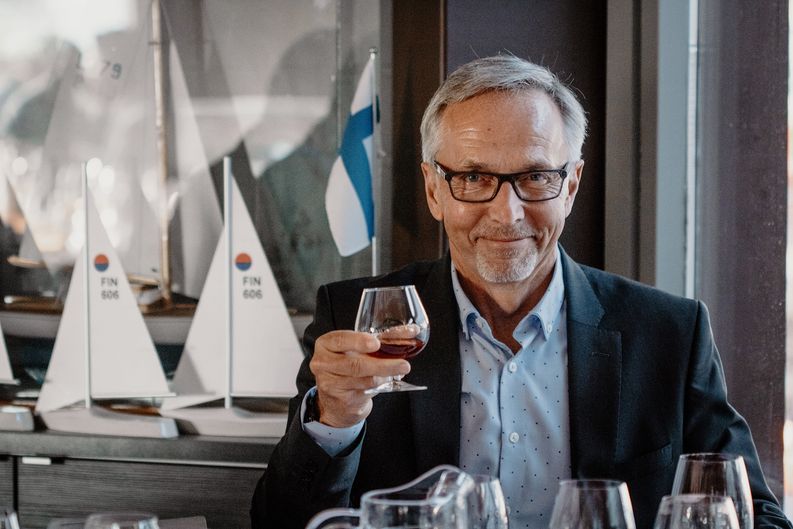 Jyrki Lehti: More guts, planning and Salmi than chance
In the corporate world, 25 years is a very respectable age. Growing up in that time is no accident, and it's not about luck. The growth of Logistikas has required work, will and perseverance, as well as strong visions, the courage to make tough decisions when necessary and the ability to change along with the demands of the surrounding world.
Personally, I have been able to follow this journey from the very beginning in various roles. In my opinion, the single most important factor for Logistikas' 25-year life has been a clear, face-to-face owner and strong ownership guidance. Ari Salmi knew from the beginning what he wanted this company to become one day and how to do it.
On my behalf, I would like to thank Logistikas and all the wonderful people with whom I have been able to move this ship forward. It has been incredibly great and educational to see different perspectives in several different roles. I am grateful that I have been trusted and that trust has also been shown.
Jyrki Lehti
Read more about Jyrki Lehti's thoughts on 25-year-old Logistikas here.