Logistikas and Pisla: Flexible response to changing needs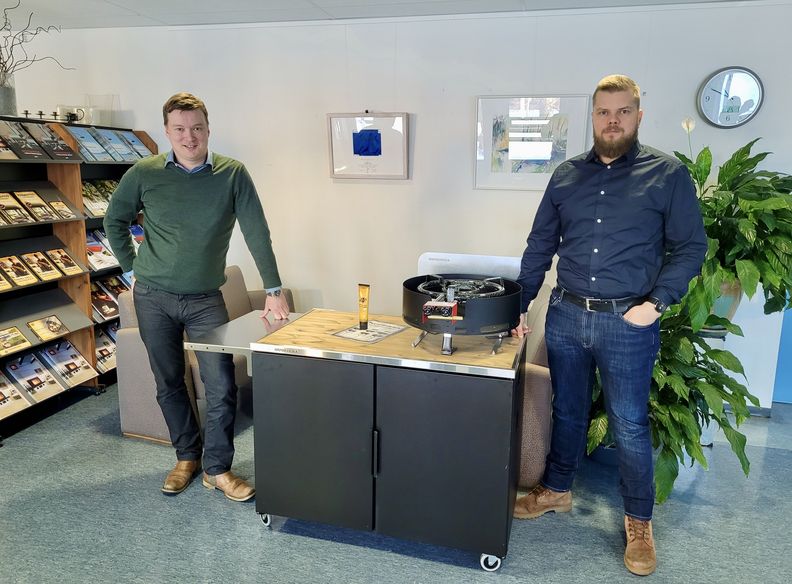 Logistikas and Pisla Group Oy started cooperating in December 2021. Pisla is an importer, distributor and manufacturer of high-quality brands, whose products focus on construction, interior design, cooking and housing. Through the cooperation, Logistikas' Jyväskylä unit will provide Pisla with seasonal warehousing services for finished products at the Säynätsalo logistics center.
"I approached Logistikas based on positive experiences. I used to work at Valtra's factory in Suolahti, where Logistikas is an active part of the supply chain. As a result, I knew their quality of service, which relies on reliability, agility and flexibility", says Anssi Lotvonen, Pisla's Logistics Manager.
Pisla will deliver its products from its Mikkeli and Viitasaari offices in full pallets to Jyväskylä, where the pallets will be stored and shipped to agreed destinations. The co-operation expanded in February 2022, when Logistikas also started to provide Pisla with the reception and dispatch of orders and the assembly of sets.
"We realized that we needed external resources for this assembly work and we knew that Logistikas was able to provide this in a high-quality and competitive manner. The service package has worked as expected. We work closely together, where effective mutual communication and transparency are key."
Pisla's products come in containers from all over the world. These containers will be unloaded in Jyväskylä. Lotvonen praises Logistikas' way of responding to rapidly changing needs.
"It is important to us that Logistikas is able to offer us storage space flexibly. We can take advantage of just the kind of space we need at any time. Capacity can always be increased or decreased depending on how the situation changes."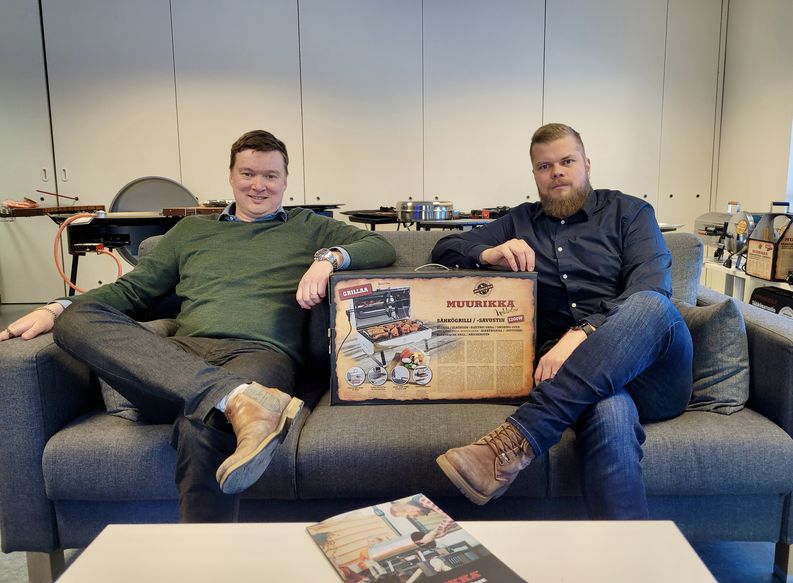 The global situation is increasing storage needs
Pisla is a nationally well-known company whose diverse range of products can be found in practically every Finnish household. Logistikas operates in Pisla's network internally and directly to customers.
"I have been able to follow for about half a year how they operate with high quality. Pisla is a fast-growing company, so it's great to be an agile logistics partner in that growth," says Jukka Lanu, Logistikas' Sales Manager.
As a result of this co-operation, Logistikas used the premises of UPM's former plywood mill on the neighboring site of the Jyväskylä's site to an even greater extent. The current global situation and its effects on various industries have greatly increased the demand for warehouse space.
"We have more industrial customers in the Jyväskylä region, so from the point of view of Logistikas, this cooperation supports in a good way the expansion of our customer base into the field of consumer products. Pisla has been on the move well for an advance to identify additional space due to the high demand for warehousing and outsourced logistics services caused by the global situation."
"Warehousing services are Logistikas' core competencies, but like all collaborations, this one further develops our own expertise, which in turn is widely reflected in all our services", Lanu says.
The long winter is finally behind and the cottage season is starting. In Pisla's wide product range, you will find supplies for summer cottages as well as hiking. Get to know Pisla and their wide product range at www.pisla.fi