Logistikas and Posiva signed a significant logistics co-operation agreement
Logistikas Ltd and Posiva Ltd have signed a co-operation agreement under which Logistikas is responsible for the overall logistics of Posiva's used nuclear fuel repository site's construction in Olkiluoto, Eurajoki. The agreement was signed in late September 2019 and co-operation will begin immediately. Construction work is expected to continue until at least the end of 2022.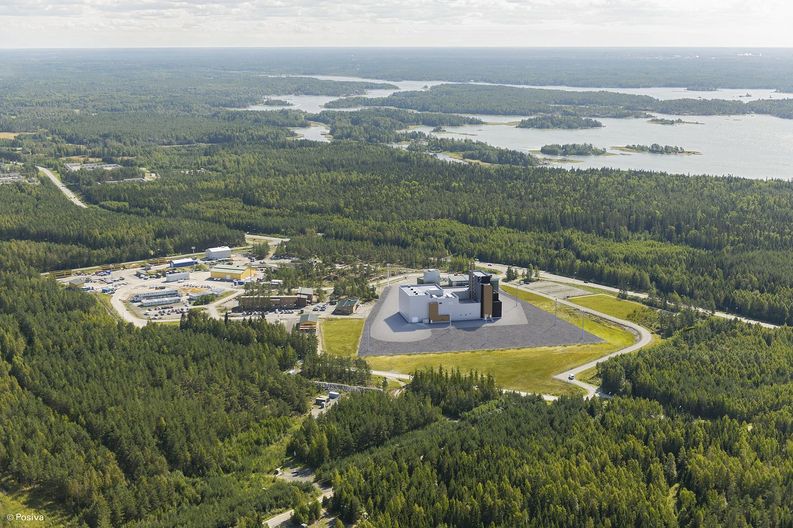 - Our service production on Olkiluoto island is expanding significantly and we are proud to be involved in the construction of a facility that is unique worldwide, says Toni Brigatti, Managing Director of Logistikas.
The cooperation agreement covers for example the planning and coordination of the logistics services, the provision of transport services, storage services and the management of material flows. Logistikas' logistics coordinator will work as a member of the site organization.
Juha Riihimäki, Posiva's Construction Manager, describes the scope and the level of the co-operation as significant.
- Both underground and above-ground construction sites are huge and there are many different companies involved. We have obligated companies working in Hartela's construction consortium that specializes in civil engineering and construction for the disposal facility, to use logistics services provided by Logistikas. This approach is considered to improve site safety when transport, freight and storage are handled by a single operator, Riihimäki describes.
The underground tunnel network and its associated construction site are unique in Finland and even worldwide. In the morning, workers go to work on the underground site and are underground throughout the shift. Underground site services such as canteen logistics are also covered by the co-operation agreement.
- The logistics co-operation between Logistikas Oy and TVO Group, which includes Posiva, has been well established in Olkiluoto for years. That's why Logistikas was the natural choice as a logistics partner for this demanding project as well, says Juha Riihimäki, Posiva's Construction Manager.
Contact for more information