Logistikas and Rauma Marine Constructions are deepening their cooperation in the Rauma shipyard area
The Logistikas Group is expanding its operations in the service offering of Rauma Marine Constructions Ltd, which operates in the Rauma shipyard area, with the transfer of the business. With the agreement, which will take effect on Friday, April 1, 2022, Logistikas will take care of RMC's internal logistics services for steel production and block production, as well as the operation of tool distribution services.
"RMC's business environment is a segment in line with our strategy in which we invest. Our common goal is to continuously improve the quality and efficiency of our cooperation, so we have been discussing the next steps for a long time. This significant change is one of them. The multi-year agreement is a very great expression of trust from RMC, it shows that they believe in us and our cooperation", says Markus Viitanen, Logistikas' sales manager.
Extensive co-operation has taken place since the establishment of RMC, since 2014. In the unique steel logistics concept, Logistikas takes care of the procurement of steel materials and steel logistics and pre-processing services. Integrated information systems ensure a seamless process.
"RMC's core business is network management. Our operations are growing rapidly and the projects in the order backlog are well into the future. As an agile partner in demanding environments, Logistikas plays an important role in our demanding needs", says Ville Laaksonen, RMC's Chief Operating Officer.
"We will be able to create traceability and transparency in the management of inland logistics services for steel and block production. We also have experience in distributing tools for similar demanding industrial environments in Olkiluoto.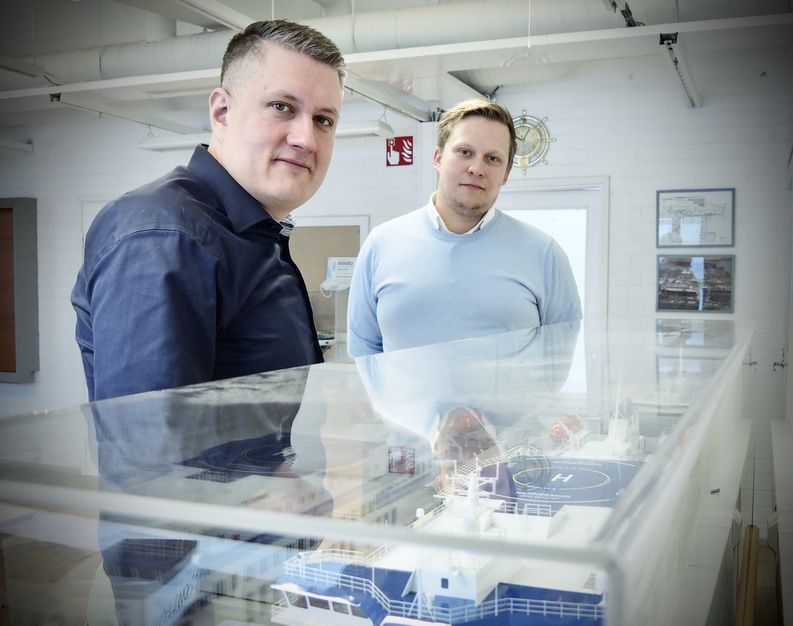 Competence, experience and dedication
The Rauma shipyard area currently employs about 30 employees in the logistics group. In connection with the transfer of business, five people will be transferred from RMC to Logistikas as former employees.
"Implementing a comprehensive logistics concept requires exactly the kind of extensive know-how, experience and dedication that can be found in our staff. Our committed professionals are a guarantee of high quality. I would also like to welcome these five new employees to the Logistikas family", Viitanen says.
In RMC's network-like way of operating, the core experts in their field take care of various functions. Logistikas serves the entire network implementing RMC's projects, a total of about 1,000 people.
"This change is part of our strategy to follow the network model and focus on our core business. The core of this change is the development of a service package that will benefit all our network partners", says Ville Laaksonen, RMC's Chief Operating Officer.
"These functions will now be transferred comprehensively to Logistikas. They will have overall responsibility for the production and development of these services. Logistikas has a long history of operating in the shipyard area, as well as strong expertise in all of these service functions."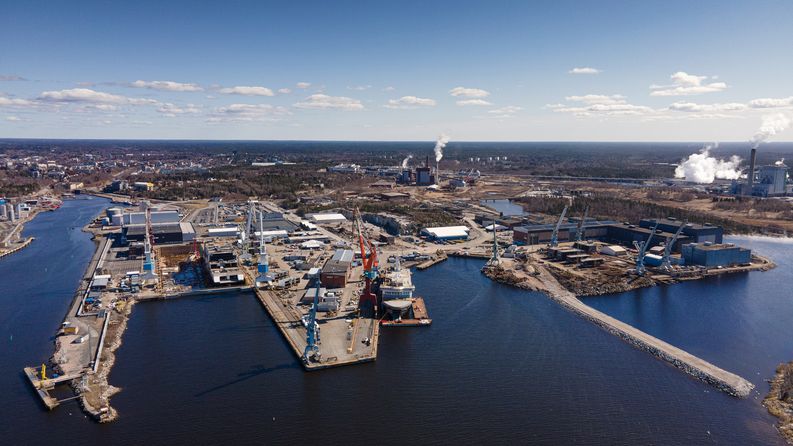 ADDITIONAL INFORMATION:
Toni Brigatti
CEO, Logistikas
+358 44 321 1469
toni.brigatti@logistikas.fi
Ville Laaksonen
COO, Rauma Marine Constructions
+358 40 826 1664
ville.laaksonen@rmcfinland.fi