Logistikas as the comprehensive logistics partner of the marine industry cluster in Rauma
We want to be a part of making possible the future growth of the marine industry in Rauma, the CEO of Logistikas Ltd, Toni Brigatti, says.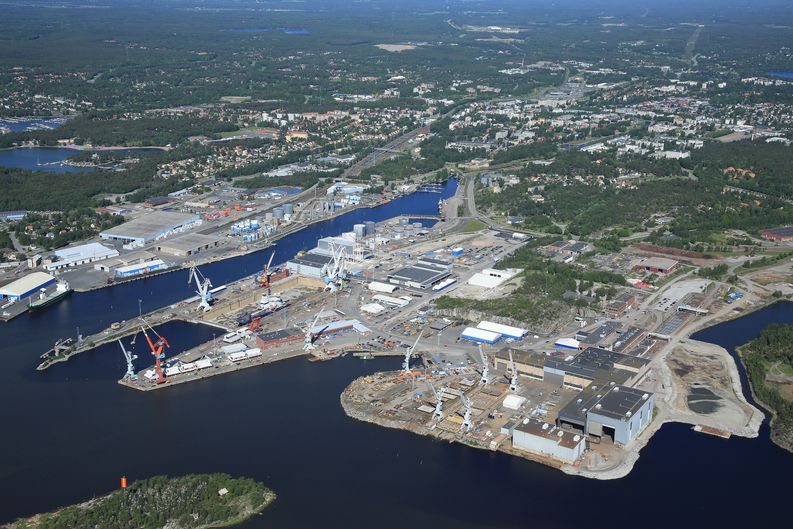 The marine industry of Rauma has been revived after multiple difficult years. The shipyard has been in increasing use, and its future seems incredibly bright.
Rauma Marine Constructions (RMC) has played a large part in the revival of the shipyard. The distinguishing feature of RMC is its networking in the areas outside of the expertise of the company. Those areas are operated by other companies as the partner of RMC, and Logistikas Ltd has been chosen to carry out logistics.
– Regular meetings and the employees of Logistikas working in the premises of RMC ensure the success of the partnership. Communication, documentation and coming up with new ideas together are the key to improvement and cost-effectiveness, the CEO of RMC, Jyrki Heinimaa, describes.
Steel logistics is a large part of the whole
The unique concept of Logistikas Ltd, steel logistics, encompasses the entire chain of steel from its procurement to storing, preliminary processing and delivering the material to the area of the shipyard. These operations often require many areas of expertise due to the demanding nature of procuring and processing of steel, and Logistikas Ltd has specifically invested in being an expert of steel logistics during the past years.
The future of RMC looks bright
The projects of RMC, such as the ferry of Mols Linjen, the Aranda ship, and the Squadron2020 for the defense forces have recently been all over the news.
– We continuously improve networking as a way of operating and it will also be used in our future projects. Of course well-chosen partner companies also have an important role in the successful executions of operations, Jyrki Heinimaa emphasizes.