Mika Vankka started as Logistikas Group's HSQE manager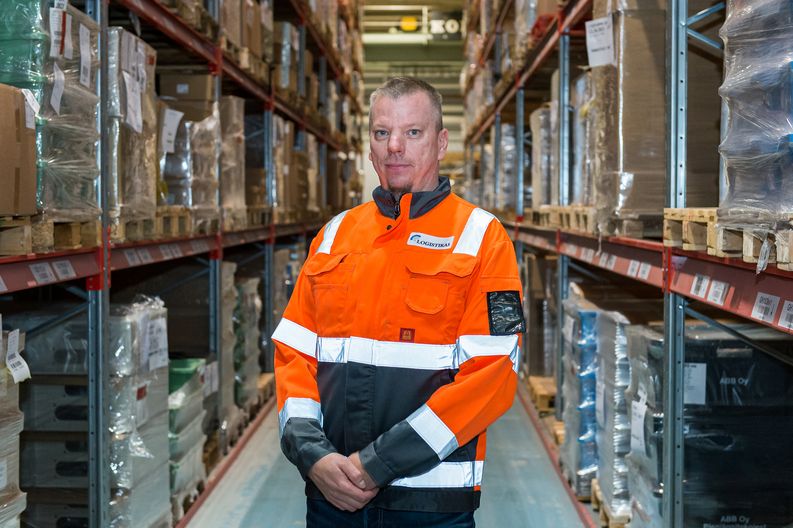 Logistikas has appointed Mika Vankka as the Group's HSQE Manager. Vankka previously worked as a quality manager at Logistikas Vaasa Ltd and Logistikas Tehdaspalvelut Ltd. In his new role, he will take care of the Group's health, safety, quality and environmental issues in accordance with the title. He officially took up the post of HSQE Manager on March 18, 2022.
"Logistikas has recently made growth in line with its strategy, and we now wanted to invest even more in matters in line with this mission statement. This is one way to take our day-to-day operations forward in one area. All developments are reflected in the level of our service and the well-being of our personnel", says Olli-Pekka Reunanen, Human Resources Manager at Logistikas.
"Mika was the right person for the job in many ways. He is familiar with the company and its operating methods, and has strong expertise in all areas of HSQE. As a person, Mika is calm and analytical, and these are just the right traits in this task."
Vankka has extensive experience in the logistics industry. He has more than a ten-year career with Piccolo, which Logistikas bought in the summer of 2021. Even before that, he worked for a long time in the field of logistics in management positions.
"I'm heading for this job with great interest. I am very pleased from the fact that I was offered such a position. This shows that I am Trusted. I have been involved in many things over the years and through that I have accumulated a wide range of knowledge and know-how that I can utilize in this job", says Vankka.
His main workplace will still be located in Vaasa, but Vankka will also be a familiar sight in other Group units.
"We have had occupational safety and environmental certificates in Vaasa for a long time, and now we are starting to expand them to other units that already have quality certificates. Through it, the units have a good understanding of these issues. I will now start working to ensure that the documents and processes related to all aspects of HSQE are the same throughout the Group and as required by the certificates.", Vankka says.
To learn more about Mika Vankka, read the Logistics Expert article here.