New unit managers for Jyväskylä and Vaasa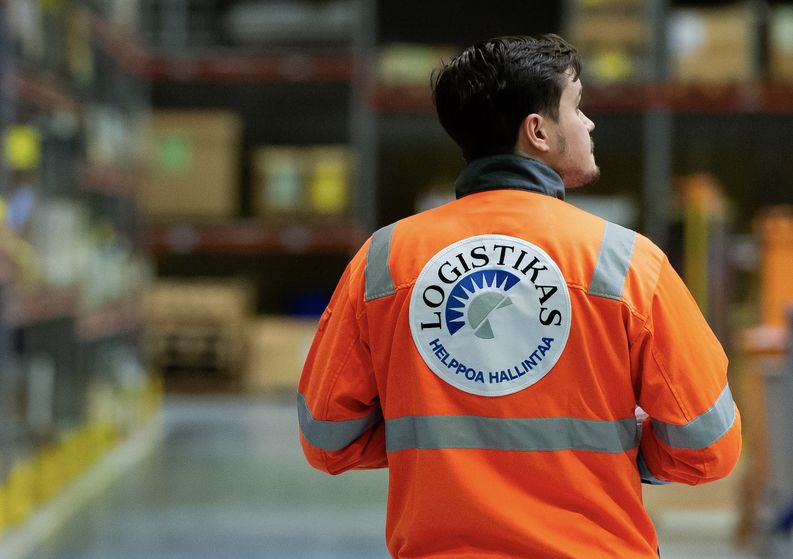 Logistikas has appointed new unit managers for its Jyväskylä unit and Vaasa Tehdaspalvelut Ltd. Jukka Kentala, who started as a new employee at Logistikas, has been in charge of the Jyväskylä unit since March 6, 2023. As of March 15, 2023, the new unit manager of Vaasan Tehdaspalvelut Ltd has been Jesper Norrgårds, who previously worked in the same unit as a foreman.
Two new foremen have also been recruited to the Jyväskylä unit. Mikko Nyman started his position on 6 March 2023 and Aino Hintsala on 13 March 2023.
Jesper Norrgårds – the next step on career path
The chief operating officer of Logistikas, Ville Nieminen, says that Norrgårds was a clear choice from within the house. Norrgårds' new position supports Logistikas' career path thinking, where the company wants to help talented people move forward in their careers.
"Jesper is very precise and gets into things in detail. He has shown that he is willing and able to bear responsibility. As a manager, he has impressed that he is so-called company's man and wants to advance in his career," says Nieminen.
"We are about to have a small generational change. Kari Läspä, who has worked in an important role for a long time, is retiring during the next year, so we are trying to transfer some knowledge from him to Jesper. Based on this, Jesper can create the unit based on his own views."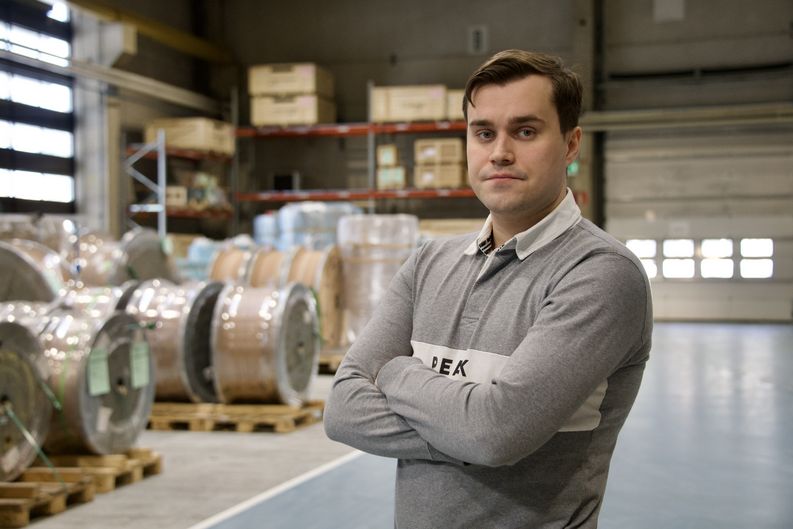 Jesper Norrgårds has worked at Logistikas Tehdaspalvelut Ltd as a foreman since autumn 2021. Prior to this, he worked in the same Strömberg Park industrial area for five years in logistics.
"I said in a job interview that my goal is to work my way up. I have given 110% of myself and this show of trust means that it has been noticed", says Norrgårds.
The new unit manager describes the personnel of Logistikas Tehdaspalvelut as an experienced, competent and hard-working group that works closely together.
"Together with the customer, we develop operations to further increase efficiency and service level. During the last 16 months, I have seen the concrete side and got to know the customer. Based on this, we have been able to develop operations and customer relations. The strengths are maintained, but the development goes along with it all the time."
Jukka Kentala – experienced management professional
Toni Kettunen, who previously worked as a unit manager in Jyväskylä, will in the future work as a unit manager in Nokia, Hämeenlinna, and Kaipola. Jukka Kentala, who started as head of the Jyväskylä unit, was found through external recruitment. Ville Nieminen says that he realized already in the interview that he had found a real management expert.
"The Jyväskylä unit has grown into a large entity, and someone has to own the place, so to speak, and be present every day. We primarily wanted a management professional in Jyväskylä who creates conditions and an environment in the big picture", says Nieminen.
"When talking with Jukka the first time, I quickly got the feeling that we had found the right person. His thoughts collided with what we want and need. Jukka has a lot to offer both as a unit manager and as a management sparring partner."
Kentala has about 34 years of experience in the Finnish Defense Forces. Lieutenant Colonel Kentala is an experienced management professional, as he has worked, among other things, as a trainer and teacher, company commander, commander of mass units and commander of a mass department, as well as a manager of various functions.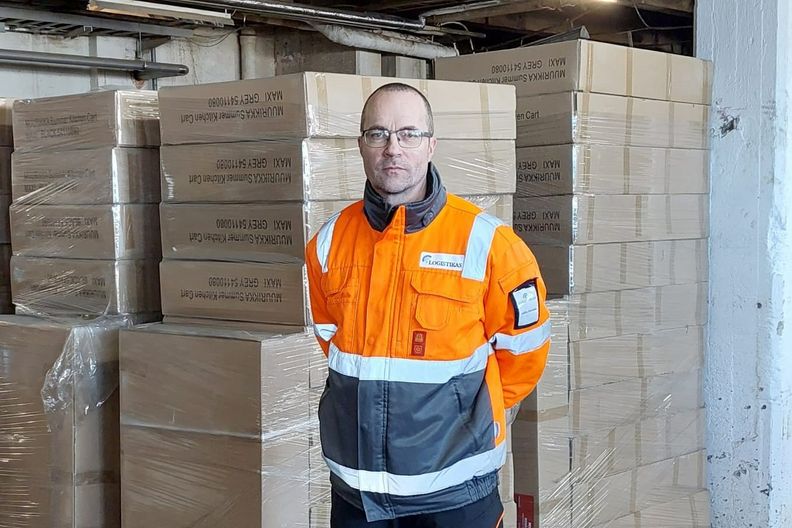 At the beginning of 2018, Kentala moved to Kehittämisyhtiö KeuLink Ltd's CEO, where he worked for five years. He started looking for new challenges at the beginning of 2023 on his own initiative, when he received a recruitment notice from Logistikas.
"I needed to find a job that was meaningful to me, because I want to do a job where I have important role. The job description was like it was made for me. It sought a so-called general manager from outside the logistics industry. I wanted to answer this challenge", says Kentala.
"I also wanted to get fully into the service of corporate life. During the very good interview, the attraction for this particular position grew big. I got the feeling that I can respond to what Logistikas wants and needs."
It's natural for Kentala to share experiential management knowledge, but he doesn't want to start teaching anyone - rather, he wants to make people think.
"As I have said to the staff, it is absolutely certain that the quality of the unit will not depend on them, but on us who manage it. I appreciate it when a person is at work and thinks about his work, thinks about the whole and how it can be handled. We need to know how to listen to them even more so that we can take their views into account in the development work."