Developing Logistikas Ltd prioritizes customer needs and employee experience
Logistikas Ltd's operational development tools include customer and employee satisfaction surveys conducted by Camp Consulting Oy. Business developer Teppo Viitanen praises the company's way of investing in the development of its operations based on customer needs and employee experiences.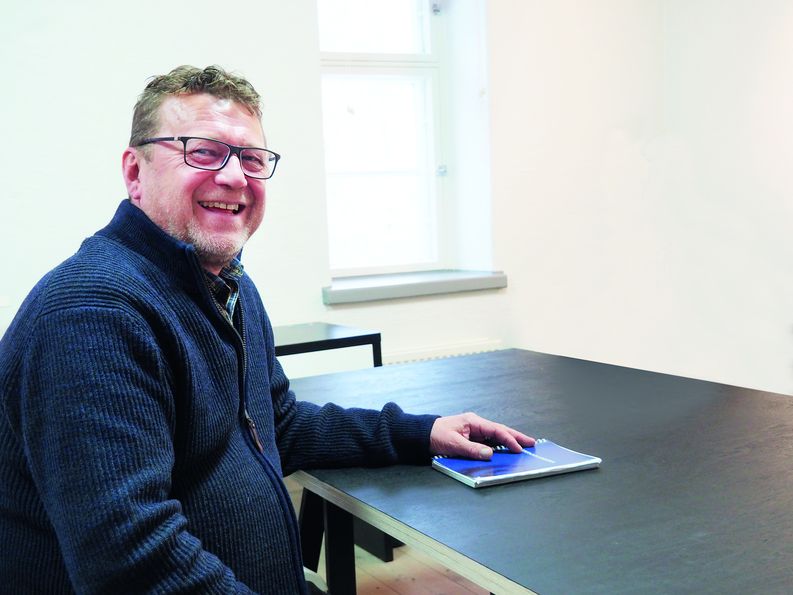 The 2020 customer satisfaction survey highlights two upside figures in particular. The mean recommendation probability (on a scale of 0 to 10) is now up to 9.1 from 8.6. The NPS figure is also very high at 70, up from 53 in 2018.
- We have succeeded well in many areas, and the results are conveyed in accordance with our values. At the same time, of course, there is always room for improvement, and we will continue with the development work, says CEO Toni Brigatti.
By operating in accordance with the values, Brigatti refers to the results of the survey, which values ​​the reliability, ease, service and attitude of Logistikas Ltd and its personnel.
- This warms the heart especially, because the entire staff of Logistikas Ltd is here for our customers. When our customers succeed, so do we. This message has clearly gone through and is conveyed nicely to our customers.
Teppo Viitanen emphasizes that Logistikas' NPS number 70 is unusually good.
- Studies like this are important in any company that wants to stay active. This is how someone who moves forward and takes new steps of development works. Logistikas conducts a survey every two years and such an interval serves the purpose very well, Viitanen says.
- The survey was conducted on a 0-10 scale, which is, after all, a rather ruthless way, because in this way, on average, it becomes easier to get bad numbers. Logistikas has done a lot of things right so that their activities rose to such a great grades.
The survey is an effective way to improve service and better understand how customers experience collaboration.
- The last few years have been a time of strong growth for us. It is important to keep customers informed about where we are and how situations are evolving. Here we have some room for improvement and we took action even before the survey. The results of the survey only confirmed our thoughts, Brigatti says
- On the basis of the survey, we can map the customer's level of will and needs, according to which Logistikas can offer and develop additional services in accordance with the customer's wishes, Viitanen adds.
Towards an even better workplace
The aim of the personnel and supervisor work survey was to find out the sense of appreciation and job satisfaction of personnel, as well as supervisor work and management. 119 people responded to the survey, which is 87% of the total personnel of the Logistikas companies.
- The high number of responses shows that our staff is committed. At the same time, it signals a strong desire to develop our operations in a better direction all the time. With the help of surveys, we get valuable information about clear areas of development, by focusing on which we can improve job satisfaction and get more tools for supervisory work as well, Brigatti praises.
Viitanen mentions that he noticed the takeover of new things in the personnel and supervisor work survey. Logistics management has been able to respond in a great way to various challenges.
- The management has been very awake when new areas have entered the business. People have been positively involved and the feedback on management is clearly in the upper third of the overall average, Viitanen says.
- The staff is satisfied and confidence in both Logistikas' success and its success in the competition has grown even more. They are committed to challenging work and are ready to take responsibility. Good leadership is reflected in a staff that feels valued. Logistikas has been very successful in these matters.
The company's competitive position received a rating of 8.1 on a scale of 4-10, and the outlook is perceived to be worth 8.4. The feeling of appreciation (7.8) and self-esteem as an employee (8.5) were in the same category as in 2018. Brigatti feels that the greatest successes are the commitment of the staff (8.7) and the feeling of going to work (8.0).
- During the period of rapid growth and large workload, our staff has been strong. In relation to this, I find it positive that our employees still feel a strong commitment to what they do and find it generally nice to go to work, Brigatti says.
Contact for more information: