A good leader is perceptive and gives space at the right moment
In the role of a hockey coach, many things have changed over the decades. However, the most important thing is still the people we work with, who are led and who are taught to get the most out of themselves. Rauman Lukko's head coach Pekka Virta emphasizes perceptiveness and giving space, but also faith and courage in what is done.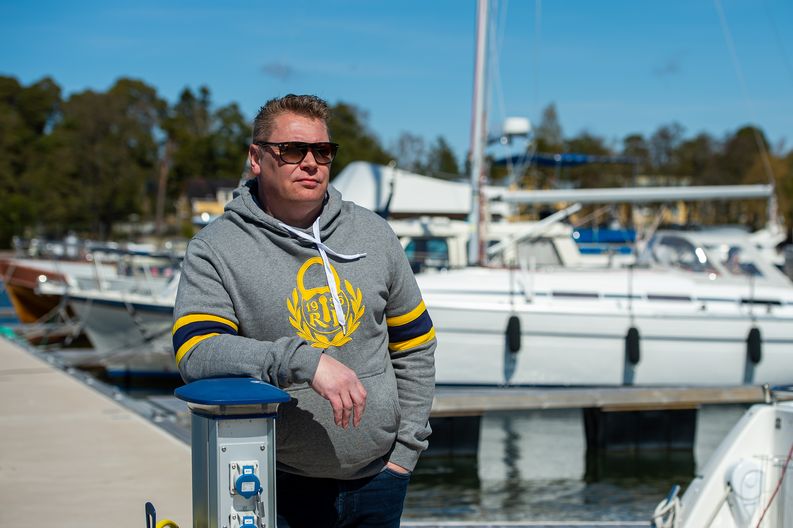 Pekka Virta's gaze revolves around the small boat harbor of Syväraumanlahti, which bathes in the spring sunshine. The past hockey season ended exceptionally just one round of matches before the regular season final due to the restrictions caused by the coronavirus. At the same time, the playoffs were not played.
- The empty arena in our game in Kuopio already gave us an impression of what might be coming. On the day of the game, we were informed that the audience would not be allowed into the arena and I started preparing our players for the fact that the regular season might set the final ranking that would be remembered for many years, Virta says.
According to Virta, playing for empty stands no longer felt good. The atmosphere was gone. Lukko, who played through a strong season, had a good chance to go far into the spring.
- The situation as a whole was so strange that I could not feel sorry about it at that point. In hindsight, I understand that it is not everyday one gets to be part of a team that really has a chance to win the Finnish championship.
The gaze is already turned towards the future. Nobody knows for sure when the next hockey season begins but the hopes are to get the matches started in September. Next season's Lukko team has been built according to plan.
- Even in this globally challenging situation and despite the fact that we understandably had to compromise on the player budget, we were able to build a good and competitive team. We already had a good frame ready and we got the extra pieces we needed.
Shared opportunity, faith and aspiration
Virta, who has been coaching Rauman Lukko since 2017-18, is about to start the last season of the four-year era. Since the beginning, the project has progressed on schedule.
- I have had great people involved in this project and we've made conscious player choices. Our players have grown along the way, and the people committed to the project have become a solid base for the team, Virta explains.
Rauma lives and breathes hockey. It is said that the mood of the locals is determined by the outcome of the last match. Success is craved for and expectations are always high.
- We have a strong desire to do it in our own way. When a new player arrives, he adapts to the way Lukko works, and not the other way around. This way we have something in common that we believe in and that we work for every day, together.
Virta reminds us that we must give things their own time and space to grow.
- If you watch a carrot grow every day, it won't grow. Instead, there must be opportunity, faith, and effort combined with doing the right things that will make this carrot grow to its ultimate size.
- I lean on the experience that I have, based on my life and on the time spent with this sport. My own values have gradually developed by observing, by educating myself and by doing this job. Those are the values based on which I wish to do and develop things further.
- Making a change is always the toughest task. Selling something you can't show working in practice right away is hard. You need to be able to make changes along the way if necessary, but at the same time you have to be patient. Year after year, there are fewer things that need to be fixed.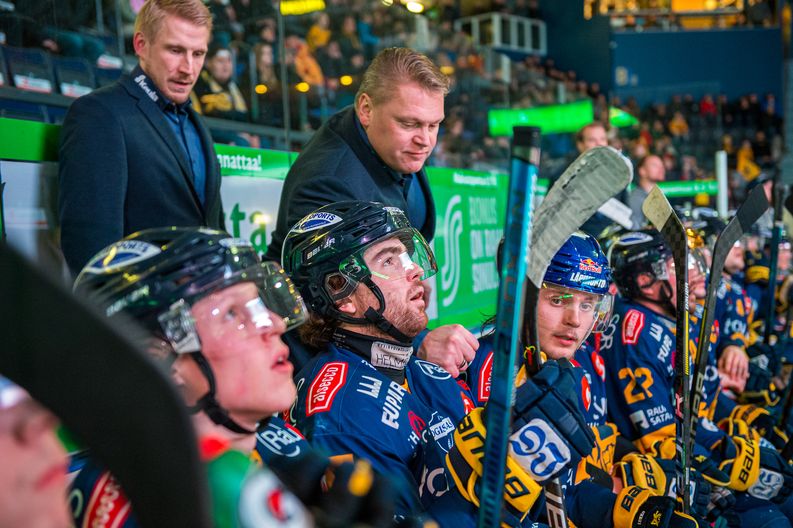 Balance is the core of everything
A hockey team works together much more densely than the so-called normal work community. The consuming pace of matches and practice, as well as long game trips, are combined with a competitive lifestyle that requires fitness both physically and mentally.
- Everyday life is easy, but not always very easy to implement. However, when everyday life is made to work, it also produces results. It's about constantly grasping things and taking care of what has been agreed upon, Virta says.
Things are done for the common good, but also for the benefit of individuals.
- We need to stick to balanced exercise, sleep, nutrition, humor and many other things. Whether it's a team, a classroom or a workplace, distractions take the most energy away from those who needed support, praise, and encouragement. These need to be noticed and responded to.
The team welds together by spending time with each other. During the past season, Virta organized a joint meal every six matches, where the results were not discussed.
- We brought in humor. Players were allowed to throw themselves into different tasks in front of each other and in a certain way embarrass themselves in a positive light. Through that kind of activities comes courage and the group becomes tighter.
Coaching must also be able to back off in the right place, allowing players to take responsibility for themselves and each other.
- The team must be able to lead itself in certain situations. They need to respect the work of their own and of each other so that they don't let things get ruined in the face of challenges.
In these situations, the importance of more experienced players often emerges. Everyone leads in their own way - some are more vocal, while others lead by example.
- Younger players do not intentionally do things wrong, but their understanding and experience is not yet at the level where all actions would come automatically. The sooner they learn these things, the longer careers they will have the opportunity to make.
In recent years, Rauma Lukko has had a group of six or seven captains. Virta has put these players together so that there is always a new player, a foreign player, a young player and the members of the official captainship. In this way, the experiences and ideas of each different group of players are presented in a balanced way.
- Different types of strong leaders dare to be present in their own way. Many players lead without even noticing it. They do things in everyday life that take the whole team forward and at the same time set an example for others, Virta points out.
- At the same time, it is important to make sure that management does not go beyond your own job. No one can function well in a leading position if they perform their own role poorly. In those situations, the responsibility is alleviated so that the player can focus more on his own actions.
Daring to lead and the ability to see the big picture
The hockey team is not just made up of players and coaches, but the work community includes team leaders, guardians, masseurs and bus drivers alike. Everyone's actions play a big role, regardless of their role.
- If there is even one actor in this equation who is constantly in a bad mood and brings it up all the time, it is reflected in doing things together. It is important that people understand and know how to react to the mental state of the team, Virta says.
The head coach is the leader who, on many factors, ultimately bears the big responsibility alone. In the world of sports, it is natural for coaches to change at regular intervals and make room for their followers - some after success and others after failure.
- The most important quality of a leader is to dare to lead. You have to be able to give opportunities, take care of the big picture and the things that make up the entity. At the same time, it is necessary to understand how these entities work.
Planned projects are multi-year stories. This emphasizes long-term commitment and patience.
- You have to believe in the things you have learned to do. Even in a successful company, not everything is constantly being changed, so why should we do that. Our predecessors knew how to do many things right. Not everything is rocket science, and not everything needs to be changed.
In his own work, Virta is fully aware of the environment and constantly percepts the signals within the team. Still, this does not mean stalking the actions of others.
- Gains and losses naturally work differently, and the signs they cause are visible in certain ways. I always try to deal with the wrong signals in time, before things get too difficult.
While tactics play a big role in the hockey field, everything is based on intellectual resources. A good coach always leads people first.
- People and their commitment are at the heart of everything. I don't think people change, they transform as they learn something new and develop themselves. This also increases open-mindedness and general understanding, Virta emphasizes.
Pictures by: Elmeri Elo