Procurement resources to more efficient use
With its procurement outsourcing concepts, Logistikas Hankinta Ltd offers operators in various fields the opportunity to increase the efficiency and clarity in using their own resources. The forms of service are always built individually to meet the needs of each customer.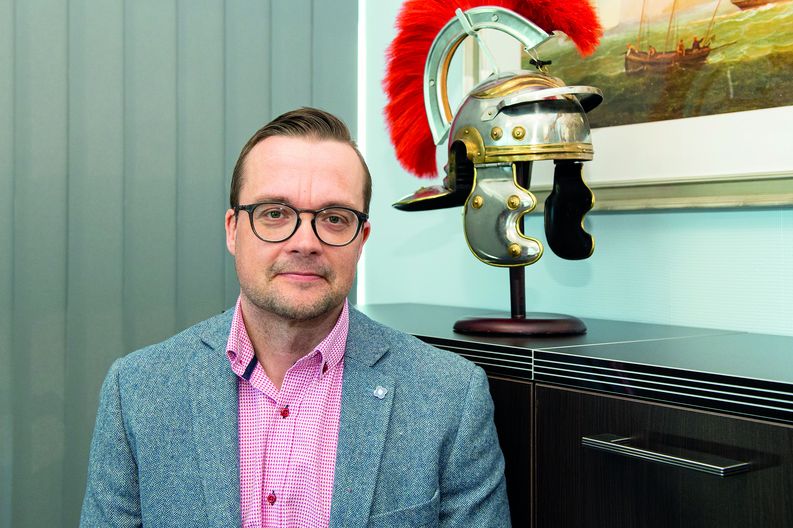 Logistikas Hankinta Ltd's Chief Operating Officer Mikko Jaskari, who started in his position at the beginning of 2020 has had time to work on his new post for half a year now. The experienced professional has built procurement outsourcing services to meet the needs of a wide range of clients.
- Our company's customer promise is to improve our customers' business and profitability by streamlining the supply and logistics chain. I believe that we are in a good position to serve new customers and to further develop our operations, Jaskari says.
He has worked in the manufacturing industry since 2000 and been responsible for, among other things, sourcing and logistics. Jaskari worked as Materials Manager for 13 years, after which he worked in a smaller company until becoming Purchasing Manager for Technip Offshore Finland. After this, he was appointed Executive Vice President of Enersense Corporation and today he is Chief Operating Officer of Logistikas Hankinta Ltd.
- Providing procurement as a service and being a long-term partner for our customers is something I see as a good opportunity for us to grow in. We are able to build a new kind of business based on the strong skills and experience of our employees.
- We provide our customers with a service that we do better and more cost-effectively than if they did it themselves. That is our strength, which we will utilize and develop further and further.
The services support each other
In developing the concept of procurement services, Jaskari works closely with Seppo Virta, who started as a member of Logistikas Ltd's Board of Directors in March. The men's collaboration already has its roots in Technip Offshore, where Virta was Jaskari's supervisor.
- Seppo has a long experience in procurement. We have had a lot of discussions about how certain service models should be built and implemented in practice. We map out how all logistics and procurement services would support each other so that we can serve our customers as widely as possible, Jaskari explains.
Service concepts are always personalized according to customer needs. At the same time, various forms of service are being built, which can also be utilized in the future for the needs of all customers.
- Some may have a very precise idea of ​​what they need. Others may need to map the need for procurement outsourcing. In some cases we are talking about a full procurement service, in other cases we handle the procurement that exceeds the customer's own resources.
- Others are aware that procurement should be developed, but may not know where the development work should start. In this case, the best option is to first carry out a procurement survey, on the basis of which a decision is made on how the development work should proceed.
Trust is built on competence and transparency
Jaskari emphasizes, that for instance in the manufacturing industry, security of supply and quality are at the heart of everything. What is promised is also kept.
- The customer gives us the definitions on which the entity is built. Our idea is for the customer to focus on business-important strategic purchases themselves, and we provide the service for those purchases that are, so to speak, of lower value in terms of price and strategy, but still extremely necessary.
Jaskari raises trust and the transparency of continuous cooperation as the most important factors together with a functioning service production.
- We are living in a transition phase in outsourcing procurement, and as service providers we are, in a way, pioneers. Procurement processes take their time and require professionalism. The entity includes a lot of tenders, documentation and reporting, among other things.
- We are currently looking into the possibility of giving our clients access to our own systems through which they would see in real time what we are doing. From my own experience in the procurement industry, I know what an important role this could play for the overall picture.