Rauma is where all Finnish maternity packages are packed
Logistikas Hankinta Ltd produces Kela's maternity packages as an overall service.
– An order (comprised of a list of addresses) comes to us from Kela every Monday as an automatic data transfer. And every single package of that order will be on its way to the end user within two days, says Johanna Lainio, who is in charge of the maternity package production line.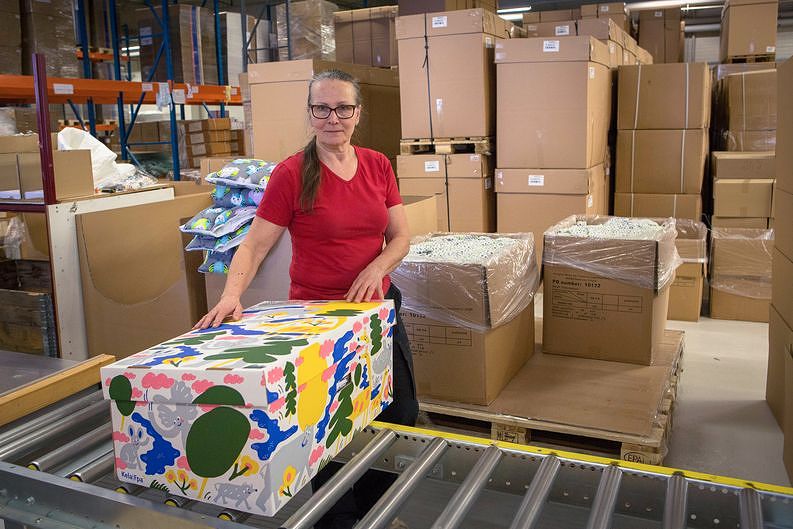 Items from many different suppliers
The 2018 maternity package is comprised of over 60 items from a variety of suppliers. Supplier quality control is an integral part of the service provided to Kela by Logistikas Hankinta Ltd.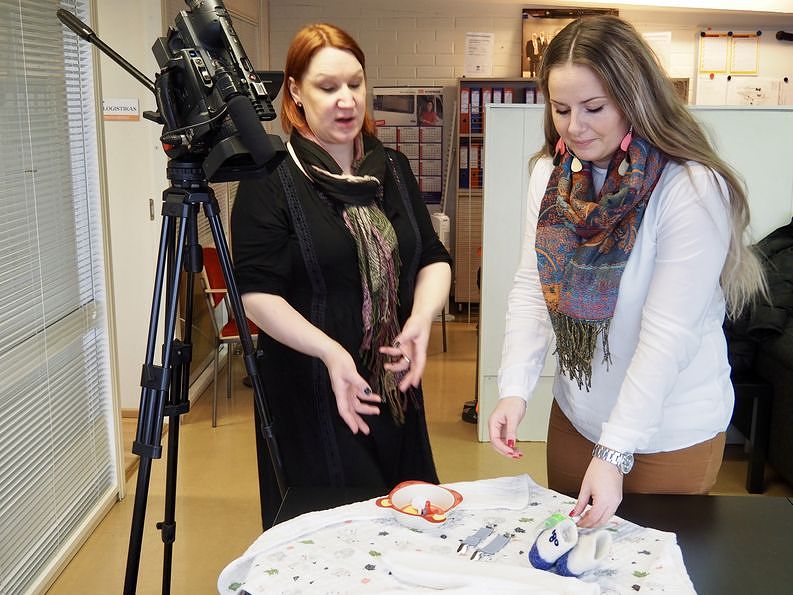 – The end user contacts us in the event of product complaints and we provide Kela with a report of the aggregated complaints. This is our turnkey service provision, Johanna Lainio says.
– It is important for us to know about possible quality defects of suppliers as early as possible so that Kela can react to them. Our aim is to ensure flawless products.
Operations are being developed continuously
At the present, Logistikas Hankinta Ltd is developing an information system that will enable end users to submit product claims easily online. At the same time, both Kela and the company supplying the product in question will see all submitted complaints in a timely manner.
– This ensures that everyone is quickly informed if a product is defective. Also, we are able to offer better service to the end user, says Johanna Lainio.
Facts:
Logistikas Hankinta Ltd packs around 36,000 maternity packages a year
An average of 700 boxes per week throughout the year
More than 2,000,000 products pass through the production line every year
The maternity packages contain over 60 different items
Collection mistakes occur in less than 1 packages a year