Sakari Orava: An excellent work result is the result of precision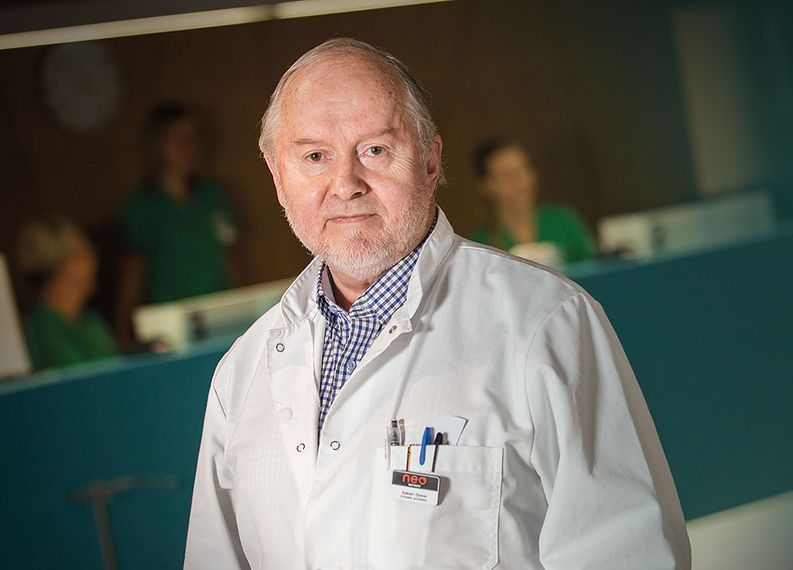 Antti Lehto interviewed Sakari Orava for Logistikas Sanomat (2/2018).
I sit in the waiting room of Mehiläinen NEO in Turku. Is this hallway where numerous famous professional athletes have sat, waiting for their name to be called by the doctor? The nearby door opens and one of the world's leading orthopedists, Sakari Orava, warmly welcomes me inside.
This time the purpose of my visit is not to get on the operating table but to gather some of Orava's thoughts about his work.
One of the world's most respected orthopedists has specialized in injuries of the feet, muscles, and tendons. At the time of the interview in June 2018, the World Cup of football is ongoing and many of Orava's patients sprint on the fields.
– Valencia's Russian player, Denis Tšeryšev, came to my reception in Barcelona. His state was quite poor, and his career would have ended without a successful operation. But look at him now, running and still playing football, Orava chats away with a smile.
– Three of my past patients are currently playing in the World Cup, he continues.
Orava unravels stories from Dubai's sheik and players of Juventus to an American patient who had been operated on repeatedly, but it was Orava's experience that finally got to the root of the problem.
– It was quite inexplicable for me as well, at first. This particular patient had previously had three surgeries, but when I began the operation, I immediately noticed they had been performed incorrectly. I have experience from around 25 000 operations, and they have brought me the knowledge to take care of the patients quickly and at once, Sakari Orava laughs.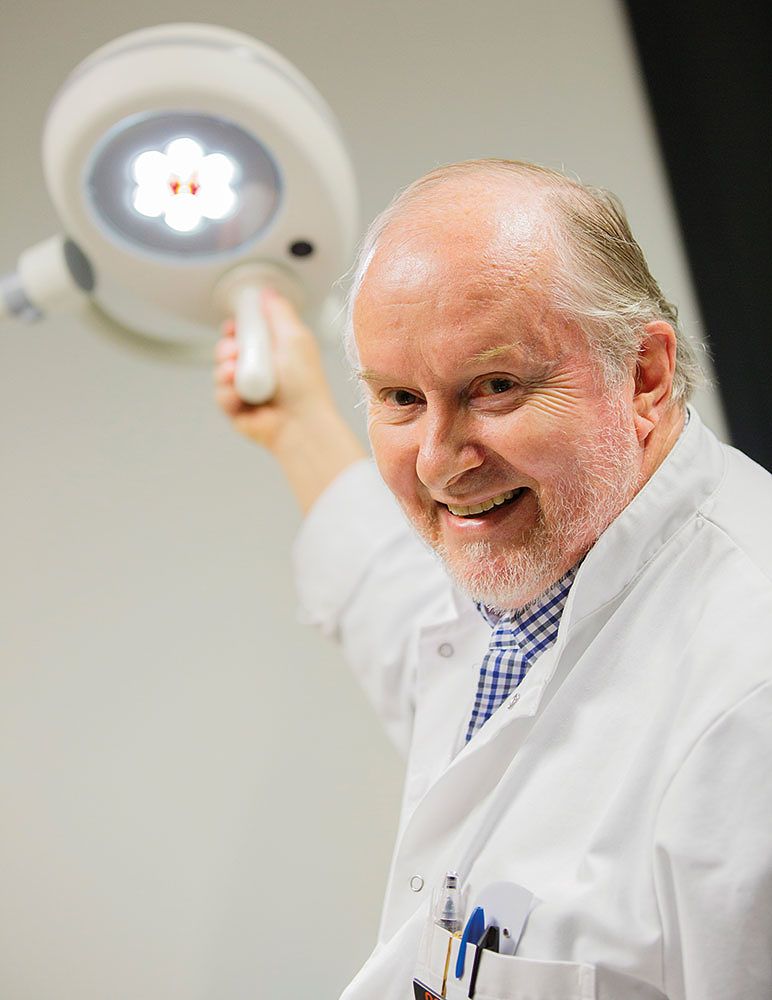 Planning, division of labor and the right roles
Planning and everyone's knowledge of the steps of the surgery are extremely crucial in Sakari Orava's opinion.
– The key to a successful operation lies in a good plan and preparation but competent professionals who are aware of their own role while performing surgery are also needed. Their expertise is needed to react to various challenges accordingly, Orava explains.
– An experienced nurse monitors the surgery and knows to hand the right operating instrument at the right time without me having to say anything. Some operations might run through without a single word being said, he narrates.
Sakari Orava has encountered a variety of working conditions and approaches and has experience in 50 different hospitals in 11 countries. While on a job in an Italian clinic he realized that an old method decreased the overall quality of the surgery and the time needed to perform it.
– As I arrived at the operating room, the nurses handed me the materials for washing the patient. I was amazed because I have gotten used to everyone doing what they excel at during the procedure, and I am definitely not the best washer of the patient! The experts for that are the nurses. In addition, the work pace is noticeably quicker when the patient has already been prepared for the surgery when I arrive in the room.
A few last words about precision
– To me, precision means knowing exactly what I am doing and avoiding all unnecessary procedures. It also means doing everything by accurately targeting the problem. I find precision to be directly related to a clean, good quality work result which in turn benefits the customer.
To conclude, it seems Sakari Orava has succeeded in doing things precisely during his long career because people travel around the world for his operations. He has saved the careers of many due to his knowledge as an orthopedist.