The CFO creates the keys to information management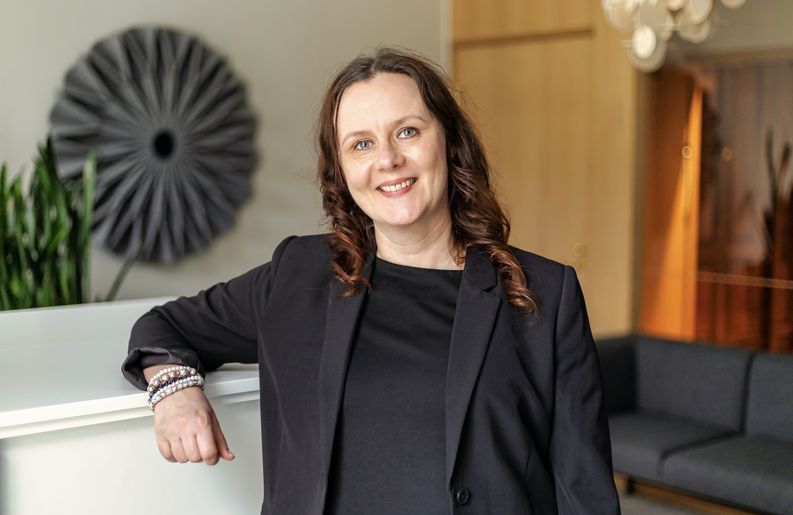 The strategic growth of Logistikas is made possible by many experts in their field - those who work in logistics, as well as those who do important work in the background. One of the latter is Saija Salmi, CFO, who has worked for the company since spring 2018.
"I was contacted at the time and told that Logistikas needed a financial professional. Through the discussions, I realized very quickly that this is an absolutely wonderful opportunity. Now, four years later, it's easy to say because I haven't regretted a day", Salmi smiles.
The Logistikas Group's financial matters are in experienced hands, as Salmi has more than 20 years of work history in financial administration. Prior to joining Logistikas, he worked for large Finnish listed companies such as Valmet, Metso and Pöyry.
"At one time, I started working on financial management from the so-called grassroots level, but still in a large organization. My then-employer, Valmet's global service business, had sales of more than 700 million and worked as the right hand of the Group's CFO."
"In that sense too, Logistikas had an interesting opportunity to be the first SME in my financial management career. Now that I look to the future through Logistikas' growth strategy, the Group has an interesting future ahead of it. Professionals in various fields will continue to be Logistikas' strongest area."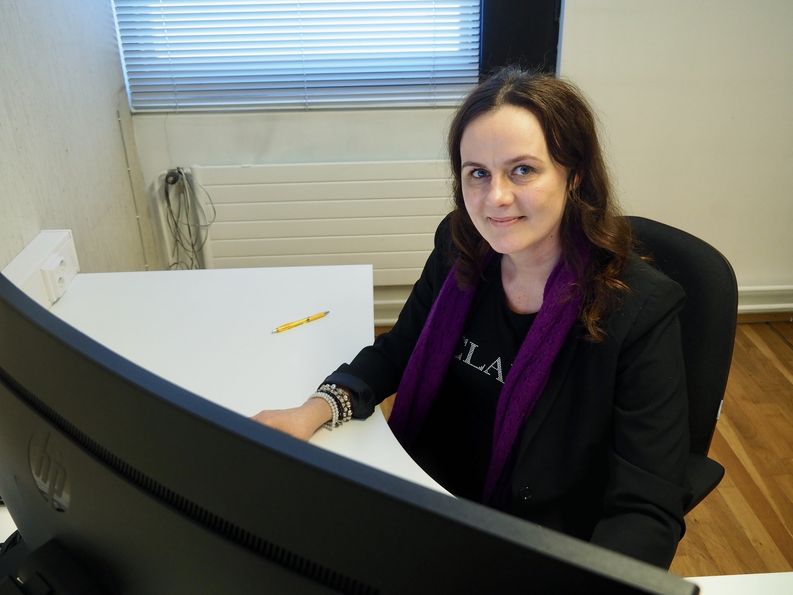 Wider shoulders also at the individual level
In more than 20 years, the world has changed in many ways. According to Salmi, the biggest changes in the financial administration are related to the development of systems.
"Today, we are talking about electronic financial management, as many things can be done in the systems instead of the previous paperwork. Increasingly, we are going to get the machines to do as much of the work as possible. For example, the posting of purchase invoices can be automated, but of course the work always requires a person in the background", Salmi reminds.
Over the past four years, he has seen up close how Logistikas has built its growth. The joining of Sievi Capital Plc as the main owner and the expansion to Vaasa through acquisitions have been big things.
"When I came to the company, we had two separate companies, Logistikas Ltd and Logistikas Hankinta ltd. Now we have a Group and four companies operating under the it. The structure has changed enormously, and by that the result of my own know-how has grown very much."
"I'm not doing all this alone, it's about doing it together."
With Sievi, Logistikas got wider shoulders as a company, but at the same time it also brought it on an individual level. In the case of the Salmi, this means the development of her own expertise in both financial and administrative matters. Salmi also participates in board meetings.
"Sievi's entry brought changes to financial reporting, for example. I got good tools for monitoring and forecasting the economy, as well as cash flow issues. We need to be up to date with new things, and think about how we can deliver reliable financial figures to operational management and the Board on a fast schedule."
The role of Salmi is therefore very important so that the Logistikas Group can be managed and developed with information based on current figures. It is above all a matter of co-operation with the various departments.
"I'm not doing all this alone, it's about doing it together. I enable my subordinates to be able to do their jobs in the best possible way and with the best possible tools."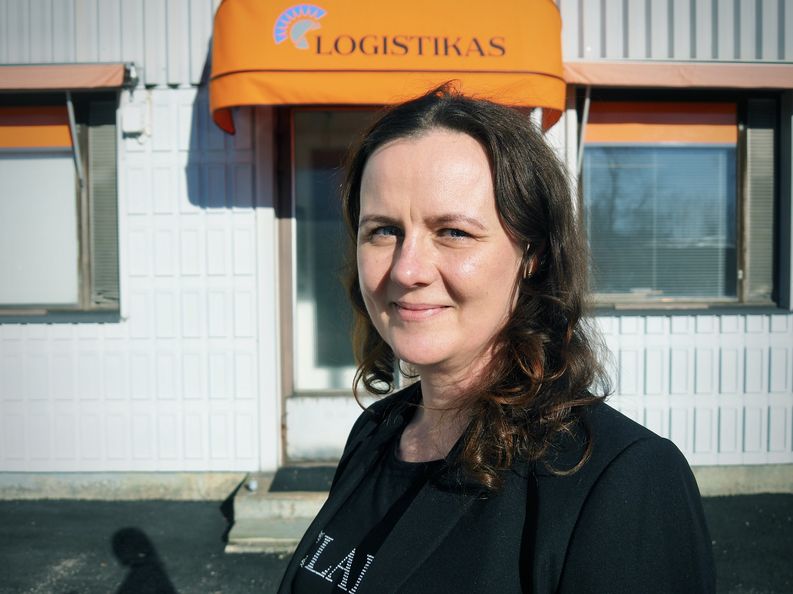 Work practices in place
Salmi has workstations in Logistikas' units in Jyväskylä and Rauma. The job of a finance manager is quite varied and social.
"Along the way, I have gained experience from a wide range of companies, and I have tried to bring good practices from them to Logistikas. In this work, you must be able to outline entireties and do continuous development work", Salmi says.
"The variety makes my work meaningful. I also like that there are always interesting changes in a growing company through new stuff like acquisitions. This allows me to constantly learn something new yourself."
Salmi receives a counterbalance to her hectic work from her hobbies.
"I do a running school via the Internet, where I put my headphones on and go on a jogging path. In addition, I enjoy crossfitting as a form of exercise, and yoga. As a bench athlete, I follow ice hockey. I also spend a lot of time with my family and friends", Salmi says.