The right kind of entrepreneurship is deep in Logistikas' DNA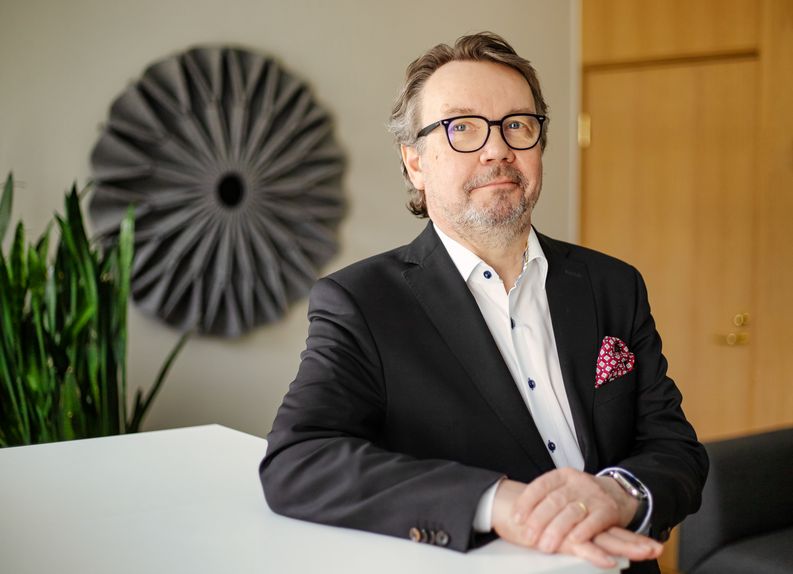 Tomas Hedenborg, a board professional, started as Chairman of the Board of the Logistikas Group on April 7, 2022. The experienced professional has a diverse background in the technology and logistics industry. The members of the Group's Board of Directors are Ari Salmi, Esa-Matti Puputti, Jussi Majamaa and Paavo Pakkanen.
The Logistikas Group renewed its Board of Directors when Tomas Hedenborg took over as Chairman of the Board in early April. An experienced board professional sees an interesting task in the Group's growth in line with its strategy.
"This is a new and exciting challenge for me in a company that is in an interesting stage of development. I am very enthusiastic and motivated to make my own contribution to the development of Logistikas", Hedenborg says.
"I get involved in the new ownership pattern very well in the beginning, where Sievi Capital is the main owner of the Group. Good strategy work has been done in Logistikas and through that there are plans on the basis of which we can set off on a so-called flying start."
The private equity company Sievi Capital acquired a majority stake in Logistikas at the end of 2020. A year ago, in the summer, Logistikas expanded to Vaasa when it bought the shares of Piccolo Packing Ltd and Piccolo Solutions Ltd. Hedenborg has recognized the positive dynamic entity created by the history and development curve of Sievi and Logistikas.
"Logistikas has done its first growth phase by Ari Salmi and Toni Brigatti has also been in an active role for a long time. Such an entrepreneurial spirit is deep in Logistika's DNA and positively characterizes the company and its nature. At the same time, it brings with it a desire to develop and a willingness and ability to take risks, which is based on careful planning.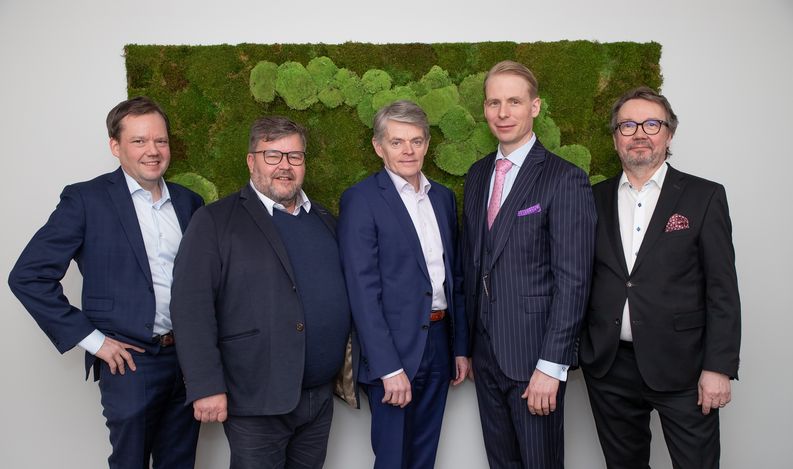 Diverse experience in the field of logistics
Hedenborg has worked in logistics both in Finland and abroad. From 2000 to 2005, he was the CEO of HBPO GmbH in Germany.
"Logistics play a huge role in the automotive industry. Succeeding in our operations required 100% seamless logistics performance, which also involved high-quality and reliable assembly operations. I have seen logistics in the middle of operations, but also in so-called peripheral areas", Hedenborg explains.
He lived in Germany for 15 years and returned to Finland in 2005. Since then, Hedenborg has worked as the CEO of Finn-Power Ltd and Fastems Ltd. He has also served as chairman of the European Technology Industry Orgalim.
"Outsourcing of material logistics operations related to industrial activities and the creation of related processing values ​​are Logistikas' most natural sources of growth. The company has the capabilities, the right kind of tools and references to be involved in this type of project. There is potential for them both in Finland and in the long run, possibly also abroad."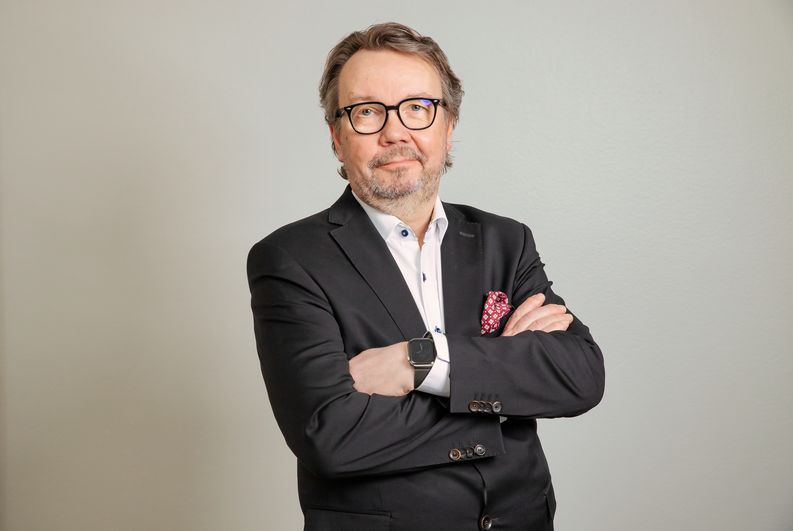 Competence, vision and experience
In addition to his new position, Hedenborg is a member of the Boards of Kemppi Ltd, Meconet Ltd, Spinverse Ltd, Ursviken Group Ltd, T-Drill Ltd and Componenta Corporation. He is also a member of the Board of the Technology Industry 100th Anniversary Foundation and Chairman of the Board of Virtain Music Association, which organizes the KesäVirratSoi event.
"My portfolio includes an interesting collection of companies with different business models and ownership backgrounds, which are at different stages of their own development. Through board work, I am able to contribute and bring added value to the development of companies. At the same time, I also get to learn new things and expand my own vision and skills", Hedenborg says.
He describes the board of Logistikas as a good combination of the company's history, diverse industry expertise, and the strong experience and vision of a private equity investor.
"The Group has succeeded in assembling a board that is very suitable for this development stage, where Logistikas is right now and what it aims to do in the future. The right kind of expertise and different profiles are involved in order to have a diverse strategic discussion and to be able to support a well-functioning and forward-looking management."
"One of my important tasks is to actively spar with CEO Toni Brigatti through an open discussion channel, and help him create more enthusiasm, motivation and productivity for the staff."
The three cornerstones of successful leadership
Tomas Hedenborg has worked in supervisory and management positions for more than 35 years. What three cornerstones does he see as key to successful leadership?
1. Make others successful
At the heart of leadership is enabling others to succeed. Rarely does a leader define and formulate success alone, but it is built by the organization the leader has gathered around him. The leader has an important role to play in creating the right kind of operating conditions.
2. Give yourself enough time
The hectic nature of operational everyday life may leave too little time for reflection,and understanding of the big picture to set the right goals and build the right kind of strategy, and to be able to communicate it to the organization in the right way. So it is important to give yourself enough time to understand the big picture.
3. Create and maintain a level of doing
One side of leadership is inspiring, inspiring and motivating, and the other side is getting results. Productivity requires creating and taking care of positive action. If there are obstacles to achieving the goal, it is up to the manager to remove them.