The stock clearance sale of Reima is happening in Rauma for the first time
The central warehouse of Reima moved from Kankaanpää in 2018 and is now located in Lakari, the logistics center of Logistikas Ltd. Reima's stock clearance sale is organized 7.-10.11. in the old premises of Isku in Kairakatu 1.
– Logistikas manages the entire operation for Reima with a "ready to go" -mindset. This means we gather the products from the warehouse of Lakari, deliver them to the selling location, unload and then put them on display, the business manager of Logistikas Hankinta Ltd, Johanna Lainio, describes.
– In addition, with the prior experience we have with Kankaanpää, we know that we also need people to guide the traffic as well as many other kinds of employees with customer service expertise. This is due to our knowledge of the number of people who are interested in the stock clearance sale.
– We want to offer our customers the best service possible, and sometimes it means being flexible and reaching beyond ordinary logistics operations, Lainio concludes.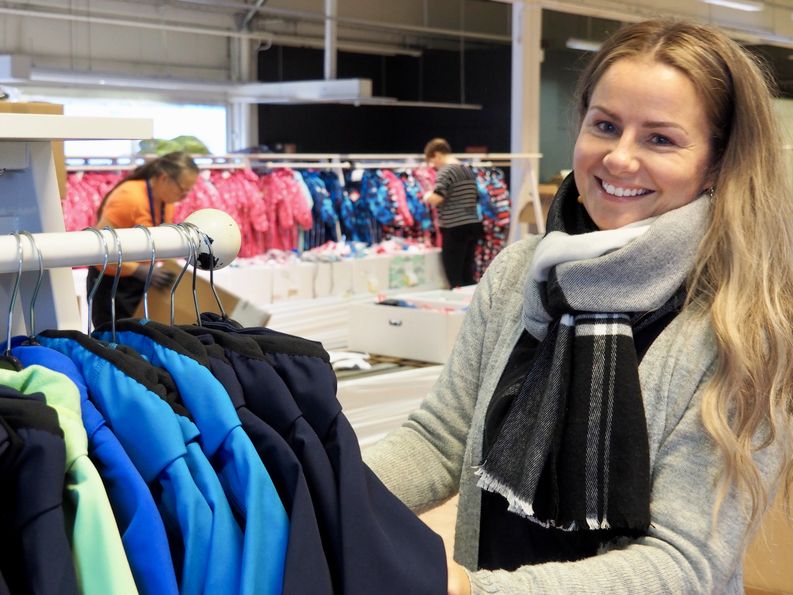 The stock clearance sale keeps people busy
– In four days, from Wednesday to Saturday, we move around 25 000 items of clothing, so it is quite a push as both a logistics and business operation, Johanna Lainio explains.
– We welcome all those interested in quality children's clothes to make inexpensive purchases!