Tino Heikku appointed as Lakari's Shift Manager
Tino Heikku, who will graduate as a logistics engineer in March, is the new Shift Manager at the Lakari logistics center in Rauma. He takes up his new role from inside the house. Heikku, who has been recognized as a reliable and hard-working young man, has been with Logistikas for about 1,5 years and has gained work experience from almost all units in Rauma.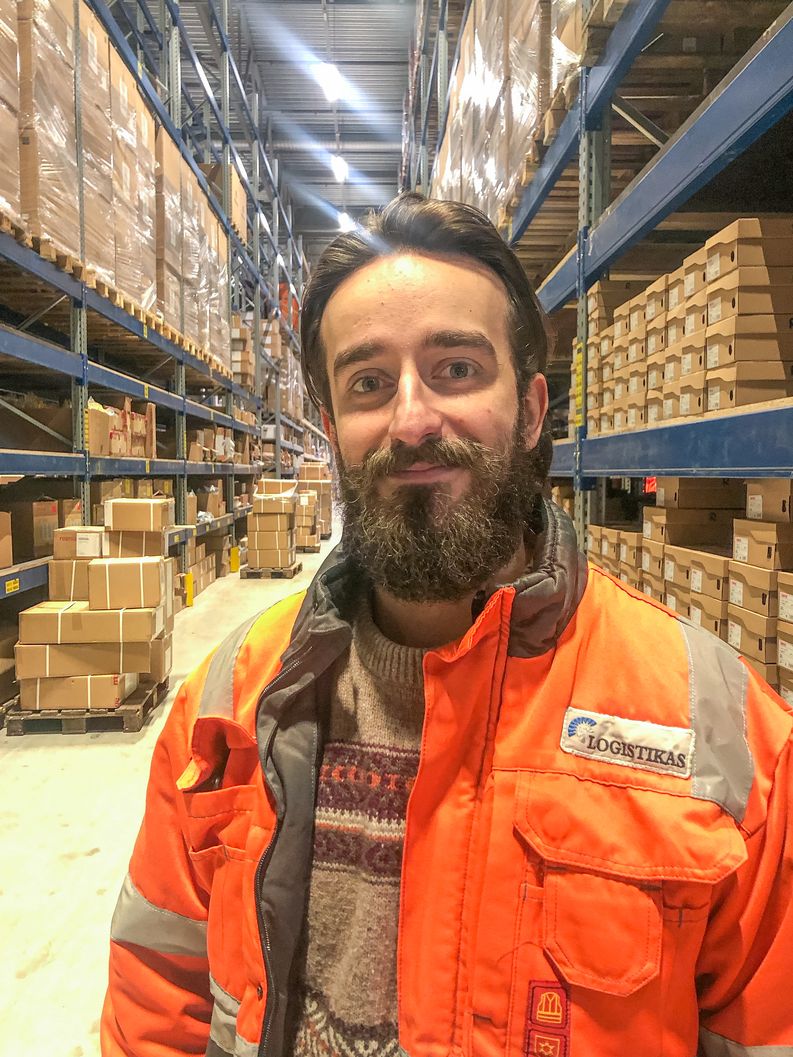 – As business and volumes grow, the need for more staff and skilled supervisors has also increased. At Lakari we work in two shifts, so it's natural that we have own supervisors for both shifts, says Juha Hauta-Heikkilä, Head of Unit in Rauma and Pori.
Heikku, who has just returned from paternity leave, sees his new position as a great opportunity. Since been made permanent in December 2019, Heikku has had a rapid career development and is already looking forward to new challenges and increased responsibilities.
– I started working at Logistikas' Lakari unit part-time in December 2018. In the beginning of 2019 I was moved to the Olkiluoto unit, where my duties were very diverse. In connection with the operations of Logistikas' Olkiluoto unit, I also did my thesis focusing on internal logistics, says Heikku.
Olli-Pekka Reunanen, Human Resources Manager at Logistikas, says that Heikku's career development is one of many currently under development.
– We are constantly increasing the opportunities to develop at work and progress along the career path. With the growth in volume, our staff has grown rapidly, which also means the need for qualified supervisors. We would like to emphasize that if you have the enthusiasm and attitude, it is possible to advance your career at Logistikas.