Tomas Hedenborg is the new Chairman of the Board of the Logistikas Group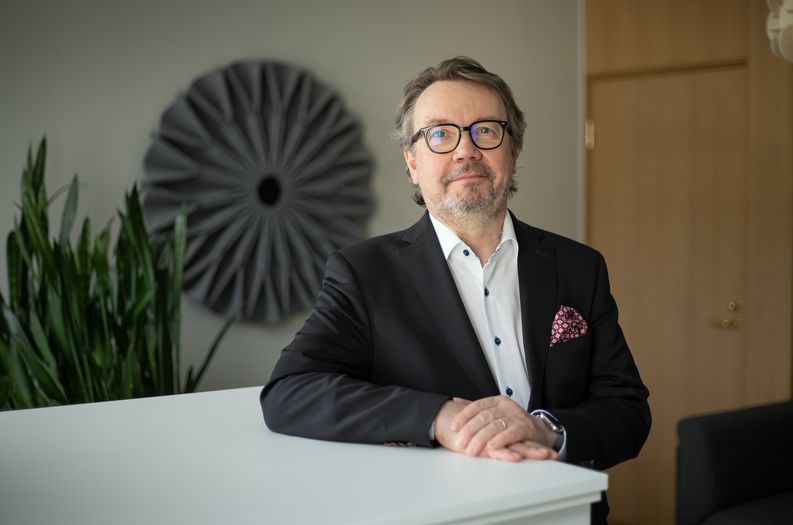 Tomas Hedenborg has been elected as the new Chairman of the Board of the Logistikas Group. An experienced Board professional took up his position on April 7, 2022. Ari Salmi, Esa-Matti Puputti, Jussi Majamaa and Paavo Pakkanen will continue as members of the Logistikas' Board.
"This is a new and exciting challenge for me in a company that is in an interesting stage of development. I am very enthusiastic and motivated to make my own contribution to the development of Logistikas. Logistikas has a fresh new ownership pattern, with Sievi Capital being the main owner of the group, and I will get involved in this at an early stage. Good strategy work has been done in Logistikas and through that there are plans on the basis of which we can start with the so-called flying start", Hedenborg says.
Sievi Capital Plc. acquired a majority stake in Logistikas at the end of 2020. A year ago, in the summer, Logistikas expanded to Vaasa when it bought the shares of Piccolo Packing Ltd and Piccolo Solutions Ltd. Hedenborg has recognized the positive dynamic entity created by the history and development curve of Sievi and Logistikas.
"The right kind of entrepreneurship is deep in Logistikas' DNA and characterizes the company and its character in a positive way. At the same time, it brings with it a desire to develop and a willingness and ability to take risks, which is based on precise planning."
In his career, Hedenborg has served as the CEO of the German HBPO GmbH, the chairman of the European Technology Industry Orgalim, and the CEOs of the Finn-Power Ltd and Fastems Ltd.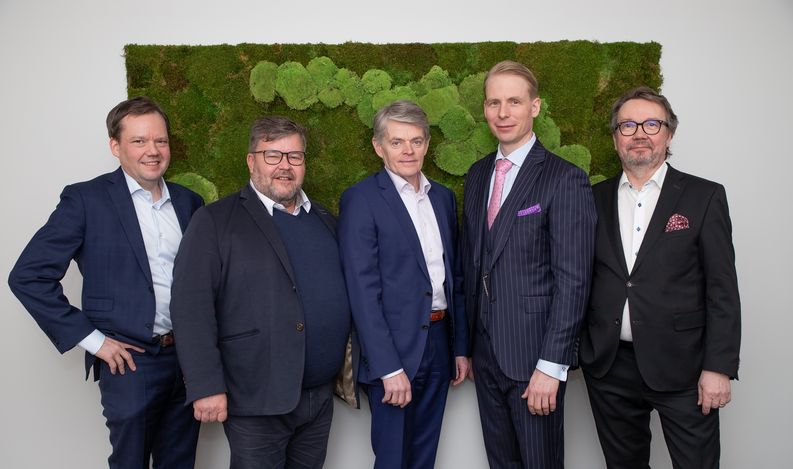 In addition to Logistikas, Hedenborg, who currently works as a board professional, serves on the boards of Kemppi Ltd, Meconet Ltd, Spinverse Ltd, Ursviken Group Ltd, T-Drill Ltd and Componenta Oyj. Hedenborg is also a member of the Board of the Technology Industry 100th Anniversary Foundation and Chairman of the Board of Virtain Music Association, which organizes the KesäVirratSoi event.
"Logistikas has succeeded in assembling a Board that is very suitable for the stage of development, where the company is right now and what it is aiming for in the future. The right kind of expertise and different profiles are involved in order to have a diverse strategic discussion and to be able to support effective management with sufficient strength and foresight", Hedenborg says.
Sievi Capital's CEO Jussi Majamaa sees Hedenborg strengthening Logistikas' board composition in many ways.
"Getting Tomas into the company is a great thing. His expertise and understanding of the operations of Logistikas' main customer segments in particular is a significant confirmation of the implementation of our growth strategy", Majamaa says.
ADDITIONAL INFORMATION:
Logistikas Ltd, Chairman of the Board Tomas Hedenborg, tel. +358 50 310 1999
Sievi Capital Plc, CEO Jussi Majamaa, tel. +358 400 412 127