Transparency and quality are the cornerstones of trust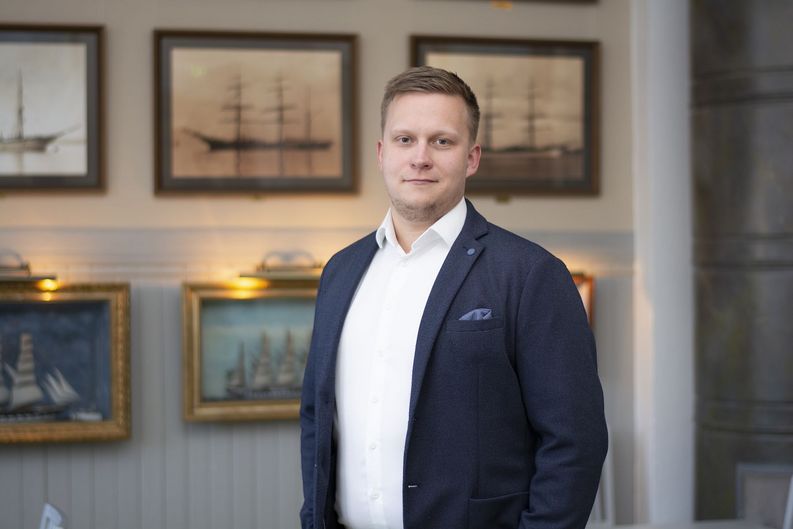 In October 1, 2020, Logistikas Ltd appointed Markus Viitanen as sales manager and Valtteri Virtanen as head of the Rauma shipyard unit. The company's internal assignments strengthen and take forward the operations of both departments.
Markus Viitanen, who has worked as the head of Logistikas Ltd's Rauma shipyard unit since 2018, returned to the familiar job of sales manager at the beginning of October. At the same time, Valtteri Virtanen started as the head of the yard's unit.
- Logistikas wants to invest in the sale of strengthening this aspect of the organization. Likewise, our operations at the shipyard are constantly growing, which requires an even stronger investment in development work. With this solution, we are able to invest in both functions, Viitanen says.
He previously worked as Logistikas Ltd's sales manager from January 2017 to summer 2018. At that time, the company began to increase the operations of the shipyard unit and it was separated from other units. At the same time, Viitanen took over the responsibility for day-to-day operations.
- Over the last two years, the yard's operations and related branch operations have grown at the same pace as volume growth. At the moment, the yard has two large ship projects underway, with which we also have a large service package.
We are able to show how we have been able to develop and streamline our customers production lines.
Viitanen was pleased to return to the familiar position of sales manager.
- I have good expectations for the future. We have clarified our service concepts. We want to invest even better in the service experiences and packages of existing customers and, of course, in acquiring new customers.
It has now been a couple of months since the change in the job description. The development of sales and service concepts has started well.
- Increasing persistence based on the thoughts and experiences of existing customers plays an important role. Caring for and improving service experiences requires continuous development work and mutual discussion.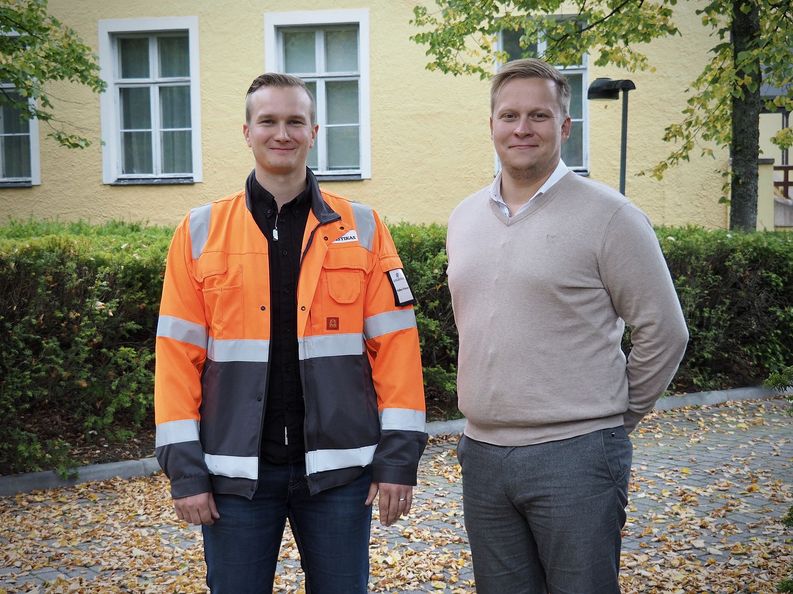 An important role in the customer's daily life
Active communication is one important part of a sales manager's job. Customer partnerships get off the ground sometimes with logistics, sometimes with sourcing. So we are also talking about close cooperation between the company's various functions.
- There is active movement in new customer acquisition. Work is being done in many sectors in cooperation with Mikko Jaskari, Business Director of Logistikas Hankinta Oy, as in many cases both logistics and procurement are discussed, Viitanen says.
The importance of effective personal relationships is emphasized in Viitanen's everyday life. Trust is built on quality, among other things.
- Logistics services are influential factors in our customers' functionalities. When they start outsourcing, we are one important part of their service package. In that case, there must be a strong confidence that we will take good care of our own activities.
We want to invest in the service experiences and packages of existing customers and in acquiring new customers.
Viitanen emphasizes that trust is also based on Logistikas Oy's transparency as a partner.
- We openly tell customers about our core logistics and procurement expertise, but also what is not part of our service concept. In other words, we do not offer everything between earth and heaven.
- Our transaction-based pricing model is also based on transparency. In this case, we are responsible for the overall service and the customer's logistics costs are known in advance and are flexible according to volumes.
Long-term customer relationships are a good example of holistic open cooperation.
- We have a wide range of experience from a wide range of industries, which enables us to easily demonstrate how we have been able to develop and streamline our customers' production lines, for example by reorganizing and concentrating logistics operations.