TVO and Logistikas: Strong desire and commitment to service development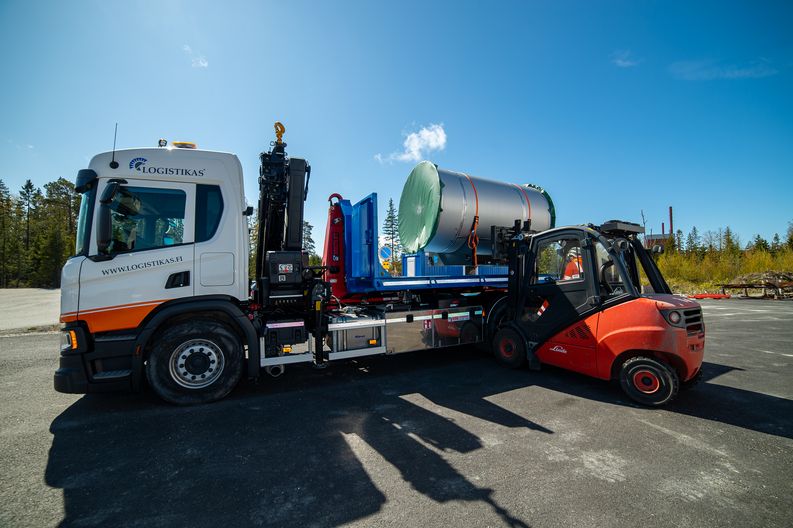 Logistikas implements extensive logistics services in the Olkiluoto nuclear power plant area and thus guarantees uninterrupted operations. The cornerstones of long-term cooperation include strong expertise and the ability to react quickly.
Logistikas has implemented the logistics of the Olkiluoto nuclear power plant area as a comprehensive service for the TVO Group since autumn 2016. The service agreement was renewed in the summer of 2020, so close cooperation has been in place for five years.
"Our cooperation has worked well since the beginning. Over the past five years, a wealth of new work methods have been learned and new services have been created alongside traditional warehousing and transportation services. Our mutual communication has been flexible regardless of the time of day," says Mikko Alapeteri, Procurement and Logistics Service Manager at Teollisuuden Voima Oyj.
"In particular, we have succeeded in development work and the introduction of new services that serve the entire Group. As a special mention, I would like to thank the competent staff of Logistikas. Employee flexibility has been quite top notch on a broad front."
At the beginning of the co-operation, the service package included warehousing and transportation services, such as internal transportation, domestic and foreign cargo through a partner network, courier services in the Rauma economic area and passenger transportation. Over time, value-added services have been added, covering small procurement, tool warehousing services, participation in quality control activities, ERP system development and guidance, as well as heavy part handling and packaging management.
"From the beginning, Logistikas has been involved in setting up OL3's tool warehouse functions. The service has mapped works and workloads for different types of services. Now that the services of this warehouse were transferred to TVO's service procurement team and thus to Logistikas, we have had the opportunity to start developing the service function also in the tool warehouse service and look at it from the perspective of the entire Group."
Logistikas also provides Posiva with warehousing and transportation services for project entities. A separate logistics agreement was signed for the disposal facility project in 2020.
"Logistikas has enough interest to take over new jobs and entities. They have a desire to resolve issues and support the customer flexibly. Activities and services are also carried out outside Olkiluoto within the framework of the cooperation, so locality is one of the advantages."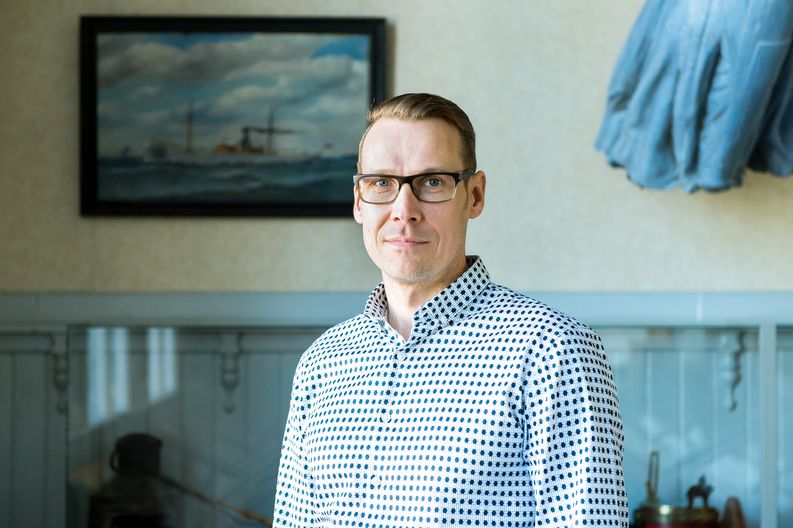 Commitment to common goals
Long experience and knowledge of the area are Logistikas' strengths. The committed factors have been carefully selected and some of the personnel have previously worked for TVO for a long time.
"There is a good chance of succeeding in taking service operations forward, and significant improvements have already been made in many areas. In many respects, TVO and my own area of ​​responsibility are left out of handling individual operational matters. As a result, I can focus increasingly on service management," Alapeteri says.
Services are systematically reviewed and developed through a control model. The service has its own steering and development teams as well as weekly operational meetings.
"TVO's management models are used in several different services, and this has been found to be a workable solution in advancing matters and development work. In this way, as TVO, we are able to anticipate future service needs from our internal customers and enable the follow-up of issues that have occurred in the service."
Services scale to meet the needs
The refueling of the Olkiluoto 3 EPR plant unit was carried out at the turn of last March-April. As a result, the size of the plant area increased and the old central warehouse area became a nuclear power plant area. New gate solutions were made in the plant yard. Logistikas has been responsible for all transportation on the plant site since the beginning of this year.
"Different licensing practices and modes of operations have, of course, increased the workload. There has been learning with new practices. Our internal customers receive calls and messages outside of so-called normal office hours. Despite the increase in workload, everything has been reacted with commendable speed," Alapeteri states.
The size of the warehouses and the adequacy of the facilities have been examined with a view to OL3. Logistics' responsibility is growing for the smooth flow of transport throughout the region.
"The number of transports has already increased significantly. Logistikas has also taken part in managing the transport of the driving organizer. When the plant starts up, the services scale to meet its needs. This will make many services more of a routine."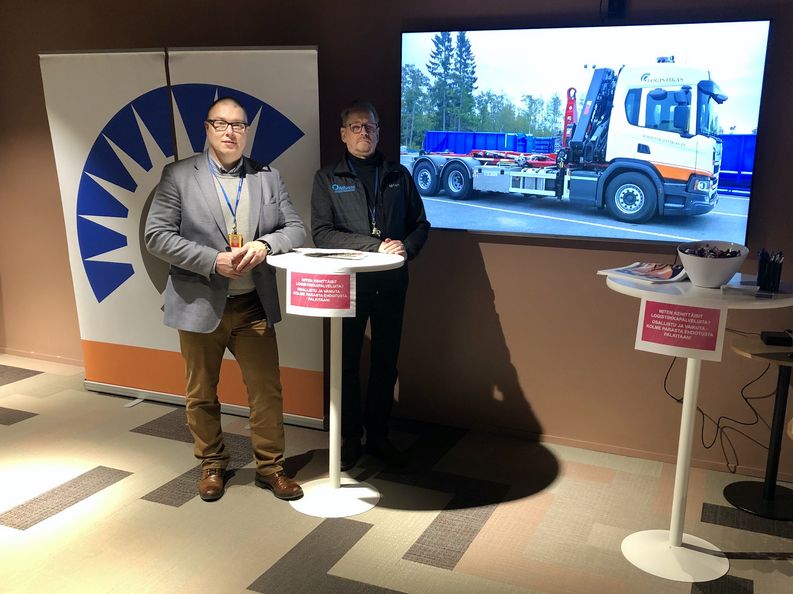 Proactive planning is the key
Spring is the time of annual maintenance. This year, the maintenance is a little longer than before. Annual maintenance is a carefully scheduled job and there should be no delays. In this case, Logistikas' service functions play an important role in the safe and timely progress of work.
"The work would be delayed if the goods could not be transported to the plant on time. Delays in individual work may have a significant effect on the annual maintenance schedule and with it on the start-up of the plant," Alapeteri reminds.
"Despite tight schedules, adherence to and consideration of a safety culture is an absolute priority. Logistics is aware of these things very well. All work is done safely in the work time window. For this reason, it is important to plan and participate in the planning of work on larger projects in terms of logistics as well."
Alapeteri says that TVO has big steps to take in connection with the introduction of OL3 and the maintenance of existing plants, as well as to take Posiva's large projects forward.
"It is important to be aware of things already at the planning stage, and not to try to jump on a moving train. Situational awareness and timely response to needs play an important role in the success of services. That is why it is important to be involved in development, and not just as an implementer of sudden needs. For this reason, I emphasize proactive planning, which in turn guarantees good cooperation in the future as well", Alapeteri says.