Unique steel logistics concept enables efficient shipbuilding at the Rauma shipyard
Logistikas Ltd's steel logistics and pre-processing services support the shipbuilding company Rauma Marine Constructions (RMC) material requirements at the Rauma shipyard. Logistikas is responsible for sourcing RMC steel materials as an important part of the shipyard partner network.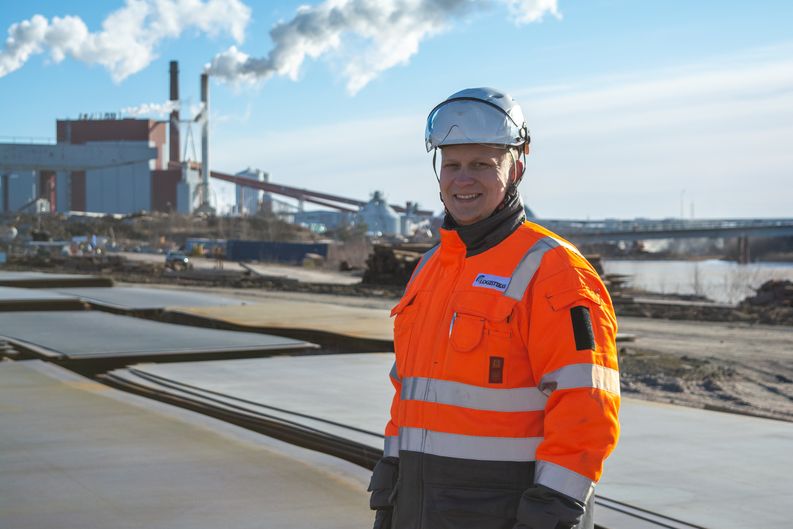 Arriving steel material is inspected, unloaded, stored and documented according to a carefully planned schedule. The integrated information systems of RMC's steel production and Logistikas guarantee a seamless process from the time of the picking request. The products are picked up from storage and shipped to the production line, after which the next steps vary depending on whether the materials are pre-processed or not.
- Pre-painted steel materials are fed directly into production past the pre-treatment line. Unpainted, untreated steel sheets and cast iron are fed into a line where they are washed, dried, granulated and machine primed. After that, the pre-treated steels will be lifted from the line to the production hall, RMC's further processing, says Markus Viitanen, Unit Manager at Logistikas Ltd's Rauma shipyard.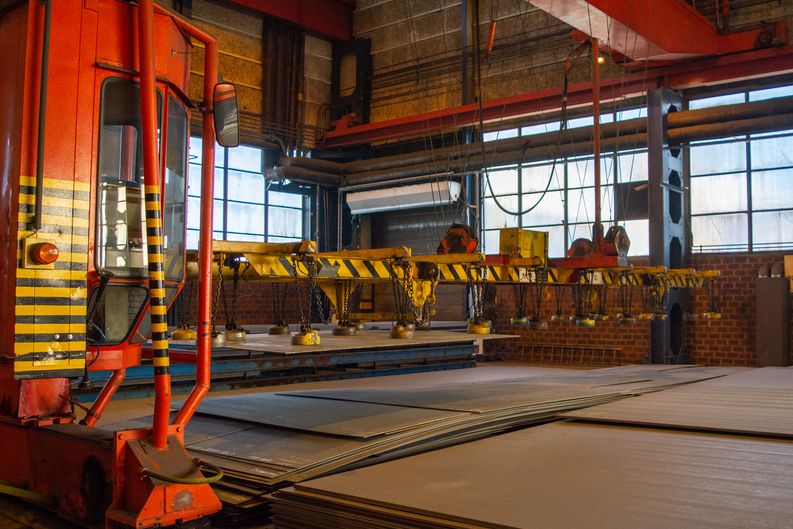 Committed partners enable continuous improvement
The machines and equipment of the pre-processing line acquired by Logistikas in the summer of 2019 from the City of Rauma, combined with the company's strong procurement expertise, provide RMC with a unique service combination from material sourcing and logistics to production.
Steel material enters the docking area by lorries, train, sea containers and ships. The railway line arriving in the dock area will be renovated and replaced with a total of more than 300 meters. Logistikas is working with RMC and the Seaside Industry Park, which manages the area, to renovate a railway track. The renovation work is already well under way. The first steel train will arrive at the shipyard along a new track in March 2020.
- Faster transportation and shorter delivery times are the key drivers behind the reform, providing greater operational flexibility and reduced environmental impact. The rail track modernization project will enable the steel plate to be competitively procured in Finland, which will also support Finnish work, says Markus Viitanen.
On February 27, 2020, RMC announced a letter of intent for two new vessels with the Australian TT-Line Company. Shipbuilding will begin in 2021 and will be completed by 2022 and 2023. Together with earlier shipbuilding contracts, this will mean demand for several years for Logistikas' steel logistics and other services.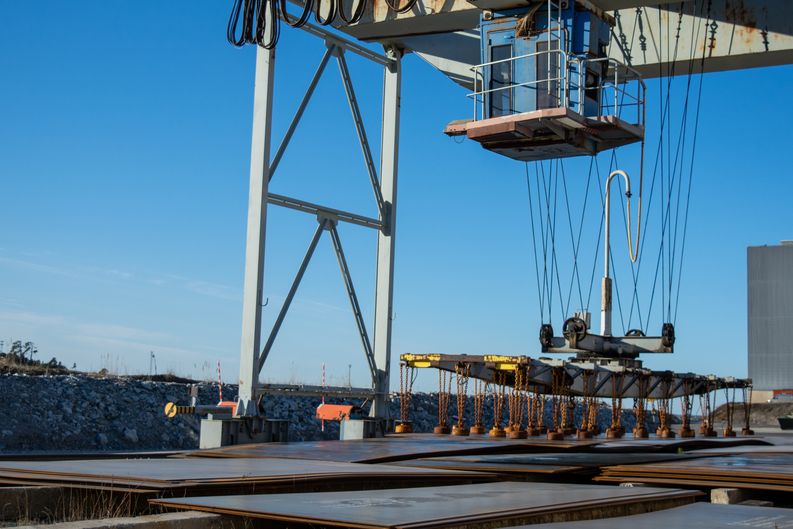 More information: